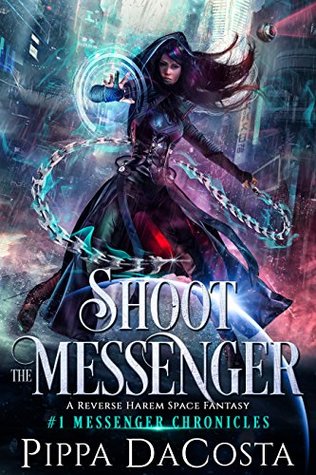 RELEASE DATE: February 22th, 2018
AUTHOR:  Pippa DaCosta
GENRE: New-Adult,  Fantasy, Sci-fi, Action, Reverse-Harem, Romance. 
PUBLISHER:Crazy Ace Publishing
SUMMARY:
"Lies aren't her only weapons against the fae…"
In the Halow system, one of Earth's three sister star systems, tek and magic—humans and the fae—are at war.
Kesh Lasota is a ghost in the machine. Invisible to tek, she's hired by the criminal underworld to carry illegal messages through the Halow system. But when one of those messages kills its recipient, Kesh finds herself on the run with a bounty on her head and a quick-witted marshal on her tail.