RELEASE DATE: September 5th 2017
AUTHOR: Jay Kristoff
GENRE: Adult, Fantasy, Action, Adventure.  
PUBLISHER: St. Martin's Press
SUMMARY:
Mia Corvere has found her place among the Blades of Our Lady of Blessed Murder, but many in the Red Church hierarchy think she's far from earned it. Plying her bloody trade in a backwater of the Republic, she's no closer to ending the men who destroyed her familia; in fact, she's told directly that Consul Scaeva is off limits. But after a deadly confrontation with an old enemy, Mia suspicions about the Red Church's true motives begin to grow.
When it's announced that Scaeva will be making a rare public appearance at the conclusion of the grand games in Godsgrave, Mia defies the Church and sells herself to a gladiatorial collegium for a chance to finally end him. 
Upon the sands of the arena, Mia finds new allies, bitter rivals, and more questions about her strange affinity for the shadows. But as conspiracies unfold within the collegium walls, and the body count rises, Mia will be forced to choose between love and revenge, and uncover a secret that could change the very face of her world.
*NO SPOILERS*
OMG, this book was even more bloody intense, dark, violent, and devastating than the first book. Ever since I finished Nevernight, I was desperately waiting for Godsgrave. When I first saw the cover of this book, I was left absolutely speechless. It looks so f**king awesome! I was literally over the moon when I finally got my hands on this book and I immensely enjoyed devouring each and every chapter. Apart from a few issues, this sequel definitely met all of my expectations. Jay Kristoff has done an amazing job in weaving this wonderful masterpiece and it was done so skillfully that keeps the readers engaged to the story throughout. I want to warn readers that this book isn't a young adult novel. It's purely an R- Rated adult fantasy novel which has plenty of adult themes like bloody gore, profanity, death, violence and graphic sex. So, young readers stay away from this book!
 After saving the congregation of Red Church from an assassination, Mia Corvere  has finally become a blade of Our Lady of Blessed Murder but some members of the congregation still thinks she hadn't earned it yet because she failed in the last test to become a blade. As an official blade, she was given a task which takes her to Godsgrave and she was absolutely forbidden to seek revenge against the people who killed her family especially Scaeva who is totally off-limits to her. At Godsgrave, she learns some secrets that makes her suspicious of the Red Church's true motives. She defies the church's orders by embarking on a new journey to seek revenge on Duomo and Scaeva who makes rare appearance on grand gladiatorial games in Godsgrave. In order to get closer to her targets, she willingly captures herself by the slavers and gets sold as a slave to a gladiatorial collegium where she becomes a gladiatii and sheds more blood than she ever has. For Mia, Revenge is the only thing she had in her life that mattered to her but she didn't expect to make new friends. When her loyalties towards her friends becomes an obstacle for her path to revenge, Mia is forced to choose between loyalty and revenge.
Mia is totally kickass in this book! We already knew her as a ruthless and fearless assassin but this book, shows us a vulnerable side to her. Her character development is pretty amazing in this book. She had to make some tough decisions in this book which made me go through so many emotions. She makes new friends in the collegium and starts to care for them even though she didn't want to. There was one scene at the end that nearly made me hate her and it totally killed me. Mr. Kristoff you're quiet cruel Sadistic man but I still love you though. Mia also comes to learn about her Bi-sexuality but to be honest, it made me cringe whenever she acted like a horny teenager. I really liked her new nick name "The Crow" and it totally suits her. Mia's two daemons, Mr. Kindly(shadow cat) and Eclipse(shadow wolf) are super fun in this book. They still don't get along with each other and I loved both of their banters. They've brought some humor to the plot. I wish I could tell you guys more about the other interesting characters like Furien, the unfallen and other gladiators whom she makes friends with but I don't want to spoil the story for you. I'm actually not a fan of the romance in this book because I didn't feel the chemistry between Mia and her love interest and there are actually two love interests in this book.  I also didn't liked the lengthy and graphic sex scenes because I prefer them to be short in fantasy novels. There's a three some action at the beginning which totally took me by surprise because I really didn't see that coming and there's also a steamy girl on girl action in the second half which was quiet erotic. 
The plot is engaging and very cleverly written. The pacing is fast and there's not even a single dull moment in the entire plot. From the first page, I was totally hooked to the plot and it was hard for me to put this down. The story was even more exciting, more f**ked up, more violent, and more darker than Nevernight. I'm actually a fast reader but I didn't want to finish it quickly so I slowly devoured this book.  There are so many twists and turns, shocking revelations, betrayals that totally f**ked me up. If that wasn't enough, the cliffhanger at the end left me with my mouth gaping open but later, I was screaming with happiness*you'll get it if you read it*. The whole story was told in third person perspective. I liked the new writing style of this book and I'm so so glad this wasn't written in a flowery writing style like in the Nevernight because I totally hated it. The world building is amazing! The author takes us to a new dangerous world that is similar to ancient rome. Most of the story is focused on the gladiator action and I absolutely enjoyed it. The extra snarky footnotes of the author at each chapter's ending has brought more insight to this fascinating world. We still don't know about the origin of Mia's shadow magic but I think we'll finally get all our answers in the next book.
Overall, it was a fantastic read! I loved the kickass action, thrilling plot, interesting new characters and the world building. I'm super excited for the finale of this trilogy and I'm hoping it's going to be a huge blast.  If you haven't read this yet then trust me, it will definitely leave you in a complete mess. 
Recommend it?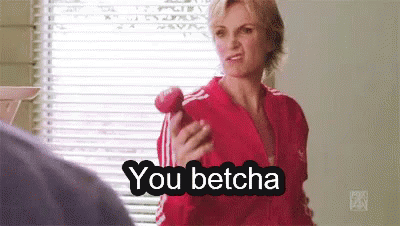 I highly recommend this series to all the adult fantasy lovers who loves fast paced, thrilling and action packed plots. 
"The choice between looking plain and pretty isn't really a choice at all. But any fool knows looking dangerous is preferable to both." 
So, What do you think of this book? Have you read this yet? Do you want to read it?
Please Feel Free To Comment Below. ❤
See You In The Next Post and Have a Great Day! 🙂