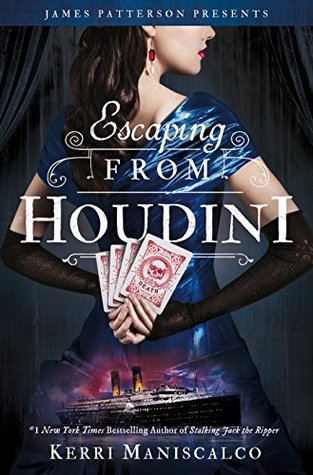 RELEASE DATE: September 18th, 2018
AUTHORS: Kerri Maniscalco
GENRE:  Young-Adult, Historical, Mystery, Thriller.
PUBLISHER:  Jimmy Patterson
SUMMARY:
Audrey Rose Wadsworth and her partner-in-crime-investigation, Thomas Cresswell, are en route to New York to help solve another blood-soaked mystery. Embarking on a week-long voyage across the Atlantic on the opulent RMS Etruria, they're delighted to discover a traveling troupe of circus performers, fortune tellers, and a certain charismatic young escape artist entertaining the first-class passengers nightly.
But then, privileged young women begin to go missing without explanation, and a series of brutal slayings shocks the entire ship.