RELEASE DATE: October 4th 2016
AUTHOR: Ryan Graudin
GENRE: Young-Adult, Historical, Fiction, Adventure.
PUBLISHER: Little, Brown Books for Young Readers
SUMMARY:

Code Name Verity meets Inglourious Basterds in this fast-paced novel from the author of The Walled City.
The year is 1956, and the Axis powers of the Third Reich and Imperial Japan rule the world. To commemorate their Great Victory over Britain and Russia, Hitler and Emperor Hirohito host the Axis Tour: an annual motorcycle race across their conjoined continents. The victor is awarded an audience with the highly reclusive Adolf Hitler at the Victor's ball.
Yael, who escaped from a death camp, has one goal: Win the race and kill Hitler. A survivor of painful human experimentation, Yael has the power to skinshift and must complete her mission by impersonating last year's only female victor, Adele Wolfe. This deception becomes more difficult when Felix, Adele twin's brother, and Luka, her former love interest, enter the race and watch Yael's every move. But as Yael begins to get closer to the other competitors, can she bring herself to be as ruthless as she needs to be to avoid discovery and complete her mission?
"Once upon a different time, there was a girl who lived in a kingdom of death. Wolves howled up her arm. A whole pack of them–made of tattoo ink and pain, memory and loss. It was the only thing about her that ever stayed the same." 
OMG, this was soooo f**king good! The whole story is a super thrilling ride and I loved every minute of it. I've heard so many great things about Wolf by Wolf but I never expected that I would love it as much as I did because this is actually the second book I've read from Ryan and the first one wasn't really amazing enough for me to fangirl over it. I rarely give five stars to a book and this one definitely deserves all the stars. For me, this book was a total perfection. I loved every aspect in this book such as the wonderful characters, amazing world building, engaging plot and the author's incredible writing style.
Yael aka volchitsa is a suvivor who has escaped Hitler's death camp where scientific experiments were performed on humans. After going through so many experimentations, she becomes a mutant and develops an ability to skinshift to any female human form. Using her ability she finally escapes from the hell. Twelve years later, she's now a member of a resistance who are fighting against Hitler's reign. After years of training, yael is finally ready to complete her major mission which is assassinate Hitler in public. But in order to reach her target, she first needs to impersonate herself as Adele Wolff, the last victor of Axel Tour who was able to get close to Hitler at the previous Victors ball. The Axel tour is an annual motorcycle race hosted by Adolf Hitler, and emperor Hirohito. To succeed her mission, she must win the race but her Job becomes complicated when Adele's brother and Ex-lover enters the race. Yael needs to make them believe that she's really Adele and revealing her real identity would jeopardize their entire mission which took years of planning and failing the mission is not an option.
Yael is a flawed protagonist who is totally amazing and I absolutely loved her character in this book. From the first page she intrigued me and as the story progressed, I really wanted to know more about her. She's  fearless, strong, determined and smart. She has experienced some emotional trauma when she was young. Her hard life has made her tough as steel and she doesn't have time for silly things like Love. Luka is totally fun and swoon worthy character. He enjoys provoking Yael whom he thinks is Adele with his snarky comments because of something that happened between them in the last race which she doesn't have a full info about. Every time she tries to avoid him, he always invades her space. Felix is Adele's twin brother who is very protective of his stubborn sister and also a great brother. To be honest, I really liked him more than Luka. Sometimes I hated Yael for treating him so harshly at the beginning. There is also very light romance in this book but I'm expecting more in the next book.
The plot is fantastic! It was fast paced and engaging through out. You'll find yourself immersed into the story right from the very start. The story takes place after Operation Valkyrie failed twelve years ago in 1944. The fictional concept in this book is very intriguing and I loved the whole idea of Axis tour racing around different continents. I immensely enjoyed the story from the start till the end. The twist and turns in the plot are unpredictable and the ending totally shocked me even though I predicted something big will happen at the end and it's definitely not that. The author's lyrical writing style was amazing and it's one of the best things I loved about this book. The whole book is written in Yael's third person perspective and in between we have a glimpses on her past from how she ended up in death camp being a science experiment to how she became a crucial member of a resistance group. I really liked how the author described the story by switching pov's from past and the present so we can have a better understanding of Yael's character. I hope we also have Luka and Felix POV's in the next book because I really want to know more about them. The world building in this book is simply superb. The author takes us to different places like Prague, Rome, Cairo, Baghdad, New Delhi, Dhaka,  Hanoi,  Shanghai and Tokyo.
Overall, it was an awesome read filled with lots of adventure, thrill, and action. It was  totally an unputdownable book and I finished it in just two sittings. The book finally concludes with a huge cliffhanger which is making me quite desperate for the next book so I'm hoping to pick up the sequel pretty soon.
Recommend it?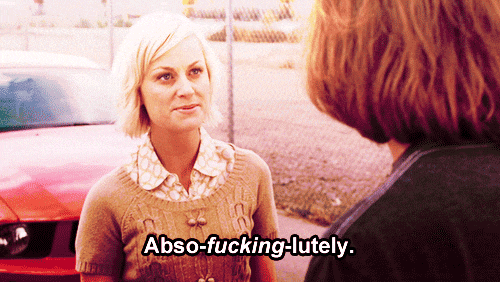 I highly recommend this book to every one! If you love adventurous and thrilling reads then don't think just pick this up. Trust me, you won't regret it!
So, What do you think of this amazing book? Have you read this yet?
Please Feel Free To Comment Below. ❤
See You In The Next Post and Have a Great Day! 🙂