RELEASE DATE: January 16th 2018
AUTHORS: C.V. Wyk
GENRE: Young-Adult, Historical, fantasy, Action, Fiction.
PUBLISHER: Tor Teen
SUMMARY:
FORGED IN BATTLE…
FROM THE DUST OF THE ARENA…
A LEGEND WILL RISE
The action-packed tale of a 17-year-old warrior princess and a handsome gladiator who dared take on the Roman Republic―and gave rise to the legend of Spartacus…
Roma Victrix. The Republic of Rome is on a relentless march to create an empire―an empire built on the backs of the conquered, brought back to Rome as slaves.
Attia was once destined to rule as the queen and sword-maiden of Thrace, the greatest warrior kingdom the world had seen since Sparta. Now she is a slave, given to Xanthus, the Champion of Rome, as a sign of his master's favor. Enslaved as a child, Xanthus is the preeminent gladiator of his generation.
Against all odds, Attia and Xanthus form a tentative bond. A bond that will spark a rebellion. A rebellion that threatens to bring the Roman Republic to its end―and gives rise to the legend of Spartacus…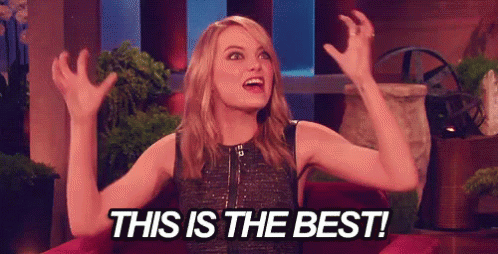 OMG, This book was absolutely amazing and totally epic! I've been excited to read this book since I first heard about it. I've read some books that has female gladiators but I never heard of a book that has a female spartacus so I knew I had to read this book. I love it when authors experiment gender bending thing on historical figures and we need more books like these in the future. Blood and Sand was truly an incredible read. It was a short book but I really wanted it to be a bit longer. I loved Attia! She's a total badass and I really loved her character in this book. For a debut, this was really a great start. Wyk did a wonderful job in writing this novel. She totally nailed it and it's going straight into my favorite list. I'm not saying it was a total perfection without flaws but I really had a great time reading it.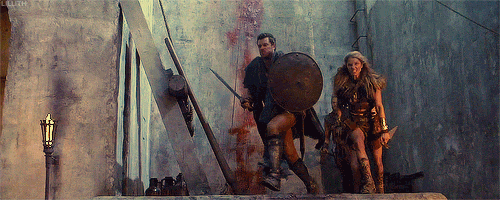 Seventeen Year Old Attia is a warrior princess of Thrace, the greatest warrior kingdom the world had seen since Sparta. She is the sword maiden who's destined to become the Queen but her whole world turned upside down when the Romans attacked their kingdom and destroyed everything she loved. Attia is the only survivor who's left alive and now she's become a slave. She's dragged to Roma Victrix and paraded with other slaves for auction and gets sold to Dominus Timeus. Timeus buys Attia as a gift to his warrior Xanthus, champion of Rome. When Attia learns of her fate, she plans to kill him before he could touch her. Xanthus Maximus Colossus has been a gladiator since he was a young kid. He was shoved into the arena when he was only nine years old and after ten years of blood shedding, he was finally fed up with his life. He was the greatest champion of Rome and everyone in the Rome loves him but they're not aware that he hates being a gladiator and he doesn't enjoy killing. When Xanthus and Attia meet they quickly make a connection because they're both slaves who lost their families to the Romans. Together they spark a rebellion which will soon start a major uprising against the roman empire.
I absolutely loved Attia! She's freaking badass and ruthless when it comes to her enemies but she's very caring, protective, and loyal towards her loved ones. She never gives up without a fight and always keeps her promise. From the start, her character intrigued me and I really admired her stubbornness throughout. I also liked Xanthus. He's a complex character who's been dealing with some inner issues. In the arena, he wears a mask and becomes people's champion and a ruthless killing machine but in front of Attia, he's very sweet and caring. He also deeply cares for his brothers, the other gladiators who's the only family he got left. They all train together and I liked the fun banters and bromance between them. I enjoyed the sweet romance between Attia and Xanthus. Although they develop feelings quickly, It didn't bother me much because I really loved them together. The secondary characters aren't great but they're not bad either. Xanthas brothers were pretty fun characters but I really wish they were a bit more fleshed out. Besides them, I also liked the little girl Rory, Lucius, Sabina, Lucretia, and Ennius. In the second half, we meet some new characters but it is a bit spoiler-ish to mention their names.
The plot was amazing! It was well executed, engaging and totally action packed. From the start, I was hooked to the story and it was hard for me put this down even for a second. It was totally unputdownable and I just finished it in one sitting because it was that good. The pacing was perfect but few scenes felt a bit slow which is understandable because the author wants to focus in character development too. The violence, gore, abuse, and romance in this book was PG rated so it can be suitable for young readers, but honestly I would love to read an Adult version of this book. The action scenes are well executed and my favorite part was obviously Xanthus and Attia together kicking ass in the Arena while the crowd is roaring for them in the background. There are some unexpected twists I really loved except for that last scene which totally broke my heart. The author's writing style was addictive and captivating. The story was told from Attia and Xanthus third person pov. The world building was pretty great. The world the author created was quite brutal and dangerous. She described the setting vividly which made it easy for me to imagine everything clearly.
Overall, I freaking loved this book! I'm so glad it wasn't a stand-alone because I really don't want this to end so quickly. After that heart wrenching ending, I can't wait to know what happens next.
Recommend it?
I highly recommend this book to everyone who loves action packed YA historical books! This book is totally worth reading! Don't miss it!

MY RATING:
[4.5/5 Stars]
So, What do you think of this book? Have you read this yet? Do you want to read this book?
Please Feel Free To Comment Below. ❤
See You In The Next Post and Have a Great Day! 🙂