RELEASE DATE: January 08th 2019
AUTHOR: Karen M. McManus
GENRE: Young-Adult,  Contemporary, Mystery, Thriller.    
PUBLISHER: Delacorte Press 
SUMMARY:
Echo Ridge is small-town America. Ellery's never been there, but she's heard all about it. Her aunt went missing there at age seventeen. And only five years ago, a homecoming queen put the town on the map when she was killed. Now Ellery has to move there to live with a grandmother she barely knows.
The town is picture-perfect, but it's hiding secrets. And before school even begins for Ellery, someone has declared open season on homecoming, promising to make it as dangerous as it was five years ago. Then, almost as if to prove it, another girl goes missing.
Ellery knows all about secrets. Her mother has them; her grandmother does too. And the longer she's in Echo Ridge, the clearer it becomes that everyone there is hiding something. The thing is, secrets are dangerous–and most people aren't good at keeping them. Which is why in Echo Ridge, it's safest to keep your secrets to yourself.
I loved Karen McManus's debut novel One Of Us is Lying and I was very much looking forward to this new book. After hearing some good reviews from my fellow blogger friends, I picked it up as soon as I got my hands on it and I wasn't disappointed. I enjoyed this book even more than her debut novel. The story was so engaging filled with mystery, thrill, and a dash of cute romance. I loved the main characters Ellery and Malcolm. The writing and the setting was just perfect. 
 Seventeen Year Old Ellery and her twin brother Ezra just moved to Echo Ridge to live with their estranged grandmother due to their mother being in rehab. Echo Ridge looks perfect on the outside but it is a town full of secrets. Her Aunt went missing there at age seventeen and only five years ago, a homecoming queen named Lacey was killed.  Even before the school begins, bloody threats starts to appear around the town targeting the next homecoming queens. When one of the girl goes missing, Ellery decides to  investigate the mystery by using her criminal theories. But everyone seems to have their own dark secrets and Ellery don't know whom to trust.
 I enjoyed Ellery and Malcolm! They're pretty likable characters. Ellery is a smart teenager who's pretty obsessed with true crime novels and loves solving mysteries. Her crime theories was pretty interesting and made the book even more enjoyable. I loved Malcolm! He was cute, sweet, dorky, and a little bit nerdy. He's totally opposite to his step-sister who's popular in the school. I enjoyed the relationship between Ellery and Malcolm. They team up together to solve the mystery of the missing girl and I liked their slow burn romance. Coming to the secondary characters, I loved Ellery's twin brother Ezra. He was pretty sweet and fun character. I really liked his cool attitude. It's too bad that he didn't get much part in this book. I quite enjoyed the sibling relationship between him and Ellery.  And last but not least, I also loved Mia Kwon! She's spunky and a total badass character! 
The plot was well written and well executed! There are so many twists and turns that kept me guessing till the end. The pacing was perfect. The plot thickens as the story progresses.  The story was unpredictable and it was hard to guess the murderer because everyone looked like a suspect. The writing was flawless. I was sucked into the story right from the very start. I enjoyed the first person dual POV, loved the small town setting and also the mysterious atmosphere that the author has created. 
Overall, it was a great YA mystery! The story was engaging throughout and never left me bored. The last line left me shocked but I should've seen that coming. But anyways, I seriously can't wait for Karen's next YA mystery.
Recommend it?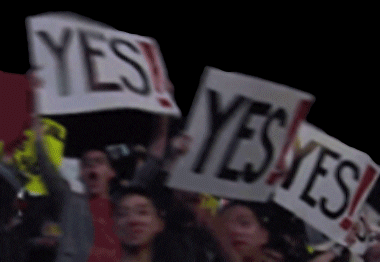 I highly recommend this book if you're into YA mystery and thrillers!
MY RATING:


[4/5 Stars]
So, What do you think of this book? Have you read it yet? Do you Plan to read it?
Please feel free to comment below!
See You In The Next Post and Have a Great Day!

 🙂