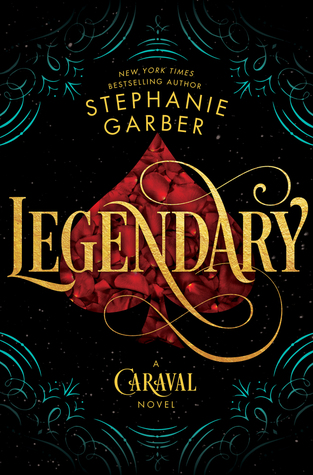 RELEASE DATE: May 29th, 2018
AUTHOR:  Stephanie Garber
GENRE: Young-Adult, Fantasy, Magic, Mystery, Romance. 
PUBLISHER: Flatiron Books
SUMMARY:
A heart to protect. A debt to repay. A game to win.
After being swept up in the magical world of Caraval, Donatella Dragna has finally escaped her father and saved her sister Scarlett from a disastrous arranged marriage. The girls should be celebrating, but Tella isn't yet free. She made a desperate bargain with a mysterious criminal, and what Tella owes him no one has ever been able to deliver: Caraval Master Legend's true name.
The only chance of uncovering Legend's identity is to win Caraval, so Tella throws herself into the legendary competition once more—and into the path of the murderous heir to the throne, a doomed love story, and a web of secrets…including her sister's. Caraval has always demanded bravery, cunning, and sacrifice. But now the game is asking for more. If Tella can't fulfill her bargain and deliver Legend's name, she'll lose everything she cares about—maybe even her life. But if she wins, Legend and Caraval will be destroyed forever.
Welcome, welcome to Caraval…the games have only just begun.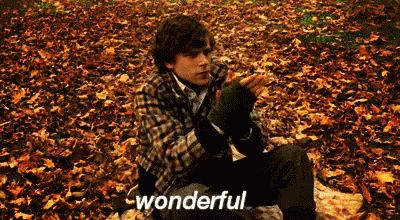 "Every good story needs a villain. But the best villains are the ones you secretly like."
OMG, This book was amazing! Last year, I totally fell in love with Caraval and I've been eagerly waiting to get my hands on this sequel. It's one of my top anticipated books of 2018 and I freaking loved it. Legendary was really an amazing sequel to Caraval. I wasn't really fond of Tella and her boy craziness so I was a bit nervous before getting into it, but damn this book totally blew my mind away with its twists and turns. Tella has been hiding a lot of secrets and this whole book is a surprising twist. I seriously loved every aspect in this book. It has a wonderful world building, intriguing characters, beautiful writing, and a brilliant plot. Stephanie Garber's imaginary skills are quite impressive and once again she did a fantastic job. I thought it was a duology but I'm so glad there's going to be another book in this series.
"The air tasted like wonder. Like candied butterfly wings caught in sugared spiderwebs, and drunken peaches coated in luck."
The story picks up the day after Caraval. Donatella Dragna helped her sister Scarlett escape from their abusive father and an arranged marriage by entering her into Legend's Caraval. Her sister has won the game in the end and finally got freed from her problems but it isn't over for Tella. She made a desperate bargain with a mysterious criminal who now wants to collect his debt which is Caraval Master Legend's true name. No one knows the real identity of Legend so Tella decides to enter the Caraval  once again because it will finally lead her to the Legend himself but first she needs to win the game. She thought she knew the game, but she was wrong when things started to become real and during the Caraval no one can be trusted.
"If you can convince yourself it's true, you can convince anyone."
Tella was a bit annoying in the first book so I didn't liked her much, but damn I quite enjoyed her in this book. She is a strong heroine and I liked her fierceness, boldness, and strong determination. She never gave up and fought till the end. I loved Dante! He's totally swoon worthy and also very mysterious. He helps Tella during the Caraval but I didn't know whether I could trust him or not because you know it's all a game and no one can be trusted. I seriously loved every interaction between Tella and Dante, I always had this big grin on my face every time they meet each other. Their chemistry was sizzling and I quite enjoyed those kissy scenes. There's an interesting new addition named Jacks. He's creepy yet very intriguing. I don't want to reveal much about him but I just want to say that I really liked his character and would love to know more about him. Our favorite main characters from the first book Scarlett and Julian also appears in this book but they're just secondary characters and doesn't have much part in this book, but their story hasn't ended yet.
 "The very thing he'd done to keep her was the very thing that had broken them apart."
I loved the plot! Although things became a bit predictable at the end, It's still a well written and well executed plot. It's a character driven story and things unveils slowly as the plot progresses. I'm actually not fond of slow paced books but this book was interesting throughout so I was never left bored. I enjoyed every minute of it. There are lots of twists and turns which made the book even more enjoyable to read. Forget everything you know about Caraval, the real story begins in this book and the revelations will definitely leave you shocked. And also I didn't expect that there's going to be a lot of hot guys in this book. I actually wanted to finish it in one sitting, but instead I slowly devoured it because I don't want to leave this world so soon. The book was written in Tella's POV. I absolutely love Stephanie's lyrical writing style, and her writing is one of the best aspects of this series. The world building was fantastic and the author described everything so vividly that you feel like you're living inside the story.  The magic was dark, enchanting and very much fascinating.
"Every story has four parts – the beginning, the middle, the almost ending, and the true ending."
Overall, it was an awesome read filled with mystery, enchanting magic, intrigue, and a swoony romance. The twist at the end was predictable but it's still a great twist and I'm literally dying for the FINALE because this book has left me with so many unanswered questions.
Recommend it?
An Infinite Times YES


I highly recommend this series to everyone who haven't started it yet. If  you loved Caraval but haven't read this yet then pick it up ASAP. It was f***ing amazing!!!

MY RATING:
[4.5/5 Stars]
So, What do you think of this book? Have you read it yet? Do you Plan to read it?
Please feel free to comment below!
See You In The Next Post and Have a Great Day! 🙂