RELEASE DATE: March 20th, 2018
AUTHOR: Laura Thalassa
GENRE: New-Adult, Paranormal, Post-Apocalyptic, Romance.
SUMMARY:
They came to earth—Pestilence, War, Famine, Death—four horsemen riding their screaming steeds, racing to the corners of the world. Four horsemen with the power to destroy all of humanity. They came to earth, and they came to end us all.
When Pestilence comes for Sara Burn's town, one thing is certain: everyone she knows and loves is marked for death. Unless, of course, the angelic-looking horseman is stopped, which is exactly what Sara has in mind when she shoots the unholy beast off his steed.
Too bad no one told her Pestilence can't be killed.
Now the horseman, very much alive and very pissed off, has taken her prisoner, and he's eager to make her suffer. Only, the longer she's with him, the more uncertain she is about his true feelings towards her … and hers towards him.
And now, well, Sara might still be able to save the world, but in order to do so, she'll have to sacrifice her heart in the process.
"And so it was, and so it shall be, for the Age of Man is over, and the Age of the Horseman has begun. They came to earth, and they came to end us all."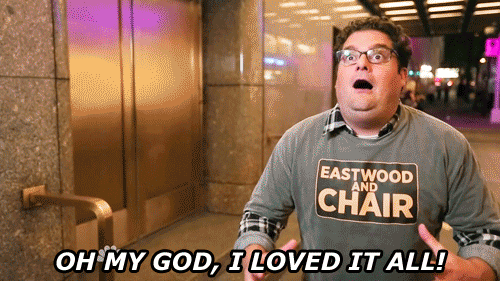 I'm fan of Laura Thalassa's books because she always brings something new to the table and she never fails to disappoint me. The four Horsemen is her new NA series. I was very excited when I first saw the gorgeous cover of pestilence. Wow, the art was super enchanting and gorgeous, I really can't stop looking at it. It's definitely going into my favorite book covers list. The intriguing blurb of the book makes it even more irresistible for me. If you don't know I'm total sucker for enemies to lovers trope. I've never read about books with the four Horsemen so this was kinda refreshing to read. The main characters Sara and pestilence were super entertaining and I absolutely loved them. The story was enjoyable from start to the end. This could've been a five star read for me if there was a bit more story. Nonetheless, I loved every minute of it and I want more.
"I came to conquer this land and its people, but instead, one of its people conquered me."
The story is set in a post apocalyptic world after the four Horsemen – pestilence, war, famine, death brings their wrath on the human world. Five years later, while humans are still struggling to survive after the aftermath, pestilence one of the four Horsemen comes back to do his job which is spreading deadly plague. When it's time for Sara Burn's city, she is ready to stop him even if it is by killing him. When the handsome God arrives on his white horse, Sara knocks him off his steed by shooting at him. Sara believes that she killed him but she didn't know that he's actually immortal and nothing can kill him. Later she finds herself face to face with a pissed off god who wants to make her suffer. He takes her as his captive and brings her along with him on his journey. They hate each other but during their journey, they slowly develop forbidden feelings. The more they get to know about each other, the more they fall for each other. Sara didn't expect to fall in love with a god who wouldn't stop destroying her world, but In the end she needs to sacrifice her heart in order to save the world.
"Last night I could not decide which you were—a tonic or a toxin," he says. "Today I've discovered you're both." 
I loved pestilence and Sara! Sara is a snarakastic, fun, brave, and compassionate heroine. I absolutely enjoyed her character in this book. Did I mention that she's a firefighter? I think it's pretty cool by the way. Pestilence is an arrogant broody god with an angelic face who thinks humans are selfish creatures. His actions towards Sara at the beginning might seem a bit cruel because he does make her suffer. I really wanted to hate him but I can't seem to. I liked his crown and golden armor, they make him even more sexy. The romance is definitely not an insta love. As promised, this is an hate to love slow burn romance and I loved every part of it. I enjoyed watching them clashing with each other and also their every interaction. The chemistry between them was sizzling, and guess what? we have a virgin hero here ladies. It was fun seeing Sara showing pestilence the good side of humanity and also making him taste the human food. Sometimes, the heroine's actions might seem annoying but I loved their relationship even though it's strange. I totally ship them! I also liked Trixie, pestilence's loyal horse. He isn't a magical talking horse but he can understand everything. It's too bad that he didn't appear on the book cover. They're like a trio in this book. There aren't any interesting side characters to name because this book is all about Pestilence and Sara.
"Next chance I get, I'll kick him in his holy balls" 
The plot was entertaining and engaging throughout. The pace was perfect. The only issue I had with this book was that I wanted a bit more story in the book, I mean what's the four Horsemen's duty and who they serve and what's their real purpose. I hope we get all our answers in the next book. Romance is the central focus of this book so if it isn't your thing then better skip this book. I loved the witty writing style of the author, some of the lines really made me laugh and giggle. The book was told in Sara's first person pov and I quite enjoyed being in her head. I wish we had a glimpse on pestilence mind too. The post apocalyptic setting was pretty good but the plague scenes might seem a little disturbing to some readers. It's not too horrifying so don't be scared to read this book.
"A woman should not be oddly pleasing. She should be a ball-busting, skull-crushing, badass motherfucker who is impossible to forget." 
Overall, I loved this book! I had great time reading it. The whole journey was quite entertaining and the ending left me wanting for more. The next book is about WAR so I'm super excited about it. I really hope the author releases the next book ASAP.
Recommend it?
Infinite times yes!
"So… I haven't gotten sick."
"Astute observation, mortal."
"Is that just luck, or do you control who gets the plague?" I ask.
"Were you born with all your organs intact?" he responds.
"Yes…" I say cautiously.
"Good," he responds, "then I expect you to use the one beneath your skull." 
Pick this up if you like
Paranormal romance/ NA dystopian romance

Enemies to lovers trope

Snarkastic heroine

Arrogant /dark/broody/sexy/ handsome hero

Slow burn romance

Extra Bonus: There are no triangles and quadrangles.
MY RATING:
[4/5 Stars]
So, What do you think of this book? Have you read it yet? Do you want to read it?
Please Feel Free To Comment Below. ❤
See You In The Next Post and Have a Great Day! 🙂