Hi there! I'm back with another tag named The Desert Island Book Tag. I would like to thank the lovely blogger Analee@Booksnacks for tagging me and guys don't forget to check out her amazing blog. 
---
1) Water: a book you simply cannot live without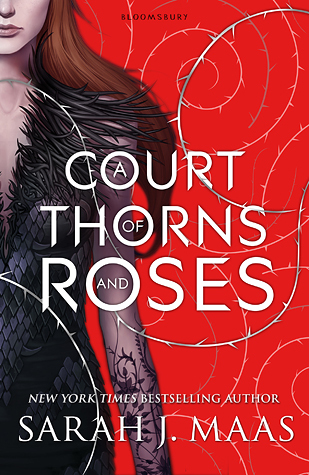 This question is so unfair and it is quiet hard for me to pick only one book because there are so many books that I can't live without. Alright then, I would pick my top favorite book of 2015 titled A Court Of Thorns And Roses By Sarah J. Mass. It's a beautiful retelling of Beauty And The Beast fairy-tale and I totally adore this book.
2) Food: a book that is a close second on your favorites list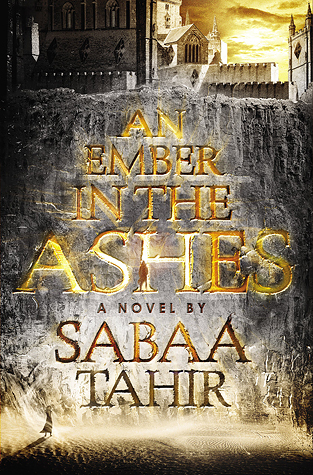 It's definitely An Ember In The Ashes By Sabaa Tahir. This book is an epic fantasy read and I loved the characters and the plot.
3) Shelter: a book that makes you feel at home and safe
For this, I would pick Awkard By Marni Bates. It is a YA contemporary novel with lots of humor and I quite enjoyed reading it.
4) Flare gun: a book that you would recommend to a person who doesn't read
I would Recommend The Final Empire By Brandon Sanderson. It is a high fantasy novel with a brilliant plot, great characters and a fantastic world building. This book is a total perfection and I loved reading it.
5) Fire-matches: book that warms your heart
The Fill-In Boyfriend was the first thing that came to my mind when I read this question. It is a cute read with totally adorable characters that'll leave you feeling warm and fuzzy inside.
6) Compass: book that directed you towards your love for reading
There isn't any particular book that directed me towards my love for books. My reading journey first begin with my interest in supernatural and paranormal books. A Den Of Shadows by Amelia Atwater Rhodes is the first series I've read that made me interested in checking out other books.
---
WHO DO I TAG?
Aldana @Perfection In Books
Amy @Book Enthrall
Calliope @ Calliope The Book Goddess
Deanna @A Novel Glimpse
Dee @The Bookish Khaleesi
Jackie @Fall In Love With The Sound Of Words
Kyra and Nikki @Book Allure
Lovelene @These Trapped Words
Mariana @Book Is Glee
YOU!
I'll tag everyone who wants to do it! ❤
Please disregard it If you've already done this tag or not interested. 😀
That's it! Until Next time and Have a great day everyone! 🙂