Hello there! Welcome back to another Sunday Book Recommendations which is the new weekly meme hosted by me. I created this meme so I could recommend you guys some interesting books which I think are worth reading. This meme includes recommending a book from three different genres. If you want to do this meme have fun with it, but don't forget to link back to the host. 🙂
Note: You can change the genres every week.

YA HORROR
THE GIRL FROM WELL BY RIN CHUPECO
"I haven't read this book but I've seen so many people liking it. It does sound  spooky, creepy and scary as hell though."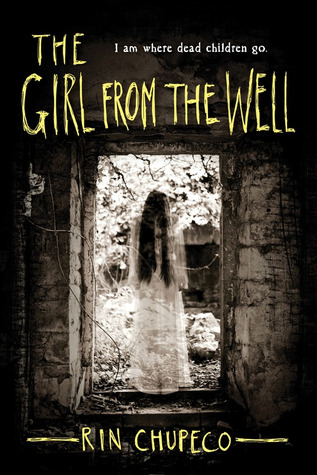 BLURB: You may think me biased, being murdered myself. But my state of being has nothing to do with the curiosity toward my own species, if we can be called such. We do not go gentle, as your poet encourages, into that good night.
A dead girl walks the streets.
She hunts murderers. Child killers, much like the man who threw her body down a well three hundred years ago.
And when a strange boy bearing stranger tattoos moves into the neighborhood so, she discovers, does something else. And soon both will be drawn into the world of eerie doll rituals and dark Shinto exorcisms that will take them from American suburbia to the remote valleys and shrines of Aomori, Japan.
Because the boy has a terrifying secret – one that would just kill to get out.
---
YA HORROR
THE DEAD GIRLS OF HYSTERIA HALL BY KATIE ALENDER
 BLURB: In this asylum, your mind plays tricks on you all the time…
Delia's new house isn't just a house. Long ago, it was the Piven Institute for the Care and Correction of Troubled Females—an insane asylum nicknamed "Hysteria Hall." However, many of the inmates were not insane, just defiant and strong willed. Kind of like Delia herself.
But the house still wants to keep "troubled" girls locked away. So, in the most horrifying way, Delia gets trapped.
And that's when she learns that the house is also haunted.
Ghost girls wander the halls in their old-fashioned nightgowns. A handsome ghost boy named Theo roams the grounds. Delia finds that all the spirits are unsettled and full of dark secrets. The house, as well, harbors shocking truths within its walls—truths that only Delia can uncover, and that may set her free.
But she'll need to act quickly, before the house's power overtakes everything she loves.
---
HORROR
ELLIE JORDAN, THE GHOST TRAPPER BY J.L. BRYAN
" If you love reading ghost hunting or any paranormal investigation novels then definitely check out this book. "
 BLURB: Ellie Jordan's job is to catch and remove unwanted ghosts. Part detective, part paranormal exterminator, Ellie operates out of Savannah, Georgia, one of the oldest and most haunted cities in North America.
When a family contacts her to deal with a disturbing presence in the old mansion they've recently purchased, Ellie first believes it to be a typical, by-the-book specter, a residual haunting by a restless spirit. Instead, she finds herself confronting an evil older and more powerful than she'd ever expected, rooted in the house's long and sordid history of luxury, sin, and murder. The dangerous entity seems particularly interested in her clients' ten-year-old daughter.
Soon her own life is in danger, and Ellie must find a way to exorcise the darkness of the house before it can kill her, her clients, or their frightened young child.
For Last Week's Recommendations Go To Here
---
Well, that's it for this week. 😀
Feel free to comment below and if you want me to recommend books from any particular genre let me know. ❤
See you next week with new recommendations!  🙂
Have a Great Day!