RELEASE DATE: July 26th 2018
AUTHOR: Holly Black
GENRE: Young-Adult,  Fantasy, Fae, Magic, Adventure.    
PUBLISHER: Hot Key Books
SUMMARY:
Jude was seven years old when her parents were murdered and she and her two sisters were stolen away to live in the treacherous High Court of Faerie. Ten years later, Jude wants nothing more than to belong there, despite her mortality. But many of the fey despise humans. Especially Prince Cardan, the youngest and wickedest son of the High King.
To win a place at the Court, she must defy him–and face the consequences.
In doing so, she becomes embroiled in palace intrigues and deceptions, discovering her own capacity for bloodshed. But as civil war threatens to drown the Courts of Faerie in violence, Jude will need to risk her life in a dangerous alliance to save her sisters, and Faerie itself.
If I cannot be better than them, I will become so much worse."
I'm a great fan of Holly Black's fae novels. I loved her Modern Faerie tales series. So I was very much excited for the cruel prince. It was one of my most  anticipated books of 2018. I've wanted to read it just before the release of the wicked King so that I wouldn't have to wait longer for the sequel. So did it meet my expectations? Not completely, but I did enjoyed the book and the characters. The faerie world was still wicked as before and I loved getting back into it after a very long time.
"Because you're like a story that hasn't happened yet. Because I want to see what you will do. I want to be part of the unfolding of the tale."
Jude was only seven years old when her parents were killed by an angry fae lord. She and her two sisters Taryn and Vivi were whisked away to faerie. It's been ten years since they had left the human world and all Jude wants is to belong in the Faerie along with the fae but most of the fae hate humans especially prince Cardan, the youngest son of High King. He always reminds her that she doesn't belong there and tries to humiliate her at every chance he gets but Jude wouldn't back down without a fight. When a civil war breaks out in the Faerie court, Jude makes an unlikely alliance to save the Faerie and her siblings.
" If you hurt me, I wouldn't cry. I would hurt you back."
Jude was a strong protagonist! She was tough, stubborn, brave, cunning, and a total kick-ass character. Even though she wasn't as strong as the other fae, she never gave up hope. She always wanted to prove herself to the fae. She's willing to do anything to gain power over them. Prince Cardan was complex character. He was charming, arrogant, devious and cruel. He's a total jerk towards Jude. I actually expected his character to be more darker but he wasn't really as dark as darkling. Nonetheless, I really enjoyed his character. The romance isn't the central focus of the book but I absolutely loved the clashes between Cardan and Jude 😁. I can't wait to see how their relationship develops further in the next book. As for the secondary characters, I didn't liked Jude's twin sister Taryn. she was pretty annoying and my least favorite character in this book. I liked her elder sister Vivi who is half fae. I've mixed feelings about Madoc. I wanted him to be a good father figure to Jude but some of his actions made me like him less. I almost forgot to mention that there's some interesting cameo appearances of main characters *cough* Roiben *cough* from the author's other series which I really loved.
"He looks like a faerie lover stepped out of a ballad, the kind where no good comes to the girl who runs away with him."
The plot was interesting and entertaining throughout but I think I loved the second half more than the first half. The pacing was good. The surprising twists are not bad but some of them were predictable for me. The writing was great and not too flowery. The book was written in Jude's pov. I usually love first person pov but for this one, I would've preferred a third person pov. The  world building was perfect. I absolutely enjoyed the Faerie, the magic, and the fae politics.
"Nice things don't happen in storybooks. Or when they do happen, something bad happens next. Because otherwise the story would be boring, and no one would read it." 
Overall, I loved this book! If you didn't enjoy it, I totally understand because there're few aspects in this book some might find a bit problematic. The twist at the end was pretty good but honestly, I saw that one coming 😁. I'm excited to know what's gonna happen next.
Recommend it?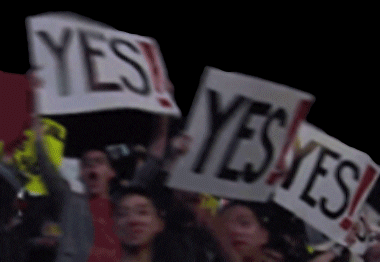 I highly recommend this book if you're into YA fantasy, fae novels, hate to love, and enemies to lovers trope.
MY RATING:


[4/5 Stars]
So, What do you think of this book? Have you read it yet? Do you Plan to read it?
Please feel free to comment below!
See You In The Next Post and Have a Great Day!

 🙂