RELEASE DATE: December 14th 2018
AUTHOR: Pippa DaCosta
GENRE: Adult,  Sci-fi, Fantasy, Fae, Action, Reverse-Harem, Adventure.    
PUBLISHER: Crazy Ace Publishing 
SUMMARY:
"Oh what a tangled web we weave…"
Kesh fled Faerie as a queen killer. Now she returns as the Faerie King's secret obsession. But on Faerie, nothing is as it seems, not even Kesh herself.
With days to stop Arran's execution and the stoic guardian, Sirius, as her constant shadow, Kesh must weave her lies deep within Faerie's courts where magic and whispers combine and conspire. Soon, Kesh learns there is more at stake than Arran's life. Faerie is dying. Oberon's reign is crumbling. The time to strike against the fae is now. But with Talen, Kellee and Sota a thousand light-years away, Kesh cannot succeed alone…
Beneath the courtly politics, the glittering facades, and the King's fragile hold on his people, the Dreamweaver is locked in eternal slumber, dreaming of the day his Queen of Hearts will set him free… because he knows, Kesh Lasota has no other choice.
Kesh survived the Dreamweaver once before. Now all she has to do is control him.
But Faerie's Dreamweaver has other ideas for the peoples' Messenger. He knows who, and what Kesh really is and he has every intention of using her to make all his dreams come true.
He takes your mind, makes it his, takes your soul, makes you cruel.
Dare you answer the Dreamweaver's call?
The Journey of Kesh Lasota and her harem continues in this exciting fourth installment of The Messenger's Chronicles where Kesh was taken back to the faerie. I was pretty excited for this sequel because it features one of my favorite character in the series and it didn't disappoint me. This is really a wonderful series and so far, I'm really loving it. Each book had left me wanting for more. It has perfect amount of action, adventure, and hot romance. The following review contains spoilers for the previous installments.
The story continues from where it was left off in the Nightshade's Touch. Because Of Arran's betrayal, Kesh was taken back to Faerie. Arran was sentenced to death because of the fae killings in Game Of Lies. To keep her from making any trouble, Oberon makes Sirius as her guardian. With Sirius as her constant shadow, Kesh needs a plan to save Arran. Unfortunately, Talen, Kellee and Sota are thousand light years away from faerie and she couldn't do the rescue mission alone so her only option is The Dreamweaver who lies in slumber awaiting for the day his Queen of hearts will set him free. Kesh has once survived the Dreamweaver's spell and she wouldn't fall for his tricks again. She wants to control him but she didn't know that the mad prince have his own agenda and she is a vital key to make his dream come true.
All the characters in this series were flawed and complex. It's one of the best aspect I love about this series. I never get bored of them. Kesh Lasota is a pretty strong protagonist. I can never get enough of her. She never gives up without a fight. I enjoyed her transformation from a nothing girl to the Messenger. I loved Kellee, Talen, and Sota. I quite enjoyed watching them working as a team. Sota was a pretty good surprise besides Eledan and I'm glad to see him back. The broody guardian named Sirius was another delightful character in this series. If you like broody characters like me, then you'll love him too. Eledan was mysterious, wicked, arrogant, smart, and oh so dark. He's totally got that allure that you can't resist. I seriously loved his character in this book. Arran  was my least favorite in this book. He didn't get much part but I really felt pity for this guy. And finally we have King Oberon. This guy is totally messed up, but he still makes an interesting villain.
The plot was entertaining and engaging throughout filled with twists and turns. The romance has made some  progress in this book and finally things started to get steamy. The pacing was perfect. I loved the action, the magic, and the plot. So many secrets and hidden truths were finally revealed in this book. We get to know more about Eledan and his relationship with his brother Oberon. The writing was addictive throughout. The book was told in Kellie and Kesh's perspective. The world building, the fae magic, and the technology was simply great. It was an interesting  combination and I loved it.
Overall, I really enjoyed this book! It was another great addition to the series and I can't wait to know what the author has in store for us in the next book.
Recommend it?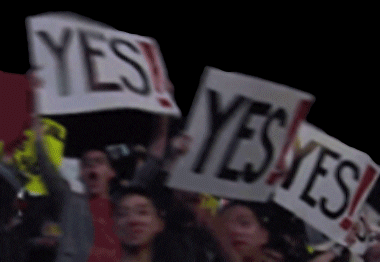 I highly recommend this series to Urban fantasy and Reverse Harem fans! If you like kickass heroines, handsome supernatural love interests, and heart pounding action then you'll enjoy this book. Due to the sexual content in the book, it is not suitable for younger readers.
MY RATING:


[4/5 Stars]
So, What do you think of this book? Have you read it yet? Do you Plan to read it?
Please feel free to comment below!
See You In The Next Post and Have a Great Day!

 🙂