RELEASE DATE: October 23rd 2018
AUTHOR: Sarah J. Maas
GENRE: New-Adult, Fantasy, Romance, Adventure, Magic.  
PUBLISHER: Bloomsbury  
SUMMARY:
Years in the making, Sarah J. Maas's #1 New York Times bestselling Throne of Glass series draws to an epic, unforgettable conclusion. Aelin Galathynius's journey from slave to king's assassin to the queen of a once-great kingdom reaches its heart-rending finale as war erupts across her world. . .
Aelin has risked everything to save her people―but at a tremendous cost. Locked within an iron coffin by the Queen of the Fae, Aelin must draw upon her fiery will as she endures months of torture. Aware that yielding to Maeve will doom those she loves keeps her from breaking, though her resolve begins to unravel with each passing day…
With Aelin captured, Aedion and Lysandra remain the last line of defense to protect Terrasen from utter destruction. Yet they soon realize that the many allies they've gathered to battle Erawan's hordes might not be enough to save them. Scattered across the continent and racing against time, Chaol, Manon, and Dorian are forced to forge their own paths to meet their fates. Hanging in the balance is any hope of salvation―and a better world.
And across the sea, his companions unwavering beside him, Rowan hunts to find his captured wife and queen―before she is lost to him forever.
As the threads of fate weave together at last, all must fight, if they are to have a chance at a future. Some bonds will grow even deeper, while others will be severed forever in the explosive final chapter of the Throne of Glass series.
"Once upon a time, in a land long since burned to ash, there lived a young princess who loved her kingdom …"
KOA was an amazing finale to the TOG series. It took me four days to finish this massive tome. Although I loved this book, it wasn't my favorite but I did have a great time reading it. From the start to the finish, this series was an epic ride filled with action, magic, romance, and adventure. I'm sad but at the same time happy that I've finally  finished this series. I loved binge reading this whole series but my favorite books were Crown Of Midnight, and Heir Of Fire. The best aspects I loved about this series was definitely the world building, the plot, and the characters. This series has an unpredictable story-line and it never failed to surprise me till the end. If I had to rate this whole series, I would give it four stars. The below review contains spoilers for the  previous installments. If you haven't read the series yet then stop here.
---
SUMMARY
In the previous Installment, to protect the people she loves, Aelin surrenders herself to Queen Maeve and gets herself locked up in an Iron Coffin. By the hands of Cairn and Maeve, she endures months of brutal torture but she never once yielded because giving in means becoming slave to an evil Queen forever and jeopardizing her people's lives. On Erilea, Lysandra is disguising herself as Queen Aelin to rally an army against Erawan. Meanwhile, Rowan together with Lorcan, Elide, and Gavriel desperately searches for his Queen and Mate Aelin before she gets lost to him forever. With Aelin absent, Aedion and Lysandra takes upon themselves to protect Terrasen but their army might not be enough to fight against the Erawan's dark army. Scattered across the continent and racing against time, Chaol, Manon, and Dorian are forced to forge their own paths to meet their fates. Manon and her thirteen are on the search for the remaining Crochan Witches, Dorian is on the search for the third wyrdkey to build a new lock and sacrifice himself. Chaol is finally on his way to home to join the battle bringing with him the Khagan army and a new hope. As the threads of fate weave together at last, all must fight, if they are to have a chance at a better future.
---
CHARACTERS/RELATIONSHIPS
AELIN AND ROWAN:
Aelin was pretty strong in this book. She goes through a brutal torture and a major PTSD. While she was getting tortured, Fenrys was to stand witness to everything with no control over his body. For months, she had to endure this nightmare. She was one hell of a strong woman to survive all of this.  Everyone had a role to play in this book and Rowan's part was being Aeilin's protective mate  which is a little disappointing. I thought I would like Rowan in this series but he didn't sparked my interest as much as Rhysand from ACOTAR. Honestly, they're not my favorite couple in this series, but I really enjoyed their relationship in this book.
MANON AND DORIAN:
Manon is my favorite character in  this entire series. I've been enjoying her character since the start. She goes through a huge loss in this book which was really heart breaking. I loved her transformation in this book. Dorian on the other hand is on the quest for the third key to sacrifice himself because he feels that it's his destiny and no one will care if he's gone. I loved the part where he intrudes  into Morath by using his new shapeshifting skills. It was kinda funny but I totally cringed with the Maeve thing. I really liked his character but sometimes his actions really annoyed me. Though I enjoy the chemistry between him and Manon, I didn't like how he treated her sometimes. Nonetheless, they make a great pair.
CHAOL AND YRENE:
These two are a perfect couple who understands each other so well  They're the only married couple in this book. The pregnancy thing kinda took me by surprise because she's a healer and they're marching on a battle field so why didn't she took any precaution? Anyways, I'm happy for them. Yrene played a major role in this book. She is one of the strong woman in this series. She worked hard in saving all the injured people during the war, despite her delicate condition. Chaol is one of my favorite characters in this series. He saves the people in his hometown from the Erawan's army and he's not afraid of his father who was a total jerk to everyone. Chaol's mean hellas horse named Farasha aka butterfly was one of my favorite things in this book.  
ELIDE AND LORCAN:
I loved Elide and Lorcan. They're my top favorite couple in this series. After how their relationship turned sour in Empire Of Storms, they slowly find their way to each other by learning to forgive. Elide was a fierce and brave woman. The scene where she tries to find Lorcan is one of the best parts I loved in this book. It kinda reminded me of Cassian and Nesta's scene in ACOWAR. Lorcan was a broody and aloof fae but he deeply cares for Elide. It was kinda cute how he provides her with cloth strips whenever it was time for her monthlies. I loved their chemistry! They're definitely the best couple in this series.
AEDION AND LYSANDRA:
 I used to adore this couple but in this book I didn't liked the way Aedion treated Lysandra in the beginning. He was a total douchbag.  I know he bears so many responsibilities but it didn't give him the right to treat her like some useless shit. When Lysandra prepares for the ultimate sacrifice, he finally realizes his mistake and tries to save her. Even though Lysandra forgave him in the end, I couldn't. I almost forgot to mention that Aedion is bisexual. I have to admit that the representation was poor.
NESRYN AND SARTAQ:

Nesryn and Sartaq didn't get much page times in this book but they're definitely one of the good romantic pair in this series. They're an adventurous couple. I wish Sarah gave a bit more focus on them. Sartaq's father has finally chose him as his heir and after the war he'll be crowned as the new emperor. And Nesryn is going to be the Empress.
OTHER HONORABLE MENTIONS:
GAVRIEL, FENRYS, & MANON's THIRTEEN :  GAVRIEL is one of the six warriors in Maeve's Cadre and also Aedion's father. He can shift into a mountain lion. He's the most good hearted guy in this series who loves his son very much. I really loved his character. That ending had left me very sad. FENRYS MOONBEAM is another member of Maeve's Cadre. He is a pretty likeable character with a cute name. I think he's the only guy in the cadre who hated Maeve from the start. He was mentally tortured in the first half which leaves him quite broken. Both Aelin and Fenry's form a bond during their captivity period. They communicate with each other through blinking. He's the only guy who didn't have a love interest. MANON's THIRTEEN is one of the great things about this series. I'm not familiar with everyone's names except for Asterin and Sorrel, but they all make a great team. As for the other charactes, I really liked Captain Rolfe. I was expecting more Ansel and Ilias in this book but sadly we didn't get their POV.
---
PLOT/WRITING/WORLD BUILDING
The plot was great but damn it was  a long journey. This book was 980 pages long and It was engaging throughout. I really liked how Sarah divided the story into subplots and bringing them all together at the end. The pacing was good. The battle at the Terrasen seemed a bit dragged but it didn't stop me from continuing. The second half was full of twists and turns and the cameo appearance of Rhys and Feyre was the best. It was only a glimpse and I would've probably missed it, if I wasn't already aware of it. The book was written in multiple third person POV. The writing was beautiful, but I found some sentences repetitive. The world building and the magical aspect in this book was fantastic. Sarah described everything in vivid detail and it's one of the best things I love about her writing.
---
FINAL VERDICT
Overall, it was a great finale! I feel kinda accomplished by finishing this HUGE series. I'm really gonna miss the characters especially Manon. Now I can't wait to read Sarah's next upcoming series Crescent City. Before concluding this review, here's my all favorites in this series.
FAVORITE CHARACTER:  MANON
FAVORITE COUPLE: ELIDE AND LORCAN
FAVORITE FRIENDSHIP: AELIN & LYSANDRA
FAVORITE SIDE CHARACTER: GAVRIEL
FAVORITE ANIMAL: ABRAXOS, AND ALSO FARASHA
FAVORITE VILLAIN: QUEEN MAEVE
Recommend this series?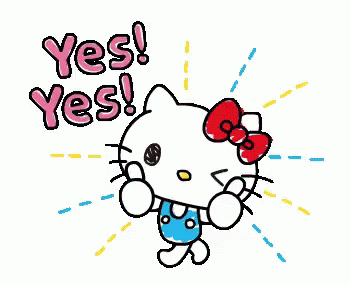 I highly recommend this series to mature YA readers who're above 16 years of age. 
---
MY RATING:


[4/5 Stars]
So, What do you think of this book? Have you read it yet? Do you Plan to read it?
Please feel free to comment below!
See You In The Next Post and Have a Great Day!

 🙂