RELEASE DATE: July 10th, 2018
AUTHOR: Naomi Novik
GENRE:   Adult, Fantasy, Magic, Retelling. 
PUBLISHER: Macmillan
SUMMARY: 
Miryem is the daughter and granddaughter of moneylenders… but her father isn't a very good one. Free to lend and reluctant to collect, he has loaned out most of his wife's dowry and left the family on the edge of poverty–until Miryem steps in. Hardening her heart against her fellow villagers' pleas, she sets out to collect what is owed–and finds herself more than up to the task. When her grandfather loans her a pouch of silver pennies, she brings it back full of gold.
But having the reputation of being able to change silver to gold can be more trouble than it's worth–especially when her fate becomes tangled with the cold creatures that haunt the wood, and whose king has learned of her reputation and wants to exploit it for reasons Miryem cannot understand.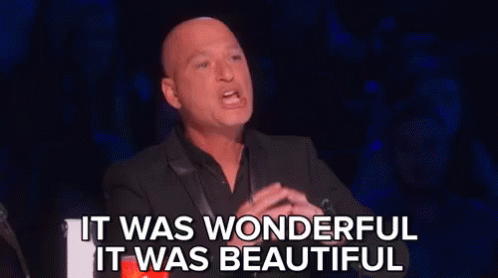 Once again, Naomi weaved a wonderful tale filled with magic and adventure. This book is a great treat for all the fairy-tale lovers. It's a loose re-imagining of Rumpelstiltskin which incorporates other parts of fairy tales as well. I didn't know much about the original Rumpelstiltskin tale, but I really loved the synopsis. I've been very eager to get my hands on this book since I've heard about it. To be honest, I actually enjoyed this book even more than Uprooted, Naomi's another fairytale retelling. It was so good. The story was captivating enough to hold your attention till the end. The wintry setting was just beautiful and I really wish I had read this in winter because it makes a perfect winter read. The characters were amazing. I loved all the three female protagonists especially Miryem. I enjoyed seeing them grow into strong women.
Miryem is the daughter of a Jewish Moneylender who's a kind and good hearted man. Her grandfather is also a successful Moneylender, but unfortunately her father's not very good at his job. Because of his good heart, all the people in her village who owed him are reluctant to pay back their debts which lead their family into poverty. While her family are struggling to survive, the people who owed them are prospering in happiness. When Miryem's mother falls sick, she hardens her heart and takes over her father's job by setting out to collect what is owed to them. She soon becomes a successful money lender in her village. When her grandfather loans her a pouch of silver pennies, she turns them into gold with her smart mind. Soon her reputation as someone who can turn silver to gold escalates and it captures the attention of the staryk people, the cold magical creatures who loots their village for gold when the snow falls. When the king of staryk appears before her and offers her a deal, Miryem couldn't say no to him because the other option is death. 
I thought this story is about Miryem but actually there are two more female protagonists in this book Wanda, and Irinushka.  Miryem is obviously the main protagonist, but I also loved Wanda and Irina. I enjoyed how their stories connected together. Miryem is a strong woman who'll do anything to protect her loved ones. Wanda leads a hard life by living with a drunk abusive father and looking after her two brothers. When fate brings her a chance to escape the hell she's living, she doesn't hesitate to take it. Irina is the daughter of a duke whose mother died when she was young. She never have been loved by her father. She was raised by her nanny Magreta who's more like a mother figure to her. When a demon targets her, she cleverly escapes from his clutches. Although I enjoyed these three woman, I mostly enjoyed Miryem, and Irina's POV's. As for the supporting characters, I really liked The winter King, Mirnatius, and little Stepon. There's not much romance in this book which was kinda disappointing because I wanted more Winter King and Miryem. I absolutely loved their every interaction. 
The plot was amazing! It's a slow paced read but it has an interesting story-line which will never leave you bored. The story sucked me in from the first chapter and I finished it in two sittings. It was an unpredictable read and never failed to surprise me till the end. The author's narrating skills were pretty impressive. I loved her writing style. The book was told in multiple first person POV's. I had an issue with the switching pov's without announcement because it really confused me sometimes, and also it would've been great if the book was written in Miryem, Wanda, and Irina's POV's only because I really wasn't interested in other's POV's. The world building was fantastic! I loved the cold wintry setting, magic, and the culture inspired from the Russian background and mythology. It reminded me of a lot of Bear and The Nightingale which is another Russian inspired fairy-tale retelling. If you loved this book, then you should also check that out.
Overall, I loved this book! It's an enchanting tale about three strong women fighting to make their own fate. I thoroughly enjoyed reading it. It definitely lived up to all the hype and I can't wait to know what Naomi has in store for us  next. 
Recommend it?
YES


I highly recommend this book to everyone who loves fairy-tale retellings with strong female protagonists.  

MY RATING:
[4/5 Stars]
So, What do you think of this book? Have you read it yet? Do you Plan to read it?
Please feel free to comment below!
See You In The Next Post and Have a Great Day!

 🙂