RELEASE DATE:  February 9, 2017
AUTHOR: Michelle Madow
GENRE:  Young-Adult, Fantasy, Contemporary, Romance.
PUBLISHER: Dreamscape Publishing
SUMMARY: I should have died when I was shot at the Halloween dance.
Instead I woke up—one week earlier, in a parallel universe where my mom's fatal car accident six months ago never happened.
A world with my mom still in it was all I ever wanted. But in this timeline, everything is different—my grades, my friends, and even my boyfriend. I'm a stranger in my own body, and I don't like who I've become.
But one thing is the same—that shooting will still happen at the end of the week.
I'm the only one who knows. Which means I'm the only one who can stop it.
But first I need to convince someone—anyone—that I'm telling the truth… and then get them to help me.
This book was definitely an engaging read! It was better than expected! I loved the concept of Parallel universe portrayed in it and also the mystery surrounding the gunman's identity. I liked all the characters and how well they connected with each other. This is my second book from Michelle Madow, though I didn't loved the Remembrance series, I enjoyed reading this book. I loved the beautiful cover of this book and its intriguing premise is the first thing that grabbed my interest. I was totally hooked from the start and I liked how the story was executed. Apart from the parallel universe aspect, there isn't any fantasy or sci-fi elements in this book so it mostly feels like a YA contemporary thriller.
The story is about Annabelle, a high school girl who's still mourning for her mother's death by a tragic car accident six months ago. She's a straight A student and also has a amazing  boyfriend who loves her very much but on the night of the Halloween dance everything changes when she gets shot by someone leaving her dead. Instead of being dead, she wakes up a week earlier and finds herself in a parallel world where her mom is still alive. She later finds out that the Anna in this world is a different version of her with different grades, boyfriend and friends. Despite being happy with getting her mother back she doesn't know how to deal with her current boyfriend Zac who she doesn't know much about and she hates to see the guy she loves with someone else.  Though some aspects of her life has changed, some things hasn't changed and the shooting will happen on the Halloween dance but first, she needs to convince someone for help without making herself look crazy and stop the shooting before it happens. Can Anna catch the gunman before it's too late?
I loved Anna! She seemed very realistic and I liked how she handled everything despite being feared for her life. Jake is such a sweet guy and he's great a friend/lover who loves Anna very much. There's a triangle in this book and it made the story even more exciting to read. Zac is totally a lovable character who never gives up on Anna even though she doesn't likes him back.  Both of the guys are pretty good and it was hard for me to choose which guy should I root for. As for the supporting characters, I liked Claire. She's Anna's BFF in the current universe and I enjoyed their friendship. Marisa is a mean bitch character. she used to be best friend of Annabelle in the previous universe but in the current universe she is quite mean and rude towards her because she's afraid that Anna is going to steal her boyfriend.
Despite the plot being predictable, the story was thrilling to read and I can't stop turning the pages. It was exciting through out and though I already predicted the identity of the gunman, I wasn't sure until I came to the end. Most of the story revolved around Anna, Jake, Zac and Claire. The story moved in a fast pace and there isn't any dull moment in this book. The love triangle is another major aspect of this book and surprisingly I found myself enjoying all the drama. I enjoyed seeing everything through Anna's POV and I liked the solid writing style of the author.
Overall, it was a great read but I was pretty mad with the ending though. It was kinda cliffhangar-ish and there's still so many questions left unanswered. I really hope there's a sequel to it because it really can't end like that.
Recommend it?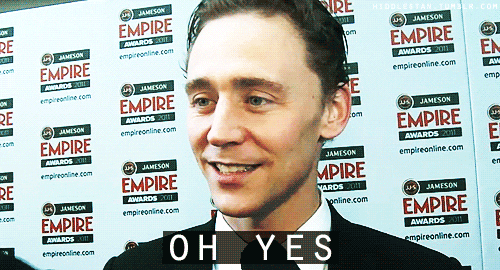 Collide is a thrilling YA read filled with romance, mystery, thrill and drama.
I highly recommend this to everyone!
So, What do you think of this book? Have you read it yet?
Please Feel Free To Comment Below. ❤
See You In The Next Post and Have a Great Day! 🙂