RELEASE DATE: May 18th, 2018
AUTHOR:  Pippa DaCosta
GENRE: New-Adult, Sci-fi, Adventure, Reverse-Harem, Fae, Romance. 
PUBLISHER: Crazy Ace Publishing
SUMMARY:
The Messenger rocked your world, and now she's back. But have her lies finally caught up with her?
Trust doesn't come easy for Kesh Lasota. She survived life as a slave, survived the Dreamweaver's touch, but surviving Marshal Kellee and the mysterious Talen is a whole other game, one she's not sure she's ready for.
When the three are captured by a bloodthirsty fae general sweeping through the last of Halow's human colonies, the only weapons they have left are lies. And so Kesh must pretend to be the gladiator they all expect, while Kellee is forced to fight against her, and Talen is… Well, just who is Talen when he can command soldiers with a glance and move among the fae elite as though he belongs?
Trust doesn't come easy for Kesh Lasota, neither does love. She must survive both, or everything she's fought for will be lost forever, including her men.
 Game of Lies is a second book in the Messenger Chronicles series. I recently read the first book and I absolutely loved it. The ending left me wanting for more so I dived into the second book as soon it was released. Game Of Lies is an exciting ride filled with lots of twists, lies, secrets, and deceit. I immensely enjoyed the book  even though the heroine frustrated me at sometimes. It's a well written Reverse Harem series and it's not all about romance, but the story too. It has an engaging plot and interesting characters. I loved Kesh, Talen, and Kellee. We get to know a lot more about them in this sequel but Talen stole the show. I'm glad this book gave more focus to Talen because I was so looking forward to know more about him.  He is an enigma and I can't get enough of him. The below summary will be spoiler for people who haven't read the first book yet but you can checkout my spoiler free review for the first book at here.
  In the first book, it was revealed that Kesh Lasota is not a normal messenger but a saru    slave, a gladiator warrior for the fae. She rose to fame in the fae realm by killing the other saru in the arena. She's actually working for the current fae king Oberon who sent her on a mission to kill his brother Eledan. After learning the true identity of Kesh, Kellee and Talen felt betrayed by her. Kellee can't trust her anymore and Talen, the fae who was bonded to her felt hurt by her deceit. She becomes their prisoner until she helps them rescue the remaining human survivors in Halow. When all three of them gets captured by a ruthless fae General they've no choice but to lie. Hence begins the Game of Lies. Kesh once again enters the fighting arena but this time she was forced to fight against her vakaru Kellee. Talen on the other hand, no one knows much about him but the fae can sense the power in him. Before their lies catch up with them, Kesh, Kellee, and Talen needs to find a way escape the ship otherwise everything will be lost including their lives.
All the characters in this book are flawed. Kesh is a total badass! She's pretty complex character who has trust issues. Her whole life is filled with lies so she has a difficult time trusting others including herself. She's very hard to connect with and sometimes I felt frustrated by her actions but I can't seem to hate her either. I really enjoyed her character and also her weird relationship with Tallen, Kellee, and Eledan. Kellee is a pretty interesting character. We get to learn more about his origin in this book and man his other side was so dark and beastly. After Kesh's betrayal, he's a bit harsh on her and he treats her like a frenemy who might stab them in the back. I seriously miss the fun banters between them. He doesn't want to trust her but some teeny tiny bit inside him still cares about her. Well coming to Talen, he's the star of this book. He's quite a mysterious character filled with so many secrets. Well this book has revealed some of his secrets but there're still some that haven't been revealed yet. The sexual tension between him and Kesh was pretty intense and I absolutely enjoyed their angst. And finally not to forget Prince Eledan, who still haunts Kesh's dreams. I loved the new characters and I can't wait to know more about them especially Oberon. I can't say anything about them because revealing them will be a spoiler.
The plot was exciting and engaging! I think this book was mostly focused on the characters and the relationship between them. I'm glad it wasn't a filler story. It's a fast paced read filled with twists, action, mystery, and romance. The story was so engaging that it was hard for me to put down the book. The twists will keep you turning the pages till the end.  With so many secrets and lies revealed, I can't wait to know what happens next. There are some hot and steamy scenes so be warned. The action scenes were brutal, just the way I like it.  I loved the addictive writing style of the author. The book was told In Kesh's POV but I wish it was told in multiple pov's. The world building was simply superb.
Overall, I loved it! It was really a great sequel and even better than the first book. I thoroughly enjoyed it. There is no huge cliffhanger at the end but things are about to get dark in the next book so I really can't wait to read it.
Recommend it?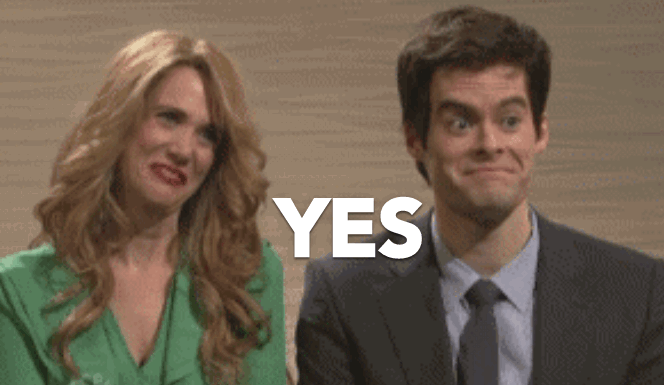 I highly recommend this series to all the New-adult and Adult readers. It's a reverse harem sci-fi fantasy novel filled with adventure, action, sexy fae, and hot romance.

MY RATING:
[4/5 Stars]
So, What do you think of this book? Do you Plan to read it?
See You In The Next Post and Have a Great Day!

 🙂