RELEASE DATE: April 03th, 2018
AUTHOR:  Claudia Gray
GENRE: Young-Adult, Sci-fI, Adventure, Romance. 
PUBLISHER: Little, Brown Books for Young Readers
SUMMARY:
An outcast from her home — Shunned after a trip through the galaxy with Abel, the most advanced cybernetic man ever created, Noemi Vidal dreams of traveling through the stars one more time. And when a deadly plague arrives on Genesis, Noemi gets her chance. As the only soldier to have ever left the planet, it will be up to her to save its people…if only she wasn't flying straight into a trap.
A fugitive from his fate — On the run to avoid his depraved creator's clutches, Abel believes he's said good-bye to Noemi for the last time. After all, the entire universe stands between them…or so he thinks. When word reaches him of Noemi's capture by the very person he's trying to escape, Abel knows he must go to her, no matter the cost.
But capturing Noemi was only part of Burton Mansfield's master plan. In a race against time, Abel and Noemi will come together once more to discover a secret that could save the known worlds, or destroy them all.
"As he understands it, love is not transactional; it is a thing freely given. The joy is in the giving."
Defy The Worlds is one of my most anticipating sequels of 2018. Even though the first book left me with mixed feelings, I was very much looking forward to get my hands on this book. Well, it didn't disappoint me. It turns out to be a good sequel and I enjoyed it a bit more than the first book. It has a slow start which made me fear that it's going to be a boring read, but the story took an interesting turn when Noemi gets kidnapped by Burton Mansfield and I was hooked till the end. I loved all the space adventure, the action, thrill, and the forbidden romance between Noemi and Abel. They are totally perfect for each other. I quite enjoyed how their relationship developed further in this book. I actually thought this was a duology but I'm glad there's going to another book in this series.
The story picks up six months after the ending of the first book where Noemi  stops Abel from sacrificing his life after realizing that he does possess a soul even though he's a mech.  Now Abel wanders around the galaxy as a vagabond with his crew hiding from his creator Burton Mansfield who wants to gain immortality by erasing him. Noemi is back in Genesis but not everyone is ready to accept her and once again she's an outsider. Even after six months, Abel and Noemi can't stop thinking about each other. When earth attacks Genesis by using a bio-weapon,  a deadly plague spreads around their planet and Noemi is the only one who can save them from total annihilation. Against the council's orders, she tries to find help from the outside but unfortunately she gets captured by Burton Mansfield who wants to use her as a bait to get Abel. When Abel hears of Noemi's kidnapping, he decides to rescue her. Hence fate brings them together once again to save the universe. With time running out for her people, Noemi searches for help but during her mission, she finds out that earth has been hiding a secret that could change everything.
I loved Noemi! She is fierce, stubborn, fearless, loyal, and very protective. She's very loyal to her people but not afraid to break the rules. She never hesitates to stand up for something that she believes is right. The best thing about her is that she never gives up hope and will fight till the end. Abel is a such a captivating character. He's smart, selfless, and very protective of Noemi. He wouldn't hesitate to sacrifice his life for her. He's a machine with a soul trying to learn human feelings. He fought against his directive one command which is protect his creator but now Noemi became his highest priority. The slow burn romance between Noemi and Abel was so good. Abel finally realizes that he loves Noemi but doesn't confess his feelings afraid she might not return his feelings. It was kinda adorable and sweet. I don't know how it's gonna work out between them but I'm totally shipping them. The secondary characters were also good but I'm not going to reveal any names. And I'm also very curious about Han Zhi, the hottest celebrity in the galaxy. Everyone is enamored by his physical Beauty. He was mentioned in the first book and also in this sequel. I hope we at-least get to meet him in the finale. The villains Burton Mansfield and his scientist daughter Gillian Shearer are back to their evil plans to create more advanced Mechs but their new invention might become a huge threat to the world. To be honest, I don't find them as terrifying villains but their inventions are definitely terror inducing.
The plot was engaging and Well written! The characters were well developed. Although the first 30 percent of the book was pretty slow, the remaining 70 perfect made up for it which was fast paced and action packed. I enjoyed the surprising twists but the last one was the best. I didn't see that coming. I really liked the cute romance between Noemi and Abel. I'm glad it didn't overshadowed the plot. The book was told in Abel and Noemi's third person POV, as usual.  The author's writing was addicting and descriptive. I flew through the pages pretty easily without any struggle. The world building was amazing. I really enjoyed getting back into this world and exploring new places.
Overall, I loved it! Despite the slow start, It was totally an unputdownable read. The ending left me pretty much shocked and I can't wait to know what happens next in the big finale.
Recommend it?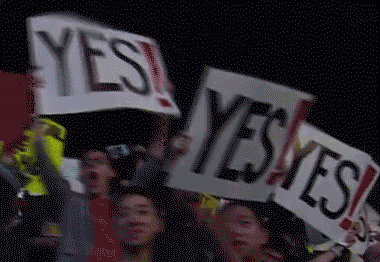 I highly recommend this series to everyone who loves YA sci-fi filled with adventure, action, and romance. If you loved the first book then pick this up ASAP, it was good.

MY RATING:
[4/5 Stars]
So, What do you think of this book? Do you Plan to read it?
See You In The Next Post and Have a Great Day! 🙂