RELEASE DATE: May 30, 2016
AUTHOR: Karen M. McManus
GENRE: Young-Adult, Contemporary, Mystery, Thriller.
PUBLISHER: Penguin
SUMMARY: On Thursday afternoon, five students at Bayview High walk into detention.
Bronwyn, the brain, is Yale-bound and never breaks a rule.
Addy, the beauty, is the picture-perfect homecoming princess.
Nate, the criminal, is already on probation for dealing.
Cooper, the athlete, is the all-star baseball pitcher.
And Simon, the outcast, is the creator of Bayview High's notorious gossip app.
Only, Simon never makes it out of that classroom. Before the end of detention, Simon's dead. And according to investigators, his death wasn't an accident. On Thursday, he died. But on Friday, he'd planned to post juicy reveals about all four of his high-profile classmates, which makes all four of them suspects in his murder. Or are they just the perfect patsies for a killer who's still on the loose? Everyone has secrets, right? What really matters is how far you would go to protect them.
Oh my, this book was super entertaining, engaging, and thrilling! It was one of the hyped books that I wanted to read for a while and I'm so glad that I finally got to read it. It was really a great read and definitely lived up to the hype. The plot was very addictive and suspenseful. I honestly didn't expect to enjoy it as much as I did. I really liked the way the author used the high school stereotype characters in this book. It was a pretty impressive work and it was hard to believe that it was Karen McManus debut novel. I'll definitely look forward to more books from her in the future.
The story centers around five high school students/stereotypes Bronwyn(Nerd), Nate(criminal), Addy(princess), Cooper(Jock) and Simon(The Outcast). Bronwyn is a smart/rich Ivy League girl who is looking forward to her future studies in Yale.  Nate is a handsome bad boy with a criminal record and currently on probation for dealing drugs. Copper is the star Athlete of the school with great future ahead. Addy is a beauty and homecoming princess with a perfect boyfriend. Simon is an outcast of the school and also creator of Bayview High's notorious gossip app. He posts everyone's secrets in his app for entertainment. One day, five of them ends up in detention but only four of them comes out alive. Due to some accident, Simon ends up dead but after some investigation it was revealed that his death wasn't an accident. The remaining four of them becomes the prime suspects because they all have one thing in common, a dark secret that could destroy their future and Somehow Simon already got a hold of them and he has already planned to post them in his app. These four had great reason for wanting him dead, So, Who was the real killer in these four or did they planned it together? or they're just the scapegoats for the murder while the real killer still out there? Read this book to find out!
I enjoyed every character in this book!  Bronwyn, Nate, Addy, and Cooper are interesting characters even though they're cliched stereotypes. They're all multilayered, well built and well developed. My favorite was Nate and Cooper. They're definitely the strongest characters in this book. At the beginning, they all seem like the typical stereotype characters but as the story progressed, we get to know more about them and that's when I started to care for them. After Simon's death, their life is never the same and they become kinda outcasts in their own school and I liked how they worked together as a group to help each other. I don't know who to root for because I wanted everyone to be cleared of the murder because I liked them all. There is also some romance in the book which I absolutely loved. It's a well written romance which didn't overshadowed the mystery in the plot. The secondary characters are pretty likable too. I loved Maeve, Eli, Ashton, and Kris!
The plot was amazing! It was well written and engaging. I was totally hooked to the story right from the very start. The pacing of the story was perfect. As the story slowly unfolds, It was very hard to guess who's the real killer. The plot twists were pretty good. They'll keep the readers suspenseful and keep them guessing until the end. I had some predictions but it became a bit hard when the author keeps on throwing suspicions on every character. After I'm halfway through the book, I finally guessed who actually killed Simon. It wasn't very hard, you just need to pay attention to every details. At the final reveal, I wasn't very much shocked but I did enjoyed how our characters finally puts everything together. Karen has a compelling writing style and I quite enjoyed the shifting POV's(first-person) between the four characters and being in their heads.
Overall, I loved it! It was a great read and an amazing YA debut! It was a perfect entertainer filled with mystery, drama, suspense, and light romance. I thoroughly enjoyed it and I can't wait to know what the author has in store for us next.
Recommend it?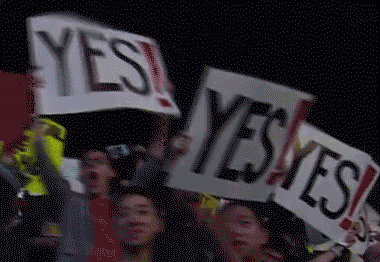 I highly recommend this book to all the readers who loves YA mysteries and thrillers!

MY RATING:
[4/5 Stars]
So, What do you think of this book? Have you read this yet? Do you want to read this book?
Please Feel Free To Comment Below. ❤
See You In The Next Post and Have a Great Day! 🙂