RELEASE DATE: November 07, 2017
AUTHOR: Mary Lindsey
GENRE: Young-Adult, Fantasy, Paranormal, Magic, Romance.
PUBLISHER: Entangled Teen
SUMMARY:
Rain Ryland has never belonged anywhere. He's used to people judging him for his rough background, his intimidating size, and now, his orphan status. He's always been on the outside, looking in, and he's fine with that. Until he moves to New Wurzburg and meets Friederike Burkhart.
Freddie isn't like normal teen girls, though. And someone wants her dead for it. Freddie warns he'd better stay far away if he wants to stay alive, but Rain's never been good at running from trouble. For the first time, Rain has something worth fighting for, worth living for. Worth dying for.
* Received an ARC from the publisher in exchange for an honest review. *
I was excited to read Haven because it's a dark YA fantasy with a paranormal twist and it's also sort of inspired from the beauty and the beast fairytale but it's definitely not its retelling. The refreshing part of this book was the beast character which was portrayed by a girl. It was pretty easy to guess what this book was really about only after finishing a few chapters, but the mystery in the plot will definitely give you some hard time. I actually didn't have high expectations on it before getting into it, but the plot turns out to be very entertaining and the main characters Rain and Freddie are really enjoyable. However, there are some parts in this book which I'm really not fan of especially the insta-love thing. So, I was little bit put off by this thing but I think other readers might enjoy it who don't mind insta-love. People who loved Black Bird Of the Gallows By Meg Kassel will definitely enjoy this book. 
Rain Ryland never belonged anywhere due to his rough background and intidimidating size. People always saw him like he was some kind of thug. His hard life has made him pretty tough and after his mother's death, Rain was given a chance to start a new life in New Würzburg where he meets the alluring Friederike Burkhart. Freddy is not like any girl he has met before and her uniqueness makes him even more interested in her. As Rain tries to get close to her, Freddy always warns him to stay away from her. One day, when Rain and Freddy meets in an awkward situation, his curiosity turns into more questions that could kill him. Eventually, Rain learns the shocking secret that she's been hiding and soon he was thrust into a supernatural world that he wasn't aware of. New Wurzburg is filled with so many secrets and Rain gets tangled into a situation that he can't escape from. When he learns that Freddie's life is in danger, he promises her that he will protect her and he wouldn't mind dying for her.
The two main characters Rain and Freddie are pretty complex who has their own baggage to deal with. Freddie is a feisty, daring, strong, and stubborn character. Her father's death has deeply impacted her life. She has some insecurities but she never let anyone look down upon her and she would never back down without a fight. I really liked Rain! I expected him to be a bit dark with some jerk-ish attitude but he totally surprised me. Despite his troublesome juvenile past, he really seemed like a good-hearted guy who's gone through a lot of hard times and he just wanted to belong somewhere. In the face of danger or trouble he always stood strong and brave, and he would do anything to save his loved ones. The romance between Freddie and Rain was scorching hot. To be honest, their romance seemed a bit clichéd for me especially with the way they quickly developed feelings for each other. Insta-love is really not my favorite part but I'm sure many readers would enjoy it. From the secondary characters, I liked Freddie's Aunt Ruby, Grant and Petra.  
The plot was very entertaining! It's a mix of romance and mystery. The first half was slow paced and it was was mostly focused on the romance which totally gave me twilight vibes but the second half was fast paced filled with suspense and mystery. Even though the romance felt a bit cliché to me, I really enjoyed the mystery in the plot which managed to hold my attention until the last page. The surprising twists in the plot made the story even more interesting to read. The ending twist didn't came as a huge surprise for me because I already suspected it, but I wasn't very sure. Nonetheless, it was really a well written plot which kept me guessing until the end. The writing style of the author was pretty good and easy to understand. The whole book was told from Rain's POV. I usually don't prefer male POV books but I really enjoyed reading this book from Rain's perspective. As for the other aspects, I liked the setting, and all the supernatural elements. 
Overall, I really liked it! Despite flaws, this will definitely make a good YA paranormal read filled with romance, drama, mystery, and magic. For now, it's a stand-alone but I hope we have another book with Petra or maybe Grant as a main lead.
Recommend it?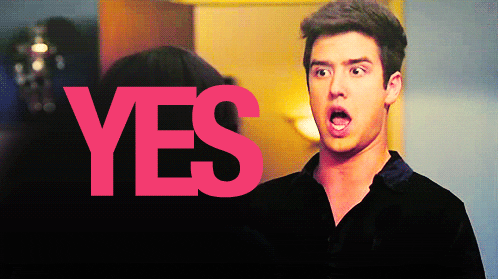 I would definitely recommend this book to all the YA paranormal lovers. Although this wasn't my favorite, I enjoyed the overall story and I'm certain many readers would love devouring it.
So, What do you think of this book? Have you read this yet? Do you want to read it?
Please Feel Free To Comment Below. ❤
See You In The Next Post and Have a Great Day! 🙂