RELEASE DATE: October 10, 2017
AUTHOR: Caitlin Sangster
GENRE: Young-Adult, Fantasy, Sci-Fi, Dystopia.
PUBLISHER: Simon Pulse
SUMMARY:
To escape execution for a crime she didn't commit, seventeen-year-old Sev is forced to run away from the only home she's ever known in this exciting start to a brand-new fantasy series from debut author Caitlin Sangster.
Sev has been tattooed with the White stars of a criminal since she was eight. That's the penalty for being the daughter of the woman who betrayed their entire nation.
Now her mother's body is displayed above Traitor's Arch, kept in a paralyzed half-sleep by the same plague that destroyed the rest of the world.
And as further punishment, Sev must do hard labor to prove that she's more valuable alive than dead.
When the government blames Sev for a horrific bombing, she must escape the city or face the chopping block. Unimaginable dangers lurk outside the city walls, and Sev's only hope of survival lies with the most unlikely person—Howl, the chairman's son. Though he promises to lead her to safety, Howl has secrets, and Sev can't help but wonder if he knows more about her past—and her mother's crimes—than he lets on.
But in a hostile world, trust is a luxury. Even when Sev's life and the lives of everyone she loves may hang in the balance.
Okay, I have mixed feelings about this book. I really liked the whole concept of the story and the setting, but there are few aspects in this book that made me not fully love it. The sleeping beauty fairytale element in a dystopian world seemed very refreshing and I really liked how the author also incorporated the elements of Chinese culture into it. The setting of this book is very unique but I can't say the same about the plot. There are so many clichéd parts in this book that you'll find in any typical dystopian books especially the revolution and government conspiracy part. I'm not saying it was a boring read because the story did held my attention through out and the last twenty percent is definitely the best part of the whole book. The characters, the setting and the plot are decent enough to enjoy but nothing amazing enough to blow your mind away.
Sev is a fourth level citizen, the lowest class in the city but everyone knows her face because she's the daughter of a traitor who turned against the city by helping the rebels. Because of her mother's action everyone pretty much loaths her presence. For betraying the city, her mother was injected with SS, a sleeping sickness which is currently plaguing their world. Her half sleeping paralyzed body was displayed above the traitors arch as a trophy and also as a warning to others who wants to turn against them. When a horrific bombing occurs in the city, everyone suspects it was Sev because she's the traitor's daughter. To escape from the crime she hasn't committed, she flees from the city with the help of a boy named Howl, an elite first class citizen and also the chairman's son. Howl promises her to lead her to safety but Sev doesn't understand why he wants to help her and it seems like he has his own secret agenda that he don't want to reveal until they reached their destination. When they finally reach outside the city walls, Sev learns that the city has been lying to them about so many things and finally when all the secrets and betrayals are revealed, she doesn't know whom to trust, but to save her loved ones, she has to take matters into her own hands.
Sev is a likable character but she's definitely not my favorite protagonist. Though I loved her strength and fierceness, I didn't like how she was so naive trusting others. Most of the time she doesn't do anything to find answers even though she felt unsafe with her surroundings. She just waited until everything fell into her lap. As the story progressed, it was pretty easy to guess that she was just following the special snowflake syndrome. Tai-ge is the city's general's son, and also best friend of Sev who has known her since she was young and he calls her Sevvy. He's really a sweet friend who really cares for Sev and they always enjoy playing weiqi board together. I actually liked this guy at the beginning but he soon lost all the brownie points when he acted a bit unfriendly towards her in public because of her mark which brands her as a criminal. Howl is a pretty interesting character who was mysterious, cocky and fun. He does have a charming personality and I can't blame Sev for falling for him. I was actually going to root for him but the ending kinda made everything pretty much upside down. There is not much romance in this book but there are some flirty scenes between Sev and Howl. From the start, It was easy to guess there's going to be some love triangle. After the stunning cliffhanger at the end, I would love to know how the drama unfolds in the next book. As for the secondary characters, I loved June! I actually liked her more than Sev and she's really a great addition to the plot and I hope we get to see more of her in the sequel.
The plot was decent enough to enjoy, It was interesting and not too much predictable. It began with a slow start (I hate slow starts) but eventually the pace picks up speed in the second half. At the beginning, I was a bit confused with the world and everything so it really took some time for me to get into it. The sleeping sickness is a very interesting part of the story. The SS makes the victims succumb to a deep sleep before they awaken with violent tendencies which can only be controlled through a drug called Mantis. The major twists in the plot are totally unpredictable and I loved the ending part where things took an interesting turn, and everything becomes Chaos. I liked the writing style which was easy to understand. For a debut author, Caitlin has pretty good writing skills. The story was told in Sev's first person POV but I might have enjoyed it more if it was told in multiple POV's. The world building was great but it needs more development. I liked how the author constructed this world and how the citizen's are divided by their class. This book was actually marketed as a fantasy novel but unfortunately, there are no fantasy elements in it. It is purely a sci-fi dystopian novel.
Overall, I liked it! It was an entertaining read filled with adventure, action, and political intrigue. Despite issues, I really liked the whole concept of the story and I'm very excited to know what happens next because of the shocking cliffhanger at the end.
Recommend it?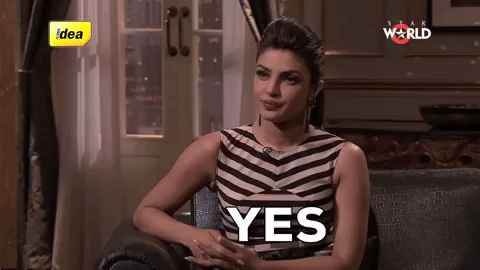 I would recommend this book to all the readers who loves to read YA dystopia. I advise you to not to put high expectations on it because this one has lots of clichés but it's still worth a read.
So, What do you think of this book? Have you read this yet? Do you want to read it?
Please Feel Free To Comment Below. ❤
See You In The Next Post and Have a Great Day! 🙂