RELEASE DATE: September 26, 2017
AUTHOR: Ryan Graudin
GENRE: Young-Adult, Sci-fi, Time-Travel, Fantasy, Adventure.
PUBLISHER: Little, Brown Books for Young Readers
SUMMARY:

Farway Gaius McCarthy was born outside of time. The son of a time traveler from 2354 AD and a gladiator living in ancient Rome, Far's very existence defies the laws of nature. All he's ever wanted was to explore history for himself, but after failing his entrance exam into the government program, Far will have to settle for a position on the black market-captaining a time-traveling crew to steal valuables from the past.
During a routine heist on the sinking Titanic, Far meets a mysterious girl named Eliot who always seems to be one step ahead of him.
Eliot has secrets-big ones-that will affect Far's life from beginning to end. Armed with the knowledge that history is not as steady as it seems, she will lead Far and his team on a race through time to set things right before the clock runs out.
I was quite excited to read Invictus after finishing Wolf By Wolf duology which I really loved. I have super high expectations on this book but sadly, I was left little bit disappointed even though I enjoyed it. It was missing all the intensity and magic I found in Wolf By Wolf duology. I wasn't able to connect with the characters and the plot failed to excite me much even though it was an interesting story. Honestly, I was really expecting something that will blow my mind away. The pacing was pretty slow in the first half and nothing exciting happens until you get into the second half of the book. I've seen so many people has loved this book so maybe the issues could be my own.
Faraway Gaius McGarthy is a seventeen year old boy who is born outside of time which defies laws of nature. He is the son of a famous time travelling recorder and a gladiator in ancient Rome. Since young, he always wanted to become a time traveler and explore history. He also want to find his mother who has gone missing during a recording mission when he was only seven years old. When he gets failed in his entrance exam, Far can't believe that he missed his chance but when someone powerful from the black market approaches him with a deal, he can't resist it. Now he's a captain of Invictus with a loyal crew alongside him and he just needs to steal artifacts from the history which is totally against the government rules. During their mission in titanic, he meets a mysterious girl named Elliot who's an extra passenger in the ship and also another time traveler like them. When they tried to search info on her, they can't seem to find anything about her in their database which makes Far and everyone pretty curious about her. She's a girl who harbors many secrets and she becomes a new crew member of Invictus even though they really don't trust her. Elliot's focus was always set on Far and her secrets will turn his world pretty much upside down.
The characters in this book are good but sadly, I couldn't connect with any of them. The only characters that I loved in this book are Elliot and Far. The secondary characters like priya, Imogen and Gram are pretty fun characters too but to be honest they didn't intrigue me much. Faraway was a fun, arrogant, and a egoistical character but he really cares for his crew who're like a family to him. Elliot was totally mysterious from the start and she's definitely my favorite character in the entire plot. I really enjoyed her character identity revelation as the story slowly progressed. I was pretty surprised when she finally reveals all her secrets and also her real identity which was totally unpredictable. As for the other characters, I liked Imogen's different hair color routines and also her ship's funny log entries. She's faraway's cousin and I really liked the brother-sister relationship between her and Far. Gram is a smart geek and a champion of Tetris but he's a major awkward when it comes to romantic relationships. Imogen has a secret crush on him and everyone can pretty much see it except for Gram, who's totally unaware of it. Priya is a calm girl with a very sweet personality. She's a medic who also makes great tea and she loves Far. The romantic relationship between Priya and Far was poorly developed and I didn't feel any chemistry between them. So, I really wasn't interested in their drama. I loved Saffron, the cute red Panda. He's a mini trouble maker and totally adorable.
The plot was good but It didn't thrilled me as much as I thought It would. The story began with a great start and I was quite enjoying it so far but it became less interesting when the Invictus crew goes to L.A. At L.A, they have some fun teen time like dancing, playing poker, talking about crushes, and drinking. I think I might enjoy these parts in contemporary books but in this book they just seemed draggy to me. Nothing exciting happens until you get to the second half. The real action starts in the second half which is filled with lots of twists. The author's writing style was pretty addictive, as always. The whole book was told in third person multiple POV's but I mostly enjoyed Elliot's and Faraway's POV's. The world building was amazing and the author described everything with a great detail. I loved the time travelling aspect but It did took some time for me to understand it. There are also some other sci-fi elements in this book but to avoid minor spoilers I'm not going to say anything about it.
Overall, I liked this book but I didn't loved it! I might've given it a four star if I hadn't put such high expectations on it. Nonetheless, I'll definitely look forward to Ryan's next work.
Recommend it?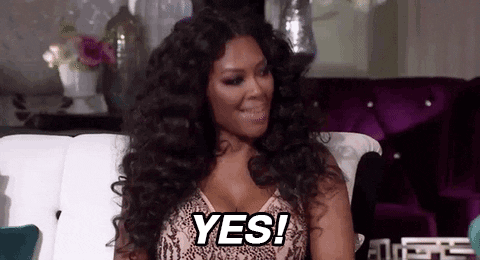 Despite my issues, I would definitely recommend it to everyone. It's really not a bad read and I've seen so many readers has absolutely fell in love with this book, so do give it a shot if you want to maybe you'll enjoy it more than I did.
So, What do you think of this book? Have you read this yet? Do you want to read it?
Please Feel Free To Comment Below. ❤
See You In The Next Post and Have a Great Day! 🙂