RELEASE DATE: September 12, 2017
AUTHOR: Elly Blake
GENRE: Young-Adult, Fantasy, Adventure, Magic.
PUBLISHER: Little, Brown Books for Young Readers
SUMMARY:
Against all odds, Ruby has defeated the villainous Frost King and melted his powerful throne. But the bloodthirsty Minax that was trapped inside is now haunting her kingdom and everyone she loves. The answers to its demise may lie to the south in Sudesia, the land of the Firebloods, and a country that holds the secrets to Ruby's powers and past….
Despite warnings from her beloved Arcus, Ruby accompanies a roguish Fireblood named Kai to Sudesia, where she must master her control of fire in a series of trials to gain the trust of the suspicious Fireblood queen. Only then can she hope to access the knowledge that could defeat the rampaging Minax–which grows closer every moment. 
But as sparks fly in her moments alone with Kai, how can Ruby decide whom to trust? The fate of both kingdoms is now in her hands.
Fireblood is really a great sequel to the frostblood and I really enjoyed it, despite not liking the cliches in it. I've seen mixed reviews of this book which made me a bit hesitant to pick it up but I'm glad that it turned out to be a good read. I loved the plot, the characters,  the magic, and the world building. I felt pretty good getting back into this world and meeting Arcus and Ruby once again. We also have a new character named Kai, a roguish fireblood who brings some drama to the plot. From the synopsis, it was easy to guess there's going to be some triangle in this book which made me even more interested to pick this up ASAP. 
Ruby has finally defeated the frost King Rasmus of Tempesia by destroying his Frost Throne which trapped the evil Minax. After melting the frost throne with her fireblood, the Minax which was trapped inside it has finally become free but before leaving, she left a heart shaped mark on Ruby's face which makes her the true vessel and it promised to come back for her when she was filled with despair. Even after defeating the frost king and saving their kingdom, the frost bloods still don't trust Ruby. Prince Arcus has become the new king of Tempesia after his brother's death, but the people can't easily forget his brother's cruel reign especially the fire-bloods.
When the Minax starts to make chaos around the kingdom, Ruby feels that she had to destroy the Minax before it gets too late but the knowledge of destroying a Minax can be found only at Sudesia, her mother's homeland. To save Arcus and his kingdom from this new threat, she needs to leave him and travel  to Sudesia against his wishes. With the help of a fireblood named Kai, Ruby goes to Sudesia where she needs to earn the trust of the Fireblood Queen by becoming a master fireblood but first she needs to pass all the trials which are so much harder than she had thought. She enjoys the company of Kai and everytime she's alone with him sparks fly between them but she can't seem to forget the one she had left in Tampesia. During her search for the answers some dark secrets are revealed which changes her whole world. 
Ruby isn't my favorite protagonist but I still loved her character in this book. She has always suppressed her powers to hide  from the frostbloods but in the end her fireblood power is the only thing that saved the whole kingdom of Tempesia. Winning the king's arena and later destroying the frost throne has made her pretty famous in all the kingdoms. In this sequel, We get to see her grow more strong as she gains control over her fireblood powers.   The only thing that I didn't liked about her was her attraction to Kai because I'm totally Team Arcus. Arcus was still broody, cold and complex but he's still my favorite character in this series.  He has grown more matured after ascending the throne and shouldering new responsibilities. He wants to brings peace between all the kingdoms by having a peace treaty signed by all the dignitaries but unfortunately, not everyone believes a young king or his treaty. Kai is a fun and flirty character who deals with his own problems and he wants to become a master fire-blood. I quite enjoyed the friendly relationship between Kai and Ruby but sadly, I can't ship them.  I loved the romance between Arcus and Ruby. They both have a electrifying chemistry and I ship them pretty hard. I almost forgot to mention Brother Thistle. He's a pretty nice character. He didn't played much part in this book but I'm glad to see him again.  
I loved the plot and the character development! The story was engaging and interesting enough to keep your attention throughout. It has a slow start but the pacing does improve as the story progresses further and it becomes a fast paced read. I didn't minded the cliched parts, the triangle and also the few predictable twists because the story was totally entertaining. The major twist at the end really shocked me, I seriously didn't see that coming. It changes everything and I really can't wait to know what happens next. The author's writing style was simply superb. The entire book was told from Ruby's POV and I quite enjoyed her perspective but I really hoped we're going to have Arcus's pov too. The world building was amazing! We finally get a clear picture of this world, the magic and the myths. I loved the kingdom of Sudesia and their fireblood magic. I really can't wait to explore more of this world.
Overall, I loved it! Besides defeating the evil frost Minax, this sequel is also about Ruby finding herself and where she belongs.  Despite its pros and cons, I immensely enjoyed this book and I'll definitely look forward to the next one. 
Recommend it?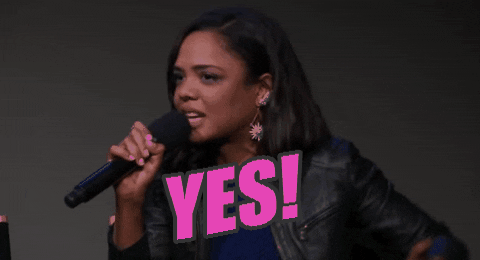 I highly recommend this series to everyone who loves YA fantasy filled with magic, adventure, and a dash of romance.
So, What do you think of this book? Have you read this yet? Do you want to read it?
Please Feel Free To Comment Below. ❤
See You In The Next Post and Have a Great Day! 🙂