RELEASE DATE: June 13th 2017
AUTHOR: Victoria Schwab
GENRE: Young-Adult, Dystopia, fantasy, Paranormal, Horror.
PUBLISHER: Greenwillow Books
SUMMARY: Kate Harker is a girl who isn't afraid of the dark. She's a girl who hunts monsters. And she's good at it. August Flynn is a monster who can never be human. No matter how much he once yearned for it. He has a part to play. And he will play it, no matter the cost.
Nearly six months after Kate and August were first thrown together, the war between the monsters and the humans is a terrifying reality. In Verity, August has become the leader he never wished to be, and in Prosperity, Kate has become the ruthless hunter she knew she could be. When a new monster emerges from the shadows—one who feeds on chaos and brings out its victim's inner demons—it lures Kate home, where she finds more than she bargained for. She'll face a monster she thought she killed, a boy she thought she knew, and a demon all her own.
"There were two kinds of monsters, the kind that hunted the streets and the kind that lived in your head. She could fight the first, but the second was more dangerous. It was always, always, always a step ahead."
Monsters Of Verity is my first series by V. E. Schwab. I enjoyed the first book Savage Song but sadly, It hasn't met my expectations. However, I still wanted to give the finale a chance because I liked the characters and the ending of the first book intrigued me enough to check out the next book. Our Dark Duet turned out to be a great conclusion to this Duology. Even though the ending left me a little sad, I think it was a perfect ending to the story. It was even better than the first one and I absolutely loved it. The main characters are totally amazing in this book and I liked the gripping plot which held my attention through out.  
The book picks up six months after the events of Savage Song. Kate Harker is living a new life in Prosperity by hiding her real identity and hunting monsters in the night. August Flynn has succumbed to the darkness and finally embraced his destiny to help his people in Verity. He is the new captain of FTF and helps getting rid of Sinners.  When a new monster emerges in Prosperity it brings chaos everywhere by making people turning against each other and when it goes to Verity, Kate has no choice but to go back to her home town in order kill that thing before it's too late. After arriving at Verity, she's surprised to find that the monster she thought she has killed is still alive and a monster of her own alongside him. Now Kate and August has to team up together to kill not only their old enemy but also the new dangerous threat that is wreaking havoc everywhere.
I loved Kate and August! I absolutely enjoyed their character development through out. They're really good in this book and their flaws makes them so real! Kate is totally kickass! I love her snarkiness along with her great personality. She is strong yet Vulnerable but she never gives up hope and fights till the end. August is a pretty complex character. He's not the same sweet boy in the first book who yearned to become a human and lead a normal life. He has matured so much since the first book and finally became the leader his people wanted him to be. I enjoyed the relationship between Kate and August. Sadly, there is not much romance in this book because it's not the major aspect of this book but I still enjoyed their every interaction and how they connect with each other. As for the other characters, I liked Kate's new friends in prosperity. It's too bad they didn't get major parts in this book. If you've read the first book then you already know Sloan is still alive. That guy is freaky as hell and definitely gives the dark villainy vibes. Soro Flynn, August's brother who is also a Sunai monster like him really intrigued me even though he seemed rude in the beginning. I wouldn't mind a spin-off with him as the main lead. I also liked Ilsa Flynn. She's such a sweet character and I'm glad she's not dead. 
The plot was exciting and gripping making you want to find out what would happen next. I was totally hooked to the story right from the first page and with each chapter it becomes even more interesting. The story is more action packed, more darker and more emotional than the first book. It  is a fast paced plot however, I still found some parts a bit slow. Victoria's writing style is pretty amazing! It's one of the best aspects of this book and I enjoyed how she described everything so vividly. I liked the POV shift between multiple characters which brought more excitement and depth to the story. The world building is great and also the monsters aspect in this book which makes it a unique read. I'm glad that we finally get to have a glimpse on Prosperity and how it looks totally opposite to Verity, a place filled with monsters. 
Overall, I loved it! The book finally concludes with a sad and emotional ending which left me surprised and heartbroken. Nevertheless, it was a good ending for a finale. Now I'm so ready to devour the ADSOM series. I've been hearing lots of praises for this series and I can't wait to check it out for myself.   
Recommend it?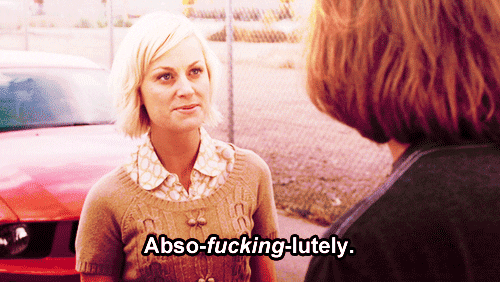 The monsters of Verity mainly deals with a fight between Good and evil, Light and Dark. I highly recommend this duology to everyone who loves to read Dark YA fantasy set in a dystopian world with paranormal elements.
So, What do you think of this book? Have you read this yet? Do you like to read this book?
Please Feel Free To Comment Below. ❤
See You In The Next Post and Have a Great Day! 🙂