RELEASE DATE: June 19th 2017
AUTHOR: J.M. Miller
GENRE: Young-Adult, fantasy, Magic.
SUMMARY: Nineteen years ago, on the island kingdom of Garlin, a girl was born. With charred skin as rough as rock, Vala was instantly feared. For how could one be scorched by magic when it had perished ages before?
Recognizing an asset, the royal family welcomed her on their Guard. Her detail: the prince.
To watch. To protect. She has grown with him, lives her life for him.
When the high kingdom's princess comes to assess the prince, assassins of rival courtiers come to claim his life. One nearly succeeds in his mission. But with shadowy movements and charred skin like her own, Vala knows he is not like the rest.
As threats to the prince continue and questions about Vala's life begin to rise, she faces a fear worse than fire or water, worse even than losing him. She fears finding out who she truly is.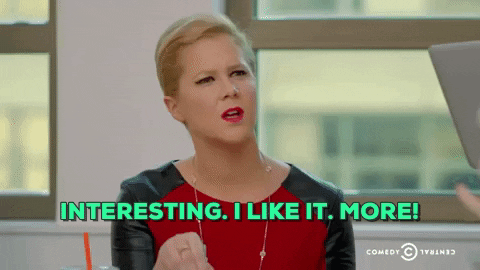 Fallen Flame is a unique fantasy read! I really didn't have high expectations on it but Its   premise really intrigued me and being a huge fantasy reader, I can't help myself from picking it up.  It's my first book from the author and I enjoyed reading it because it was not only unique but also pretty interesting to read.  This book is a good start for a new fantasy series.  Despite few flaws, I really liked it. It has interesting characters, good plot and  a decent world building.
The story is set in a fictional place called Island Kingdom of Garlin. Nineteen Year Old Vala  is born with a charred grey molten skin which made her an anomaly and feared by everyone in the kingdom. Her skin is a burning lava which makes her pretty deadly. Her ability makes her an asset to the kingdom so the queen of Garlin appoints her as a personal guard to prince Caulden. They both grew up together and eventually formed a deep bond. When a queen and princess from a high kingdom of Islain arrives to form a alliance between them by a marriage,  assassination attempts were made on prince Caulden and one of them nearly succeeds but when Vala confronts the assassin, she's pretty much shocked to find that he looks just like her with charred grey skin. Vala always been loyal to the Kingdom of Garlin and never curious about her birth  but after meeting the assassin Xavyn, she wants to know more about her birth and where she came from. She later learns that the queen of Islain seems to have an hidden agenda and the alliance is only a facade.
Though I enjoyed every character in this book, I felt some of them lacking depth. I really liked Vala! She's totally a refreshing main character I really enjoyed. She's a strong female protagonist who is very loyal, brave and tough. She always stood strong even though she is vulnerable inside and never let her physical appearance weaken her. The way the author described her, she really looks terrifying. I always felt bad during her cleansing bath sessions which always makes her hurt as hell. Xavyn is mysterious and intriguing character. He is a good male lead and I'd love to know more about him. I enjoyed the growing relationship between him and Vala. The romance is not the major aspect of this book but It's a great addition to the plot. I loved every interaction between them and how they slowly grew to trust each other. Prince Caulden didn't impressed me much.  He seemed like a weak character and I was very disappointed with him at the ending which made me hate him. I liked Vala's adopted sister Haidee. She's a very loyal person and the only person who deeply cares for her well being.
The plot is very interesting but still I found some parts predictable. Even though the pacing is slow it haven't hindered my enjoyment. The twists in the plot and the mystery surrounding Vala's birth is what made the story even more interesting. My only issue with the plot is the ending which felt a bit rushed. I loved the action in this book and I hope there is more of it in the next book. The author has a great writing style. The entire story is told from Vala's POV but It would've been great if it was told in multiple pov's because I really wanted to see the story from multiple perspectives. I liked the world building and the unique magical system. I'm glad the author provided a map which helped me better understand this world. The first book is set on Island of Garlin and I can't wait to explore more of this world. I hope we get to explore the fae kingdoms in the sequel.
Overall, I liked it! Even though it isn't a mind blowing fantasy read, I enjoyed reading it. The book finally concludes with no cliffhanger but I'm very eager to know what happens next so I'll definitely look forward to the next book.
Do I Recommend it?

I highly recommend this book to everyone who loves to read YA fantasy with a dash of romance. If you're looking for something new then definitely give this a shot! 🙂
So, What do you think of this book? Have you read this yet? Do you like to read this book?
Please Feel Free To Comment Below. ❤
See You In The Next Post and Have a Great Day! 🙂