Hi guys! It's been a long time since I've done a book tag, so today I decided to do "This is My Genre, Tell Me Yous Tag". I would like to thank the wonderful blogger  Sophie@Blame Chocolate for tagging me! So without further ado, let's go straight into it.
---
The Rules:
Credit  Drew @ TheTattooedBookGeek as the creator of the tag, either use the created tag name graphic or create your own and link back to my blog.
Answer the questions.
Tag as many people as you want.
---
What is your favourite genre?
I'm a huge fantasy fan and I never get tired of reading books from this genre because they always bring something new.
Who is your favourite author from that genre?
Well, I have lots of favorite authors to name and I really can't pick one but currently I'm enjoying reading books from these three authors.
Julie Kagawa, author of The Iron Fey Series
Leigh Bardugo, author of The Grisha Trilogy
Sarah J. Mass, author of Throne Of Glass Series

What is it about the genre that keeps pulling you back?
Fantasy is a fictional world where every impossible things can become possible. The best things that I love about this genre are
Beautiful world building
Learning new cultures and politics
kickass heroine's/hero's.
Adventurous Journey and Action
Magic
Fantastical creatures like dragons, vampires, fae etc.
fighting evil villains
What is the book that started your love for your favorite genre?
My reading journey began with the paranormal books and my love for fantasy genre is actually started with fae novels and fairy tale retellings. Once I had a taste of fantasy books, I started to explore more books and just like that I got totally addicted to it. I always enjoy reading books from this genre and they also helps me get out of a reading slump.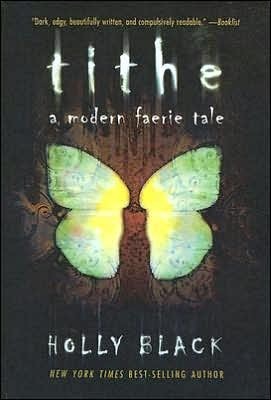 If you had to recommend at least one book from you favorite genre to a non-reader/someone looking to start that genre, what book would you choose and why?
If you're looking for a high fantasy then I would recommend The Final Empire By Brandon Sanderson because it's totally epic and one of my favorite fantasy reads.
OR
If you're looking for something light then I would recommend Paladin By Sally Slater. I absolutely enjoyed reading this book and I'm looking forward to it's sequel.
THE FINAL EMPIRE BY BRANDON SANDERSON

BLURB: In a world where ash falls from the sky, and mist dominates the night, an evil cloaks the land and stifles all life. The future of the empire rests on the shoulders of a troublemaker and his young apprentice. Together, can they fill the world with colour once more?
In Brandon Sanderson's intriguing tale of love, loss, despair and hope, a new kind of magic enters the stage— Allomancy, a magic of the metals.
PALADIN BY SALLY SLATER
 BLURB: Brash, cocky, and unbeatable with a sword (well, almost), Sam of Haywood is the most promising Paladin trainee in the kingdom of Thule… and knows it. The only problem is that Sam is really Lady Samantha, daughter of the seventeenth Duke of Haywood, and if her father has his way, she'll be marrying a Paladin, not becoming one.
But Sam has never held much interest in playing damsel-in-distress, and so she rescues herself from a lifetime of boredom and matrimonial drudgery. Disguised as a boy, Sam leaves home behind to fight demons-—the most dangerous monsters in Thule—-alongside the kingdom's elite warriors. Pity that Tristan Lyons, the Paladin assigned to train her, is none other than the hero of her childhood. He hasn't recognized her–yet–but if he does, he'll take away her sword and send her packing.
Sam is not the only trainee hiding secrets: Braeden is a half-demon with a dark past that might be unforgivable. Whether he can be trusted is anyone's guess, including his.
As demons wreak havoc across the land, rebellion stirs in the West, led by a rival faction of warriors.
A war between men is coming, and Sam must pick a side. Will saving the kingdom cost her life–or just her heart?
Why do you read?
I usually read for fun and entertainment but sometimes I read for escapism. I love getting lost in the fictional world where It feels like you're there, seeing and feeling and doing everything.
---
I TAG
Analee @Book Snacks
Anna @My Bookish Dream
Annike & Zoe @Twin Tales
A Book A Thought
Calliope @The Book Goddess
Cristina @My Tiny Obsessions
Kayla @Kdrewkthebookworm
Keeana @Kee The Reader
Megan @Bookslayer Reads
Poulami @Daydreaming Books
Rattle The Stars
Tiana @The Book Raven

---
Hope you guys have fun doing this tag!
There's no pressure, feel free to disregard it if you're not interested in doing this tag.
Until next time, have a great day! 🙂