Hello there! Welcome back to another Sunday Book Recommendations which is the new weekly meme hosted by me. I created this meme so I could recommend you guys some interesting books which I think are worth reading. This meme includes recommending a book from three different genres. If you want to do this meme have fun with it, but don't forget to link back to the host. 🙂
Note: You can change the genres every week.
---
YA PARANORMAL
BLOOD WILL TELL BY SAMANTHA YOUNG
[WARRIORS OF ANKH TRILOGY]
" Blood will tell is a fascinating book and I thoroughly enjoyed it. I liked all the characters in the plot especially the MC Eden who is totally kickass. This book is a perfect mix of action, intrigue and hot romance. "

 BLURB: What would you do if you were born to be a predator? Would you fight your natural instincts or give in to your nature?
Eden is a soul eater closing in on her Awakening. Her family has convinced her that soon she will have to take a life in order to save her own. It's a decision Eden doesn't want to deal with even as her hunger for souls grows stronger every day.
To complicate her impossible position, new guy in school Noah Valois' determination to befriend her puts Eden in touch with a humanity she's never known. Addicted to his company, his friendship and affection, she becomes more and more terrified that giving into her hunger will mean losing him forever…
… But when she discovers that Noah is not what he seems, his betrayal forces her to face two choices. One will offer her revenge and the destruction of a boy she loved. The other may offer her a life of eternal redemption…
---
YA FANTASY
DREAM A LITTLE DREAM BY KERSTIN GIER
[SILBER TRILOGY]
" This book was very intriguing and unique. The dream world that the author created is very fascinating. I really liked the female protagonist who is humorous and snarky as hell. It is a great fantasy read filled with mystery, humor and light romance and highly recommended "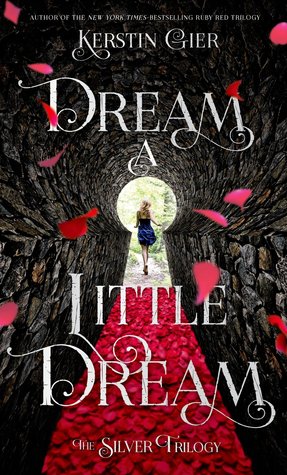 BLURB: Mysterious doors with lizard-head knobs. Talking stone statues. A crazy girl with a hatchet. Yes, Liv's dreams have been pretty weird lately. Especially the one where she's in a graveyard at night, watching four boys conduct dark magic rituals.
The strangest part is that Liv recognizes the boys in her dream. They're classmates from her new school in London, the school where she's starting over because her mom has moved them to a new country (again). But what's really scaring Liv is that the dream boys seem to know things about her in real life, things they couldn't possibly know–unless they actually are in her dreams? Luckily, Liv never could resist a good mystery, and all four of those boys are pretty cute….
---
NA CONTEMPORARY
SUMMER SKY BY LISA SWALLOW
"
This book is a roller coaster ride of emotions! I really liked the MC's in the plot.  Sky is quite fun and sassy character that you can't help liking her.  I enjoyed the romantic relationship between Sky and Dylan. Overall, Summer sky is a nice contemporary read which is fun, sweet and sexy.
"
 BLURB: Sky changed her life for a man once, and she has no intention of doing it again – even if he is a six foot, tattooed rock god who makes a mean bacon sandwich.
Sky Davis is fed up of boyfriend Grant taking her for granted and when she comes home to find him wearing a girl, Sky suspects the relationship is over. She takes an unscheduled holiday and leaves the life (and guy) she hates behind.
Rock star Dylan Morgan is struggling with fame and infamy, sick of his life being controlled by other people. Dylan cuts his hair and walks away from his role as lead singer of Blue Phoenix, leaving chaos and speculation behind.
Outside the English seaside town of Broadbeach their cars and worlds collide.
Sky decides Dylan is an arrogant guy with too many tattoos, and Dylan is amused by the smart-mouthed girl with no idea who he is. Dylan and Sky soon discover they've travelled to Broadbeach for the same reason – to escape from reality back to a place with happy childhood memories.
Losing themselves in a world where they know nothing about each other, Sky and Dylan begin a holiday romance that soon heats up their rainy English summer.
Fantasies can't last forever and when reality crashes the party, Sky isn't sure she wants to be more than his 'summer Sky'.
Returning to the real world and public scrutiny isn't their only problem. Blue Phoenix lead guitar player, Jem Jones, has a reason for wanting Sky out of Dylan's life, and is determined to come between them. Some things won't stay hidden, even when they're paid to 'go away'.
Summer Sky is a romance where occasionally more than the bacon sizzles. This is the first in the new 'Blue Phoenix' series of contemporary rock star romances.
---
Well, that's it for this week. 😀
Feel free to comment below and if you want me to recommend books from any particular genre let me know. ❤
See you next week with new recommendations!  🙂
Follow my blog with Bloglovin
Have a Great Day!