Hi there! I know I'm kinda little bit late in doing this but still I think it's not too late yet. This survey was hosted by Jamie from The Perpetual Page-Turner  and this is my first year doing this, so without further ado…
---

Number Of Books Read:
160 Books
Number of Re-Reads:
I haven't Re-read any book because I don't have time to re-read when there's still so many books in my TBR list.
Genre I Read The Most From:
Young-Adult/Fantasy

1. Best Book You Read In 2015?

The Final Empire By Brandon Sanderson is an epic fantasy read with wonderful characters and great plot.
2. Book You Were Excited About & Thought You Were Going To Love More But Didn't?
No Where But Here By Katie McGarry. I was so excited to read this book and had high expectations but it turned out to be a disappointment.
3. Most surprising (in a good way or bad way) book you read?  
Paladin By Sally Slater is a surprising read in a good way and I loved everything in it. I didn't expected to enjoy it as much as I did.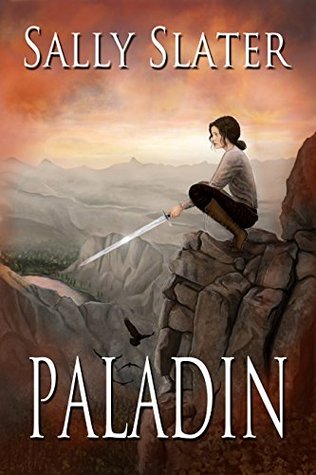 4. Book You "Pushed" The Most People To Read (And They Did)?

I've pushed some people to read All I've Never Wanted By Anna Huang and some of them did read it and loved it.
5. Best series you started in 2015? Best Sequel of 2015? Best Series Ender of 2015?
Best Series You Started In 2015: An Ember In The Ashes
Best Sequel Of 2015: The Revolution Of Ivy
Best Series Ender Of 2015: Crossed By Eliza Crewe
6. Favorite new author you discovered in 2015?
Renee Ahdieh for The Wrath And The Dawn
Sabaa Tahir for An Ember In the Ashes
Brandon Sanderson for The Final Empire
7. Best book from a genre you don't typically read/was out of your comfort zone?

I don't read much thrillers but I enjoyed reading Ruthless by Carolyn Lee Adams. The plot was so interesting that will keep you on the edge of your seat until the end.
8. Most action-packed/thrilling/unputdownable book of the year? 
Six Of Crows by Leigh Bardugo is one of my best reads of the year. It has exciting plot with interesting characters that you can't help liking them.
9. Book You Read In 2015 That You Are Most Likely To Re-Read Next Year?
I might re-read Ignite By Sara B. Larson which is the second installment in the Defy Trilogy because it's been a year since I've read this book and I forgot some parts of this story so before reading the epic finale I might read this book to refresh everything.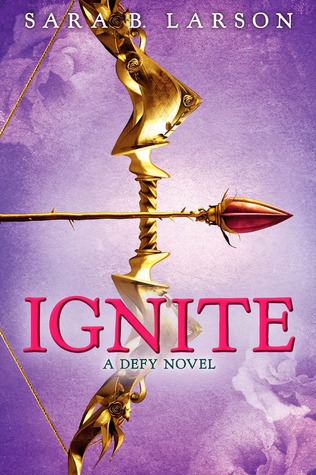 10. Favorite cover of a book you read in 2015? 
It's definitely the cover of A Court Of Thorns And Roses By Sarah J. Mass. The cover looks gorgeous and a must have in your shelf.
11. Most memorable character of 2015? 
I think Meda from Soul Eaters Trilogy is pretty memorable because she's totally kickass character and I loved her snarkiness.
12. Most beautifully written book read in 2015? 
The Wrath And The Dawn By Renee Ahdieh. It is a captivating story with beautiful writing and I quite enjoyed reading it.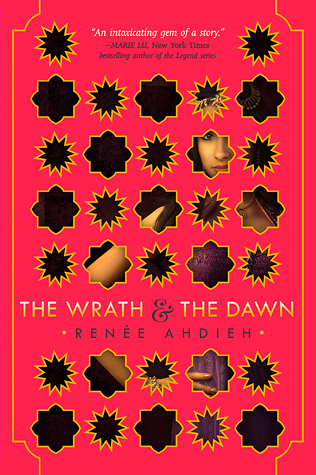 13. Most Thought-Provoking/Life-Changing Book of 2015? 
I don't read much thought provoking books but I think Interim By S.Walden can be considered one of them because it deals with the bullying in high school. It was quite suspenseful and thrilling read.
14. Book you can't believe you waited UNTIL 2015 to finally read? 
Eleanor and Park By Rainbow Rowell. It is the first book that I've read from Rainbow Rowell and I immensely enjoyed reading it.
15. Favorite Passage/Quote From A Book You Read In 2015?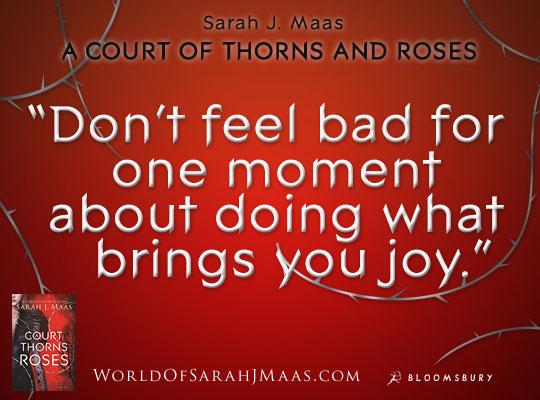 16. Shortest & Longest Book You Read In 2015 
Shortest Book: Tiger's Promise By Colleen Houck [60 pages]
Longest Book: The Bad Girl And The Good Guy By Karla Luna [724 Pages]
 17. Book That Shocked You The Most 
The Dead List By Jennifer L. Armentrout. It was a great YA thriller having many shocking twists in the plot.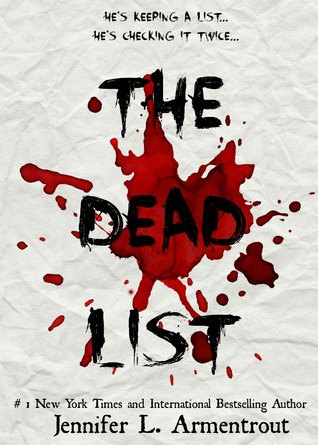 18. OTP OF THE YEAR (you will go down with this ship!) 
Khalid and Shahrzad from The Wrath And The Dawn By Renee Ahdieh
19. Favorite Non-Romantic Relationship Of The Year
Meda and Jo from the soul Eater's Trilogy. I loved the friendship between them and together they are great in kicking demons butts.
20. Favorite Book You Read in 2015 From An Author You've Read Previously 
It's definitely A Court Of Thorns and Roses By Sarah J. Mass. I totally adore this book! The characters and the plot of the book is fantastic and I can't wait to read the sequel.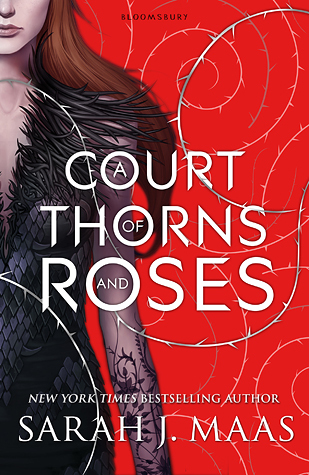 21. Best Book You Read In 2015 That You Read Based SOLELY On A Recommendation From Somebody Else/Peer Pressure
Everything, Everything By Nicola Yoon. It was both sweet and romantic read with adorable characters.
22. Newest fictional crush from a book you read in 2015?
TAMLIN from A court Of Thorns and Roses By Sarah J. Mass. He is actually a fae having  a captivating personality and definitely swoon worthy.
23. Best 2015 debut you read?
Air Awakens By Elisa Kova. I've picked this up solely because of the beautiful cover and it turned out be a great read.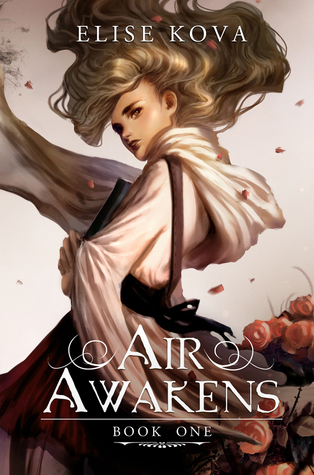 24. Best Worldbuilding/Most Vivid Setting You Read This Year?
I would choose Snow Like Ashes By Sara Raasch because the world building in it was quite amazing and I think its the best aspect of the book.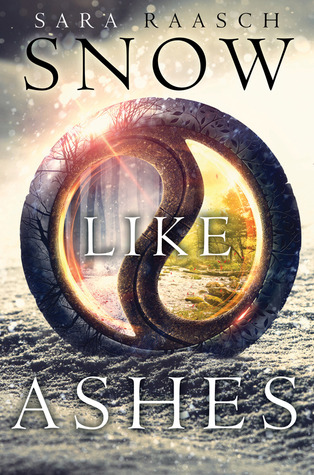 25. Book That Put A Smile On Your Face/Was The Most FUN To Read?
All I've Never Wanted By Ana Huang. This book was so much fun to read and totally hilarious.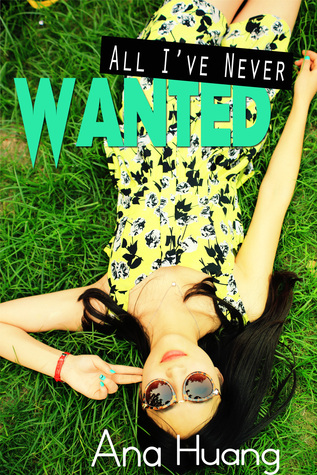 26. Book That Made You Cry Or Nearly Cry in 2015?
I don't really cry when reading books but A Different Blue By Amy Harmon has nearly made me cry . It was beautiful, heart-wrenching and romantic story that made me undergo so many emotions.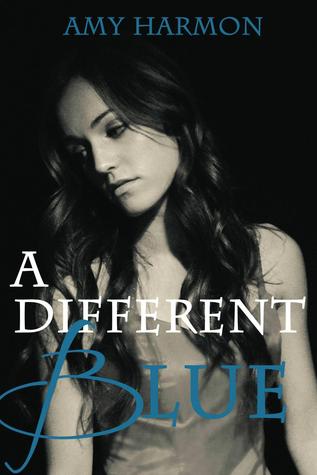 27. Hidden Gem Of The Year?
Nameless By Jennifer Jenkins. This book was fantastic! I just devoured this book and loved every moment in it. It is one of those books that'll definitely took you by surprise.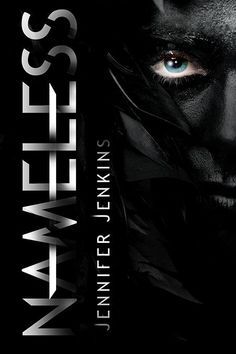 28. Book That Crushed Your Soul?
Fire Falling By Elise Kova has literally crushed my soul. The book has ended with a nightmarish and shocking cliffhanger that totally shattered me.
29. Most Unique Book You Read In 2015?
Dream A Little Dream By Kerstin Gier. It was really unique and intriguing. The dream world in it was a fabulous creation by the author and I pretty much enjoyed reading it.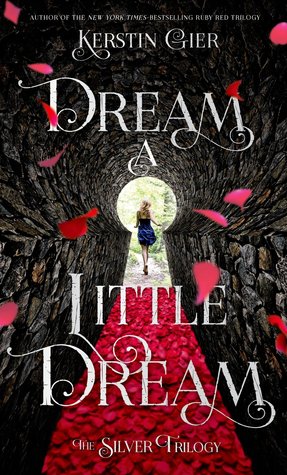 30. Book That Made You The Most Mad (doesn't necessarily mean you didn't like it)?
Rogue By Julie Kagawa. I don't hate this book but I was kinda mad with it because my ship didn't sailed in it.


1. New favorite book blog you discovered in 2015?
Every blog I follow are my favorites and here are my top three favorite bloggers.
Aentee@Read At Midnight
Josephine@Josie's Book Corner
Cristina @My Tiny Obsessions
2. Favorite review that you wrote in 2015? 
I loved writing a review for ACOTAR
3. Best discussion/non-review post you had on your blog?

I haven't posted any discussion posts yet but this year I'm thinking of doing them.
4. Best event that you participated in (author signings, festivals, virtual events, memes, etc.)?
I haven't had the chance to participate in any of the bookish events.
5. Best moment of bookish/blogging life in 2015?
The best moment of my blogging life is when my blog reached 100 followers and I was so happy with excitement. I'm quite thankful to all the bloggers who comments and likes my posts. So, thank you so much guys! 😀
6. Most challenging thing about blogging or your reading life this year?
Managing your time for both online life and offline life.
7. Most Popular Post This Year On Your Blog (whether it be by comments or views)?
All I've Never Wanted By Ana Huang
8. Post You Wished Got A Little More Love?
Well, I don't have any specific post but I would love to have more attention on my review posts.
9. Best bookish discover (book related sites, book stores, etc.)?
Can't think of any.
10. Did you complete any reading challenges or goals that you had set for yourself at the beginning of this year?

I had participated in 2015 Goodreads challenge with a goal set with 160 books and I'm glad that I've successfully completed it.

1. One Book You Didn't Get To In 2015 But Will Be Your Number 1 Priority in 2016?
Fractured Suns By Theresa Kay
2. Book You Are Most Anticipating For 2016 (non-debut)? 
I Can't wait to read these books
Reign Of Shadows By Sophie Jordan
Ruined By Tintera
A Court Of Mist And Fury By Sarah J.Mass
The Great Hunt By Wendy Higgins
3. 2016 Debut You Are Most Anticipating?
Assassin's Heart By Sarah Ahiers
Burning Glass By Kathryn Purdie
The Crown's Game By Evelyn Skye
4. Series Ending/A Sequel You Are Most Anticipating in 2016?
The Winner's Kiss By Marie Rutkoski
A Torch Against The Night By Sabaa Tahir
The Rose And The Dagger By Renee Ahdieh
A Court Of Mist And Fury By Sarah J. Mass
5. One Thing You Hope To Accomplish Or Do In Your Reading/Blogging Life In 2016?
Read/Review more books and try to be more active in the blog.
6. A 2016 Release You've Already Read & Recommend To Everyone:
Truthwitch By Susan Dennard is a freaking amazing book and I recommend everyone to read it.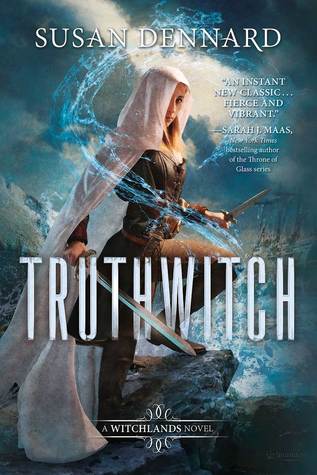 ---
Phew…So, that's it for this year guys! ❤
Please feel free to comment below. 🙂
Until Next time, Have a great day! 😀