RELEASE DATE: June 26th 2019
AUTHOR: K.J. Sutton
GENRE:    New-Adult, Fantasy, Fae, Romance.
PUBLISHER: Once Upon a Time Books, LLC
SUMMARY:
We were meant to be seductive. We were designed to lure humans in.
Fortuna Sworn is the last of her kind.
Her brother disappeared two years ago, leaving her with no family or species to speak of. She hides among humans, spending her days working at a bar and her nights searching for him. The bleak pattern goes on and on… until she catches the eye of a powerful faerie.
He makes no attempt to hide that he desires Fortuna. And in exchange for her, he offers something irresistible. So Fortuna reluctantly leaves her safe existence behind to step back into a world of creatures and power. 
It soon becomes clear that she may not have bargained with her heart, but her very life.
*eCopy Received From the Author In Exchange For An Honest review *
This was my second book by K.J. Sutton and I really enjoyed it. I'm a sucker for Fae novels especially dark and twisted ones, and this book was a delight to read. Trust me, it's not another version of The Cruel Prince, It's more darker than that. I loved the cover, and the synopsis was very much intriguing. The characters, the story-line, and the setting was great. All in All, I had a good time reading this book.
The story follows Forturna Sworn, the last of her Kind. She's been looking for her missing brother Damon who disappeared without trace two years ago. She works at a bar in the mornings, and at nights she searches for him. One day, a powerful faerie appears in front of her claiming he knows about her brother's whereabouts. He says that he'll get her to her brother in exchange for her help. Making deals with a faerie is a bad news, but Fortuna has no other choice but to agree with him. When Fortuna finally arrives to the unseelie Court, she finally realizes that she may have bargained with her life because everywhere's a threat but all fortuna wants is to find her brother as soon as possible and return back to her home. Too bad, the fae have other plans for her.
I quite enjoyed Fortuna Sworn! She's clever, brave, snarky, and a badass character. She stood strong and fought against the twisted fae who wanted to outsmart her. Her unique power makes her a terrifying opponent. Collith was very much an intriguing character. His dark and charming vibes makes him a total swoon worthy character but I think what appeals to me the most about him was his broody and mysterious personality. The romance was another thing I loved in this book. There's more than one suitor in this book and I liked all of them. And no it's not a reverse harem novel and there's no insta-love. The secondary characters made the story even more enjoyable especially Laurie and Oliver. To avoid spoiling things for you guys, I won't be saying anything about them.
The plot was engaging throughout filled with politics, power plays, and a dash of romance. I think the first book is only a start because it's mostly about getting familiar with the characters, and the world. The plot centers around Fortuna passing all the dangerous trials made by the fae. There're some surprising twists in the book and some of them were easy to guess, but that didn't hinder my enjoyment. The pace was good and there's no dull moment. The whole book was written in Fortuna's first POV and I really loved the writing style of the author. The world building was great, it was dark, brutal and violent. The author created a world that has not only faeries, but also other supernatural creatures like werewolves, goblins, shifters, nymphs. I'd love to explore more of this world.
Overall, this was a good start to a new series! The book concludes with a minor cliffhanger and I'm pretty excited to know what the author has in store for us next.
Recommend it?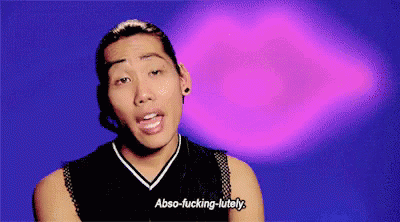 I highly recommend this book, if you love like paranormal romance or urban fantasy novels that has dark and twisted fae.
MY RATING:

[4/5 Stars]
---
So, What do you think of this book? Have you read it yet? Do you Plan to read it?
Please feel free to comment below!
See You In The Next Post and Have a Great Day! 🙂