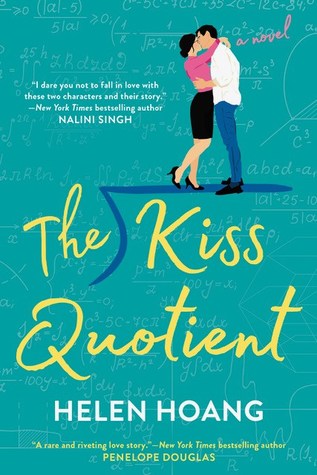 RELEASE DATE: June 5th 2018
AUTHOR: Helen Hoang 
GENRE: Adult,  Contemporary,  Romance.    
PUBLISHER: Berkley
SUMMARY:
Stella Lane thinks math is the only thing that unites the universe. She comes up with algorithms to predict customer purchases — a job that has given her more money than she knows what to do with, and way less experience in the dating department than the average thirty-year-old.
It doesn't help that Stella has Asperger's and French kissing reminds her of a shark getting its teeth cleaned by pilot fish. Her conclusion: she needs lots of practice — with a professional. Which is why she hires escort Michael Phan. The Vietnamese and Swedish stunner can't afford to turn down Stella's offer, and agrees to help her check off all the boxes on her lesson plan — from foreplay to more-than-missionary position…
Before long, Stella not only learns to appreciate his kisses, but to crave all the other things he's making her feel. Soon, their no-nonsense partnership starts making a strange kind of sense. And the pattern that emerges will convince Stella that love is the best kind of logic…
"All the things that make you different make you perfect." 
This book was absolutely fun to read. I honestly picked it up because of the hype and I wasn't disappointed at all.  I actually thought that this was going to be another typical chick-lit romance and I was wrong, It was more than that.  I've heard so many praises for this book and It certainly lived up to all the hype. The characters felt so realistic and I adored the swoon worthy romance. I loved the writing, the diversity, and the autistic representation.
Thirty Year Old Stella Lane is a genius when it comes to econometrics and numbers, but when it comes to relationships and sex, she was hopeless and being an autistic makes her situation even worse. When her mother pressurizes her to date, She finally decides to seek a professional help by hiring an escort who can teach her how to be intimate and also help her in socializing. Enter Micheal Phan, half Vietnamese and Half Swedish who works various jobs to help his family financially. On every Friday night, he works as an escort and his new client is none other than Stella Lane. When Micheal meets Stella he doesn't get why a gorgeous girl like Stella needs an escort but soon he understands her problem and agrees to help her. During their sessions, sparks fly between them and slowly their relationship becomes more than professional help. Stella feels safe with Micheal and she starts to crave his touch and his company but she doesn't want to disclose her illness to him because she don't want him to treat her differently like she was some fragile doll. Stella and Micheal are perfect for each other but they both come from different worlds, can their love be possible?
Stella Lane was an amazing character! She was absolutely fun, smart, and oh so real. Her flaws made her character feel so realistic. She's vulnerable yet Strong woman. She accepted her disorder and she hates being pitied for her illness. And also she's a total sucker for Martial arts movies, and Korean dramas that I can totally relate to. Micheal Phan is an absolute swoon worthy character. He describes himself as a look alike of famous Korean actor Daniel Henney(my favorite) but more hotter. I seriously loved this guy. He was fun, sweet, thoughtful, caring, and responsible. Yep, this guy has all the qualities that make him a great husband material. I adored his relationship with his family especially his mother. He's a good son. I enjoyed the relationship between Stella and Micheal and how they slowly connected with each other. It was so heartwarming and endearing. Coming to the romance part, OMG it was quite steamier than I thought it would be. The sex scenes are a bit erotic. If you're not comfortable with them, then you can skip those parts. The secondary characters were also pretty nice especially Micheal's Cousin Quan.
The plot was very much entertaining! Even though it was  a bit predictable, I enjoyed every minute of it.  I'm glad that the story focused not only on the romance but also on family, friendship, and relationships. The characters are very refreshing. They're what made this book a hit for me. The author has done a great job in autistic representation. The diversity and culture representation were also pretty good. The pacing was perfect. I loved the writing style. It was simple and fun. The book was written in Stella and Micheal's third person POV. I usually prefer first person POV's in my romances but I still enjoyed it.
Overall, I loved this book! It was a total entertainer filled with drama, love, and family. It was really a great debut and I can't wait to read the next book in this series which is Khai's story.
Recommend it?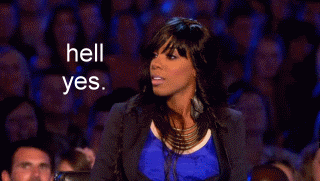 I highly recommend this book to all the romance lovers!
MY RATING:


[4/5 Stars]
So, What do you think of this book? Have you read it yet? Do you Plan to read it?
Please feel free to comment below!
See You In The Next Post and Have a Great Day!

 🙂