RELEASE DATE: August 09th, 2018
AUTHORS: Sarah J. Maas
GENRE:   Young-Adult, Comic Fiction, Fantasy.
PUBLISHER: Penguin
SUMMARY:
When the Bat's away, the Cat will play. It's time to see how many lives this cat really has. . . .
Two years after escaping Gotham City's slums, Selina Kyle returns as the mysterious and wealthy Holly Vanderhees. She quickly discovers that with Batman off on a vital mission, Batwing is left to hold back the tide of notorious criminals. Gotham City is ripe for the taking.
Meanwhile, Luke Fox wants to prove he has what it takes to help people in his role as Batwing. He targets a new thief on the prowl who seems cleverer than most. 
She has teamed up with Poison Ivy and Harley Quinn, and together they are wreaking havoc. This Catwoman may be Batwing's undoing.
In this third DC Icons book–following Leigh Bardugo's Wonder Woman: Warbringer and Marie Lu's Batman: Nightwalker–Selina is playing a desperate game of cat and mouse, forming unexpected friendships and entangling herself with Batwing by night and her devilishly handsome neighbor Luke Fox by day. But with a dangerous threat from the past on her tail, will she be able to pull off the heist that's closest to her heart?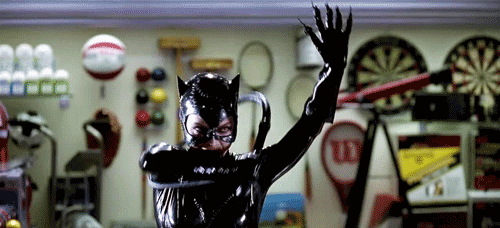 I've been very excited to read the third installment of DC Icons series since I've heard it was written by one of of my favorite author Sarah J. Maas. I don't know much about DC comics world so I don't know how much is accurate in this book but I really enjoyed Maas' version of Catwoman in an advanced cat suit. This is my favorite book in this series so far. I've seen some reviewers hating this book especially the DC fans because the characters were not exactly like in the original DC world so you're either going to hate it or love it but it's definitely worth giving it a shot. I had fun reading this book. I quite enjoyed the plot and the action, the friendship between Catwoman, Poison Ivy and Harley, and also the banters between Luke Fox and Catwoman. 
Selena Kyle escaped Gotham city slums when she was only seventeen Years old. After training for two years in League Of Assassins, Selena finally returns to her homeland under the disguise of Holly Vanderhees, a wealthy heiress new in town. Her new neighbor is none other than Luke Fox aka Batwing. With Batman somewhere off on a vital mission, Gotham City is left under the protection of Batwing. Selena arrives to Gotham City for a mission and she starts to create a series of robberies which infuriates both the GCPD and the Batwing. When Batwing tries to catch the new jewel thief in town, he was left with embarrassment when she easily slips from his fingers. Soon she brings Chaos into the city by teaming up with Poison Ivy and Harley Quinn. With a dangerous threat looming over her, Selina needs to build as much army as possible and pull off the final heist.  
I really liked Selena Kyle aka Catwoman! She was totally badass in this book! She's a strong, sassy, and fierce woman who won't give up without a fight. Her love for her little sister Jamie was very admirable. She's quite protective of her and will do anything to save her. I enjoyed Luke Fox, but honestly I would've preferred Batman in this book because they make a great duo. Poison Ivy and Harley Quinn are nice addition to the plot. I liked Poison Ivy but I'm not sure about Harley Quinn. She really annoyed me sometimes with her obsession with Joker. I really liked the cameo appearance of Joker at the end, and man I wish he played more part in this book. He's described as a monster and everyone is pretty freaked out when they hear his name. I enjoyed the friendship between Catwoman and Ivy, but I can't say the same for Ivy and Harley Quinn's relationship. However, I loved seeing all of them working together as a team. Coming to the romance part, I enjoyed every interaction between Catwoman and Batwing but the romance felt okay-ish. It's actually not the major focus of the book so It didn't bother me much.     
The plot was very much engaging and action packed! I was hooked to the story right from the very start. The pacing was perfect and there was never a dull moment. The mystery surrounding Catwoman's real mission was totally unpredictable and it kept me turning the pages till the end. The twists were very well done. We don't know Selena's true motive until we get to the end and I was quite surprised when it was finally revealed. The first half is all about fun and thieving, but the plot takes serious turn in the second half. I loved the writing. This book was written in both Luke and Selina's POV. I'm glad we got both sides of the story. The world building was fantastic. Sarah perfectly depicted the dark Gotham City. 
 Overall, I really loved this book! It was a fun ride filled with action, suspense, and crime. I thoroughly enjoyed reading it. It was a nice retelling of Catwoman and now I  can't wait to read the next book Superman, one of my favorite DC comics character.  
Recommend it?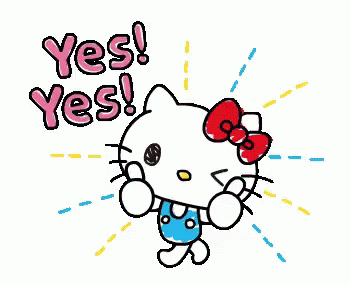 I highly recommend this book if you're looking for a YA read with super hero fiction.
MY RATING:


[4/5 Stars]
So, What do you think of this book? Have you read it yet? Do you Plan to read it?
Please feel free to comment below!
See You In The Next Post and Have a Great Day!

 🙂