RELEASE DATE: January 16th, 2018
AUTHORS: Erin Michelle Sky, Steven Brown
GENRE: Young-Adult, Historical Fantasy, Adventure, Retelling.
PUBLISHER: Trash Dogs Media, LLC
SUMMARY:
THE WRONG KIND OF HERO.
"Girls can't be in the navy! Girls take care of babies! You're so stupid, you don't know anything!"
London. 1783. Wendy Darling is an orphan, living in an overcrowded almshouse, ridiculed for believing in a future she can never have. More than anything in the world, she wants to be the captain of a ship. But that's impossible.
 Isn't it?
By 1789, she's sixteen, old enough to be sold into service as a dressmaker or a servant. When she learns the Home Office is accepting a handful of women into its ranks, she jumps at the chance, joining the fight against the most formidable threat England has ever faced. Magic.
But the secret service isn't exactly what she had hoped. Accompanied by a reimagined cast of the original Peter Pan, Wendy soon discovers that her dreams are as far away as ever, that choosing sides isn't as simple as she thought, and that the only man who isn't blinded by her gender… might be her nation's greatest enemy.

First of all, I loved the cover art of this book. It's the first thing that grabbed my attention and when I read the synopsis I knew I had to read this book because I love Peter pan Retellings. This was my first book by these duo, but I've heard good things about their debut novel The Intuitives so I really hoped that this was going to be a good read and I wasn't disappointed. The Wendy is really a good start to a new YA historical fantasy series, and I quite enjoyed the story and the characters. It was a unique retelling. I liked the whole concept and also the 17th century historical setting when gender equality doesn't exist.
Wendy Darling was an orphan since young and lived in an overcrowded almshouse. Unlike other girls she always dreamed of becoming a Sea captain but people ridiculed her dreams and she was told that girls are only meant to take care of babies. When she turns sixteen, Wendy needs to find herself a job like Housemaid, dressmaking, and Weaving. She isn't interested in doing any of those services, but before her time runs out in almshouse, she had to make a choice. When she was losing hope, Wendy luckily finds an opening for women in the home office where she has the chance to work for the military and fight against the magic which has become a threat to their country. Since young Wendy always believed in magic. When she meets their greatest enemy Peter Pan and his band of Everlost, she didn't expected him to be so respectful to her. Then fate brings her to work under handsome yet insufferable Captain James Hook, a well respected captain in all of the ranks of Home Office and Peter Pan's arch enemy.
I liked all the characters in this book especially Wendy(17), our strong heroine. She's witty, brave, and very determined person. She's a girl that doesn't gives up easily. She struggles very hard to make her dream come true and prove everyone wrong. Honestly, she's an admirable character and I rooted for her from the start. Peter Pan(?) was a pretty fun character. He's free-spirited, curious, and very charming. I liked the way he calls Wendy "The Wendy". On the other hand, Captain James Hook(24) was an intriguing character with a cold personality. I actually loved him even though he's quite Broody and Aloof. He gives Wendy a hard time and I enjoyed every interaction between him and Wendy. Coming to the secondary characters, I liked John and Michael, Wendy's brother-in-arms in their Home Office. They're quite dashing guys and very protective of Wendy. I also loved Olaudah Equiano, Wendy's mentor. He's a wise man who encourages Wendy to follow her dreams and never lose hope. And last but not the least, we have two freaking adorable furry friends named Nana and Poppy. They're Wendy's loyal companions and one of the best things I loved about this book. 
The plot was interesting and unique. I was hooked to the story from the start and the pacing was good without any dull moments. I've read many peter Pan retellings and this was definitely a unique one. The story line was unpredictable and I enjoyed every minute of it. There isn't any romance in this book, but I'm hoping there's going to be some in the next book. The writing was amazing. It was compelling, and descriptive. The whole book was told in multiple third person perspective. I'm very much impressed with the authors good narrating skills. The world building was wonderful. I really loved the historical setting and the navy aspect in this book. 
Overall, I loved this book! It was a fun read filled with magic, adventure, and action. I can't wait to read the next book.
Recommend it?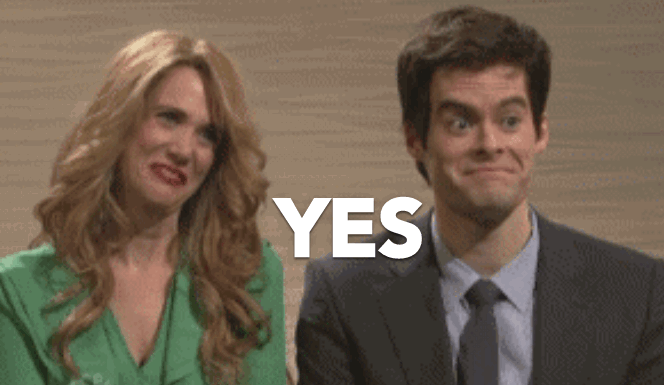 I highly recommend this book to everyone who loves to read fairy-tale retellings set in historical times.
MY RATING:
[4/5 Stars]
So, What do you think of this book? Have you read it yet? Do you Plan to read it?
Please feel free to comment below!
See You In The Next Post and Have a Great Day!

 🙂