RELEASE DATE: January 04th, 2018
AUTHOR: Marie Lu 
GENRE:   Young-Adult, Superhero Fiction, fantasy.
PUBLISHER: Penguin
SUMMARY:
Before he was Batman, he was Bruce Wayne. A reckless boy willing to break the rules for a girl who may be his worst enemy.
The Nightwalkers are terrorizing Gotham City, and Bruce Wayne is next on their list.
One by one, the city's elites are being executed as their mansions' security systems turn against them, trapping them like prey. Meanwhile, Bruce is turning eighteen and about to inherit his family's fortune, not to mention the keys to Wayne Enterprises and all the tech gadgetry his heart could ever desire. But after a run-in with the police, he's forced to do community service at Arkham Asylum, the infamous prison that holds the city's most brutal criminals.
Madeleine Wallace is a brilliant killer . . . and Bruce's only hope.
In Arkham, Bruce meets Madeleine, a brilliant girl with ties to the Nightwalkers. What is she hiding? And why will she speak only to Bruce? Madeleine is the mystery Bruce must unravel. But is he getting her to divulge her secrets, or is he feeding her the information she needs to bring Gotham City to its knees? Bruce will walk the dark line between trust and betrayal as the Nightwalkers circle closer.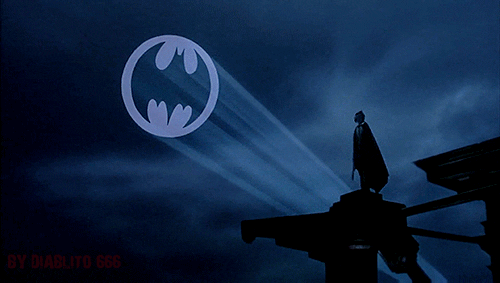 "The darkness was his ally, not his enemy." 
I'm honestly not a fan of Batman, but I still want to give this a shot because it was written by Marie Lu. After hearing a lot of mixed reviews about it, I was actually prepared to get disappointed, but surprisingly I found myself enjoying it a lot and I want to ask why the hell this book was so short. I enjoyed reading the younger version of Bruce Wayne who's a naive, curious, and reckless teenager. I can understand why some people got disappointed with it, the Bruce Wayne in this book is a lot different than the dark knight we know. If you're expecting lots of Vigilante action and fighting crime at nights then you might be disappointed. I liked all the characters and also the great world building. I loved Marie Lu's writing, It's definitely the best part of this book.
The story follows young Bruce Wayne who's about to graduate high school and soon turning eighteen which means finally inheriting his family fortune, Wayne Enterprises. Being the only young rich millionaire in their city, he's always on the spotlight. He lived a privileged life, but his parents death still haunts him. When he tries to catch a criminal on the run, he ends up in an accident which lands him in trouble for disobeying the law. He was forced to do community service at Arkham Asylum, the infamous prison that holds the city's most brutal criminals. And there he meets the young Madeleine Wallace. She's a brutal killer who seems to have ties to the infamous Nightwalkers who're terrorizing Gotham City, and Bruce Wayne is next on their target list. She refuses to talk to any investigator except for Bruce. Something about Madeline intrigues him and Bruce wants to unveil her secrets but he's afraid that she's playing with him to get the information she needs. 
I really liked Bruce Wayne! He's a reckless teenage boy with a good heart and fun personality. We all know Bruce Wayne is a dark and broody character, and I couldn't imagine him as someone naive and fun, but Marie did a great job in portraying his younger version who's not aware of the crime World in Gotham City. Madeleine was an interesting character. She's smart, cunning, and very mysterious. I enjoyed every interaction between her and Bruce. She's harboring many secrets and It was hard to guess whether she's deceiving him or helping him. I really liked the sweet forbidden romance between Madeline and Bruce even though it was cliched.  As for the secondary characters, I loved Alfred, Bruce's loyal butler, best friend, teacher, and father figure. This book isn't complete without him. I enjoyed the bond between him and Bruce, It was so heartwarming. I also liked Bruce's best friends Dianna and Harvey Dent. Their characters weren't fleshed out well, but I  adored the friendship between them.
The plot was engaging and interesting. Even though the story seemed a bit unrealistic, I had fun reading it. It was a quick fun read and I finished it in two sittings. Some parts were easy to predict, but still it was an enjoyable read. The ending was heartbreaking, but the twist at the end I saw that coming. There is some action in this book, but don't expect a lot of fighting. The whole book was told in Bruce's POV. Honestly, I usually don't read books with male pov's much, but I enjoyed reading this book from Bruce's perspective because he was pretty likable and fun. The writing was fantastic. I love Marie Lu's compelling writing style. I flew through the pages without any struggle. The world building was superb. Marie perfectly depicted Dark Gotham City and It was pretty easy to picture everything so clearly.
Overall, I enjoyed this book! It was a fun read filled with action, mystery, and a dash of romance. I wish it was a bit longer. Anyways, now I can't wait to dig into the next book which is Catwoman: Soulstealer written by my favorite Sarah J. Maas. 
Recommend it?

I recommend this book to all the readers who likes YA fantasy and superhero fiction novels. If  you're planning to read this book, then I strongly suggest you to go in with low expectations. 

MY RATING:
[4/5 Stars]
So, What do you think of this book? Have you read it yet? Do you Plan to read it?
Please feel free to comment below!
See You In The Next Post and Have a Great Day!

 🙂