RELEASE DATE: March 06th, 2018
AUTHOR: Kristen Simmons
GENRE: Young-Adult, Dystopia, Adventure.
PUBLISHER: Tor Teen
SUMMARY:
Marin is cosario royalty, a pirate like her father and his father before him. Sailing the ocean to chase adventure is in her blood. But these days no one cares that the island town her people call home is named after her grandfather. They have a new leader, one who promises an end to their hunger – and one who thinks that girls are meant for the kitchen or the brothel. Marin knows she's meant for more than that, and with the sudden influx of weapons on the island, and rumors of a pending deal with the enemy oil nation in her wake, she knows a big score to gain the council's favor is the only way to save her people, and herself.
Ross lives a life of privilege. As the president's son he wants for nothing, but he longs for a life of adventure. On a dare, he convinces his best friend Adam to sneak out to the Docks, the site of local race riots between the poor Shorlings and the upper class. But when Adam is arrested along with the other Shorlings, and not even the president is willing to find him, Ross finds himself taking matters into his own hands. He journeys back into the Docks, ready to make deals with anyone, even a beautiful pirate, if it means Adam's safe return.
When Marin and Ross meet in dangerous Shoreling territory he sees a way to get his friend back and she sees her ticket home. The ransom a president's son would command could feed her people for years and restore her family's legacy. But somewhere in the middle of the ocean, Marin must decide if her heart can handle handing over the only person who has ever seen her as more than a pirate.
First of all, I never read Kristen Simmon's books but I was very much excited to read Pacifica because it says pirates and sea adventure in a dystopian world. I mean who could resist that? not me. This story was actually inspired from the internment of Japanese Americans during World War II. It was an enjoyable read and I really liked the plot and the concept, but it was missing that wow factor that'll leave you in amazement so I finally ended up giving it a 3.5 out of 5 stars. But honestly, it was really a good stand-alone dystopian novel with interesting plot, great setting, and intriguing characters. 
Marin is a born Casario, a pirate like her father and his father before him. She craves sailing in the ocean but she doesn't have ruthlessness that every pirate possess. After she was exiled from her people, she comes to Noram City, the great metropolis of the Western Seaboard. It is a dangerous place, divided in half by a jagged cliff that separated the poor Shorelings who lived on the waterline from the rich who lived above.  The shorelings call the upper class rich people "Kanshu" which means jailers because while they were living a poor life starving for food everyday, the kanshu's are living a luxurious life and controlling their city. When the government came up with a relocation plan, the shorelings are totally against it. 
Ross is the President's son who had lived a sheltered life in his entire life. He was bored with his routine life and he always craved for adventure and the outside world. On a dare, Ross and his best friend Adam sneaks out to watch the large riots at the docks made by the shorlings. Unfortunately, things doesn't go as planned when the riots gets out of control and they get tangled in it. Adam is the Vice President's son who once used to be a shoreling and during the riots he gets arrested and taken to an offshore prison. No one is willing to find him because everyone's busy with the relocation, and their pending deal with their enemy oil nation. So Ross takes matters into his own hand and hires Marin, his last hope to find his best friend. Together they embark on a rescue mission. During their journey, they discover many shocking secrets, secrets that could bring chaos to their world. 
I really liked Marin. She's a strong, independent, compassionate, and fierce character. Her backstory was interesting. She was looked down by the other pirates for being soft hearted but she never let it bother her, and her helping starving orphans is quite admirable. She sells drugs to provide for the children. Ross is pretty enjoyable character. I actually didn't like him at the beginning because he was a bit reckless and acted like a rich spoiled brat, but as the story progressed  he grew on me. I enjoyed his character growth throughout. I also enjoyed the sweet slow burn romance between Marin and Ross. They're star crossed lovers who comes from different worlds. I liked how their relationship developed slowly. As for the side characters, I also liked Ross's best friend Adam. He's such a sweet guy who's often bullied in the school for being a shoreling. I wish he played more part in this book. I enjoyed the bromance between Adam and Ross, and how they always look out for each other. 
  The plot was interesting and thought provoking. I really liked the idea behind the story. Despite not meeting my expectations, the story never failed to hold my interest. The pacing is a bit slow at the start, but eventually gains speed as the story progresses. There's not much kick-ass action in the first half, it was mostly focused on the political stuff, and getting acquainted with the characters and the world.  Some parts of the story was predictable but not everything.  Kristen has a great writing style and I thoroughly enjoyed it. The story was told in third person perspective shifting between Marin and Ross. The world building was amazing. The author build a dangerous dystopian world where polar ice caps has melted due to the extreme temperature change, air is polluted, food and fuel crisis, natural resources are low, animals slowly becoming extinct, Oceans are filled with trash. Sounds pretty horrifying, right? It might be our possible future. Everyone is struggling to survive in this world and that tar thing really gross me out.
Overall, I enjoyed this book! It's not only an adventurous read but a well thought out story. It's a good read and I think we need more stand-alone novels like this in the future. 
Recommend it?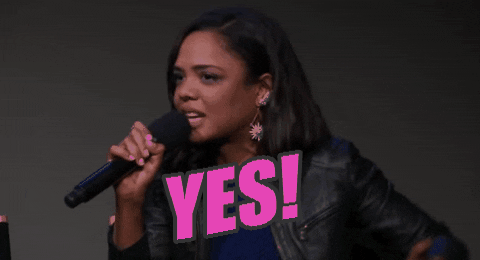 I highly recommend this book to everyone who loves YA dystopia and post-apocalyptic novels. Before you jump into this book, I must warn you guys that this book is not about Pirates with cutlass swords and don't expect it to be like Daughter of the pirate king. 

MY RATING: 
[3.5/5 Stars]
So, What do you think of this book? Have you read it yet? Do you want to read it?
Please Feel Free To Comment Below. ❤

See You In The Next Post and Have a Great Day! 🙂