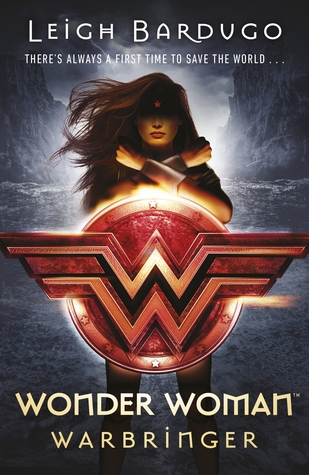 RELEASE DATE: September 30, 2017
AUTHOR: Leigh Bardugo
GENRE: Young-Adult, fantasy, superhero, Adventure.
PUBLISHER: Penguin UK
SUMMARY:
She will become a legend but first she is Diana, Princess of the Amazons. And her fight is just beginning…
Diana is desperate to prove herself to her warrior sisters. But when the opportunity comes, she throws away her chance at glory and breaks Amazon law to save a mere mortal, Alia Keralis. With this single heroic act, Diana may have just doomed the world.
Alia is a Warbringer – a descendant of the infamous Helen of Troy, fated to bring about an age of bloodshed and misery. Diana and Alia will face an army of enemies, mortal and divine, determined to destroy or possess the Warbringer.
To save the world, they must stand side by side against the tide of war.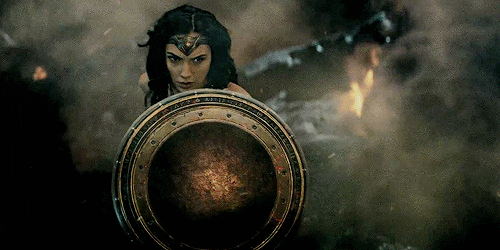 I was pretty excited to read this book because it's a Wonder Woman book written by my favorite author Leigh Bardugo. It was totally different from her Grisha Trilogy and Six Of crows duology. After finishing this book, I was torn between giving it a 3.5 and 4 stars but I finally decided to give it a 4 stars. I loved Wonder Woman movie so I really had high hopes for this book. So did it meet my expectations? Not entirely but I did enjoyed reading it because the story was fun and entertaining to read. I loved the plot but it was missing the wow factor and I wish there was more action in the book. It's a teen version of Wonder Woman retelling that has strong female friendship, feminism, and diverse characters. They're definitely the best aspects I loved about this book. Diana, daughter of Hippolyta is an amazon princess who was born in the Island of Themyscira unlike her other amazon sisters. Themysicra is totally invisible to the human world and the amazons live peacefully without any involvement from the outside. To be an amazon, everyone needs to earn it but Diana hasn't earned it yet but everyone calls her a amazon princess because she's a royalty. She always felt like an outsider among her sisters and to earn their respect, she participates in Nemeseian Games. By winning the competition she could prove everyone that she's not weak and that she could be a strong amazon but everything turns pretty much upside down when she saves a human girl named Alia Keralis from a ship wreck. It is totally forbidden to interact with humans let alone bringing them to the island and the consequence of breaking these rules is exile from the island. It turns out, Alia is a warbringer, descendant of Helen of Troy who is destined to bring violence and bloodshed to the world. To save the world from another war, Diana and Alia together embark on a journey to the human world and there they face many obstacles  like from the humans who wants to kill her(Alia) and also from the deities who wants to possess her. Can they save the world before it's too late?
I loved Diana! She's fierce, loyal, fearless, brave and totally badass. She's the youngest among her sisters and hasn't acquired her full amazon strength yet but she struggles hard to prove them that she's also a strong warrior. She's very protective towards Alia after she made a sisterly vow to keep her safe till the end of their journey and even after facing some dangerous obstacles, she never wavered. Alia is a pretty much likable character. Since young, she lived a sheltered life and always shielded from the outside world. Like Diana, she wanted to prove to her overprotective brother that she's strong and she could be independent and can make her own decisions. I loved the friendship between Diana and Alia. They both make an instant connection the first time they meet because they have so much in common and eventually they develop a deep sisterly bond. It's one of the strong aspects of this book. As for the secondary characters, I loved Nim aka poornima Chaudhary, Theo and Jason. I quite enjoyed Alia's best friend Nim who is bi. She's witty, sassy, spunky and totally hilarious. She's one of my favorite characters besides Diana. Theo is another fun character in this book. Alia has a crush on him but she never  expressed her feelings to  him. Nim and Theo doesn't get along well. I always enjoyed the banters between them. Jason was an uptight and overprotective brother. His sister's safety is always his top priority and sometimes he was a total ass. There is some light romance in this book but sadly, it failed to hold my interest. I freaking enjoyed the girl friendship between Alia, Diana and Nim.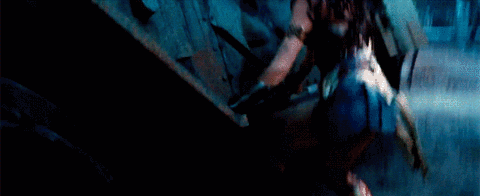 The plot was interesting, fun, and engaging but it started with a slow start which is one of my book turn offs. I mean nothing exciting happens until we get to the second half. Although I enjoyed Nim and Theo's fun banters, their silly jokes at the time of dangerous situations really annoyed me because the story has lost some seriousness because of them. I really loved the kickass action in the book, I really wish there was more action. The story was somewhat predictable but the major twist at the end was totally unpredictable. It was quite shocking, I didn't see that coming. The author's writing style was captivating, as always. The whole book was told from Diana's and Alia's third person pov. The world building was superb. With Leigh's descriptive writing style, it was easy to imagine the island of Themyscira.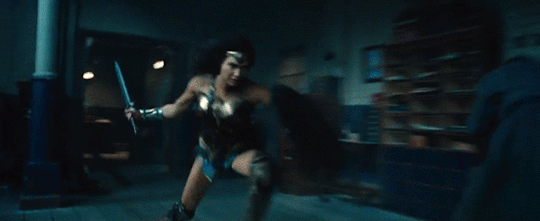 Overall, I liked this book! It's a pretty entertaining read filled with diverse characters, kickass-action, and strong female friendship. It's not Leigh Bardugo's best book but it's still an enjoyable read. Now I'm so looking forward to Marie Lu's Batman. I hope it doesn't disappoint me.
Recommend it?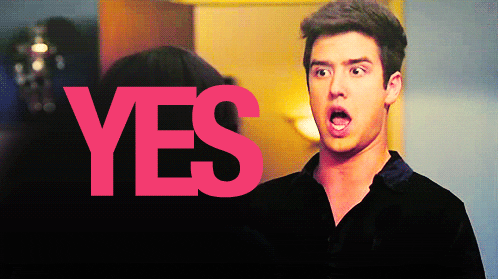 I highly recommend this book to everyone who likes to read action packed YA books with diverse characters and strong female friendship.
So, What do you think of this book? Have you read this yet? Do you want to read it?
Please Feel Free To Comment Below. ❤
See You In The Next Post and Have a Great Day! 🙂