RELEASE DATE: October 3rd 2017
AUTHOR: Kristen Martin
GENRE:Young-Adult, Fantasy, Adventure, Magic.
PUBLISHER: Black Falcon Press
SUMMARY: For most people, the act of killing is intangible. Unfathomable. 
But not for seventeen-year-old Arden Eliri. 
Having been involved in Cruex assassination attempts as a mere child, killing is a natural disposition for her. Growing up without parents, in a castle ruled by an iron-fisted king, is the furthest thing from a fairy tale, as is being forced into the Cruex, the king s group of hand-selected assassins. But with each passing year, she comes to enjoy the act of killing more and more. Kill or be killed she chooses the former. A decade ago, King Darius Tymond banished The Caldari those who practice illusié, or old magick from Trendalath Kingdom, ensuring that no Caldari will ever step foot in his kingdom again. 
But Arden discovers otherwise after a dual-assigned mission goes horribly awry. Even more startling, she discovers that she may have more in common with the Caldari than she s been led to believe. Arden wants to trust that King Tymond s intentions are pure, but as their pasts collide in unexpected ways, the quicker she realizes the consequences and dangers of his reign. 
But Arden is also hiding something something that threatens her very existence and she ll have to face her inner darkness and conquer it before it destroys her . . . and the kingdom she's come to call her home.
This book was so disappointing! Its appealing cover is the first thing that grabbed my attention and when I read its premise I totally fell for it cause I love reading assassin books. I really expected this to be a good read because it has an intriguing synopsis and it was written by an amazon bestselling author.  Kristen Martin is a famous booktuber. I don't follow her channel and I never read her Alpha trilogy so I didn't know what to expect from her but this book was average and she needs a lot of improvement in her writing skills. The premise said perfect for fans of Marie Lu and  George R.R. Martin – Seriously? Are you kidding me? This really felt like a book for middle graders.  It has so many plot holes and underdeveloped characters.
Since young Arden Aleri is a member of Cruex, a group of skilled assassins of King Tymond. She's a ruthless assassin who killed many people without any hesitation. All the members of Cruex are under the iron grip of King Darius Tymond. The Cruex assassin's major job is to hunt down the caldari, people who practice illusié. On a high level mission, Aleri and another assassin named Rydan were selected to hunt down soames family. But at the time of assassination everything goes horribly wrong when Alderi realizes that the Soames are pretty much harmless and their only crime is being an illusié. She also discovers a power that is inside her. With this new discovery, Alderi suspects that King Tymond's intentions aren't really pure. So, she flees away from the scene without fully completing her mission which was certainly betraying her king. When she meets a group of Caldari, she decides to join them and she trains with them to control her new found power and also the darkness that is inside her. For a dangerous rescue mission, Alderi and her new friends needs to go back to the Kingdom which means she has to face the king she has betrayed and also her friend that she has left for dead.
All the characters in this book seemed underdeveloped and I couldn't connect with any one of them. As an assassin, I expected Arden to be a kickass character with dark personality but she was nothing like that. She's quite fragile and has lots of insecurities. She was looked after by Estelle, an illusié who totally seemed like a babysitter to her. She feeds her, trains her and she was always there for her whenever Arden gets panic attacks. Rydan, Arden's friend and also one of the member of Cruex seemed like a fun guy at the beginning but he turns out to be a total douche. Braxton is  the only character that I liked in this book but he wasn't fleshed out well enough. Xerin is the leader of a caldari group who has some interesting powers but he can't even save his sister by himself. The villain, King Tymond wasn't strong as I expect him to be instead he was pretty boring. He has no magic powers, he isn't smart and without his assassins this guy is pretty much nothing. 
The plot was okay-ish but not engaging enough to hold my interest. After half way through the book I found myself counting the pages left to finish it. It's a fast paced read but nothing exciting happens until the ending. The real action is found at the last ten percent of the book. The twists in the book are pretty predictable. The author didn't gave any background info about how the magical system was formed and why the King hates the Caldari so much. Maybe it would be revealed in the next book but I won't be picking it up anytime in the future. The writing was okay-okay. There are some grammatical errors, repetitive sentences, and I also found some modern terms in this book which definitely not fit in this world. I honestly felt like reading a wattpad novel and I can't believe it was a published novel.  I usually love multiple POV's in fantasy books, but sadly I didn't enjoy it in this book. I really wished this was written in a single or maybe a dual POV. The world building and the magic system are good. They're the only aspects that I liked in this book.

Overall, this was an above average fantasy read for me. It really has a great potential but the execution of the story, and the poor characterization and their development are its major downfall. 
Recommend it?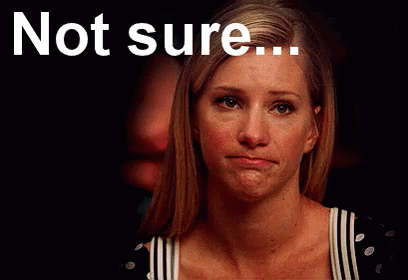 If you like to give this book a shot, then go ahead but read it with low expectations.
So, What do you think of this book? Have you read this yet? Do you want to read it
Please Feel Free To Comment Below. ❤
See You In The Next Post and Have a Great Day! 🙂