RELEASE DATE: November 7th 2017
AUTHOR: Livia Blackburne
GENRE:Young-Adult, Fantasy, Adventure.
PUBLISHER: Disney Hyperion
SUMMARY: A healer who cannot be healed . . . When Zivah falls prey to the deadly rose plague, she knows it's only a matter of time before she fully succumbs. Now she's destined to live her last days in isolation, cut off from her people and unable to practice her art—until a threat to her village creates a need that only she can fill. A soldier shattered by war . . . Broken by torture at the hands of the Amparan Empire, Dineas thirsts for revenge against his captors. Now escaped and reunited with his tribe, he'll do anything to free them from Amparan rule—even if it means undertaking a plan that risks not only his life but his very self. Thrust together on a high-stakes mission to spy on the capital, the two couldn't be more different: Zivah, deeply committed to her vow of healing, and Dineas, yearning for vengeance. 
But as they grow closer, they must find common ground to protect those they love. And amidst the constant fear of discovery, the two grapple with a mutual attraction that could break both of their carefully guarded hearts. 
I loved Livia Blackburne's debut novel Midnight Thief and this is my second book by her. I've been sitting on the fence whether to read this book or not but after hearing so many great things about It, I finally decided to give it a shot. After finishing the book, I had hard time rating it because I was torn between 3.5 and 4 stars, but after some thought I gave it a 3.5. This book was really an enjoyable fantasy read that has an engaging plot, but to be honest it didn't excite me as much as I thought it would. There wasn't much action in the book and there are no magical elements. It's a political fantasy novel set in a medieval world. The whole plot felt like another typical fantasy novel but the main characters are pretty much interesting though. I really loved Zivah and Dineas. They're definitely the best part of this book.
Seventeen year Old Zivah always wanted to become a High Healer. After lots of hard struggle, She finally earns it but unfortunately, she soon falls prey to the dangerous rose plague after taking care of the plagued Amparan Soldiers. No one has found the cure for the plague yet and they don't know how it spreads. Although Zivah survived the Plague fever, she's rosemarked and she knows death is imminent for her because when the fever attacks her once again she won't survive it. To keep her family safe from her, She lives in isolation and does experiments on herself to find the cure but nothing seems to work. When she learns about the threat to her village from the Amparan empire, she agrees to help her people by going to the capital where she would get the opportunity to study about the advanced healing methods. Dineas is a rebel warrior of the Shidadi Tribe who has been brutally tortured by the Amparan's and left for dead. Luckily he has escaped and finally re-united with his tribe but the torture has left him broken. He vows to take revenge by bringing down the Amparan Empire. Zivah and Dineas are pretty much opposite to each other but in order to save their loved ones, they agree to go on a dangerous spy mission that could kill them both.
Zivah is a pretty likable character! She's strong, smart, brave, caring and very determined. She might be a healer but don't think of her as a soft character. She raises some dangerous pets that could kill anyone in minutes. She owns poisonous snakes,  deadly spiders and Scorpions. She could take down anyone easily with her poisonous pet snake named Diadem who obediently listens to her every command. That's totally badass btw. Dineas is a bit complex character. The torture by the Amparans has turned him  bitter. I really loved the two sides of him where one is sweet, the other one is cold. I wish I could tell you guys more about his character but it's a minor spoiler. OMG, I almost forgot to mention Dineas's three crows who acts as messengers in this book. Among the three, Slicewing is my favorite. I don't know how they could understand everything but their actions seemed so adorable. There is a light slow burn romance in this book. It felt like a triangle to me but it's definitely not a triangle. You will get it after reading this book. The secondary characters are good but they're not interesting enough to mention.
The plot was interesting and engaging! Although it seems unoriginal, it has an interesting storyline. I really enjoyed it but, I still had some issues with it. Due to the lack of action in the first half, the story felt a bit slow for me. There are not many twists in the book which made it less suspenseful. And also It would've been great if the author has provided more back story about The Amparans, The Shidadi Tribe, and the Rose plague. I enjoyed the author's compelling writing style and I loved the dual POV[first-person]. There's not much world building in this book but It's satisfying enough. I really hope we get to explore more of this world in the next book.
Overall, I really liked it! Despite issues, I enjoyed the story! It was really an entertaining YA fantasy read with dynamic characters, and interesting plot. I'll definitely look forward to the next book.
Recommend it?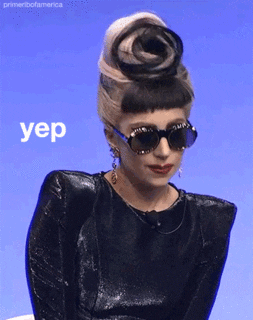 I would definitely recommend this book to all the YA fantasy lovers but I must warn you it was a bit slow paced and there are no magical elements in it. 
So, What do you think of this book? Have you read this yet? Do you want to read it?
Please Feel Free To Comment Below. ❤
See You In The Next Post and Have a Great Day! 🙂