RELEASE DATE: March 7th 2017
AUTHOR: Wendy Higgins
GENRE: Young-Adult, Fantasy, Adventure, Romance.
PUBLISHER: HarperTeen
SUMMARY:
Lochlanach has traded the great beast for something far more terrible, a Lashed enemy veiled in beauty, deception, and a vengeance passed down through generations: Rozaria Rocato. And she's offering the hunter Paxton Seabolt power and acceptance he could never receive in his homeland. Pax must decide how far he's willing to go under her tutelage, knowing she is the opponent of Princess Aerity Lochson.
In a land where traditionalists dread change, the Lochlan throne must contend with mysterious foes and traitors, while attempting to keep revolt at bay. As dire circumstances strike the royal family, matters of the castle are left in Aerity's hands. It's time to put aside her fears and grasp the reign, taking actions that have the potential to save or destroy her people.
One hunt has ended, but the pursuit for love and justice continue. In this sequel to The Great Hunt from New York Times bestselling author Wendy Higgins, political intrigue and romance intensify in another thrilling fantasy. Princess Aerity embraces a quest for identity and passion before making the ultimate sacrifice for her kingdom.
Honestly, I was a bit hesitant to pick this up at first because the first book has disappointed me but when some of my bookish friends told me that the sequel was better than the first one, I finally gave it a try. The Great Pursuit is really a good sequel and definitely far better than the Great Hunt but it still wasn't a total perfection.  Even though I loved the story, I felt some of the aspects were poorly executed and odd. Paxton and Aerity are quite amazing in this sequel and they're my favorite couple in this whole duology. It's a pretty long book filled with lots of action, adventure, political intrigue, romance, drama and some magic.
After the Great Hunt, Lord Lief Alvi who killed the beast has become the victor and earned the hand of Princess Aerity. After terrorized by the great beast for a while, now the kingdom Of Lochlanach has to face a new major threat in the form of a Powerful Lashed named Rozaria Rocato who is the creator of these deadly creatures. She wants all the lashed one's to live freely without any laws set upon them. So to fight for their freedom, she recruits rebels from all around the kingdoms. When her path crosses with Paxton Seabolt, she learns about his ties with Lochlanach and wants to use him as a spy to bring down the Lochlanach kingdom. On the other hand, Princess Aerity is torn between her duty for her kingdom and her love. Before marrying Lord Lief, she wants to say a final goodbye to Paxton. So, she leaves her kingdom in search for him in the middle of the chaos. When dire circumstances brings her back to her home, the future of her kingdom and her people are now left in her hands.
There are so many characters in this book and I liked every one of them. Aerity is a strong female protagonist. She always stood strong even though how much she is vulnerable inside. She really cares for her people and being a heir to her kingdom she was forced to make so many hard decisions and sacrifices. Paxton is definitely my favorite character in this book.  Being a Lashed, his path seemed even more tougher and difficult than Aerity's. His forbidden feelings for Aerity pains him every time he thinks about her and now they're in opposite sides. I loved the forbidden relationship between Paxton and Aerity in this sequel. After how the first book ended, I was eagerly anticipating for their reunion. I immensely enjoyed the chemistry between them and how their love for each other has grown even more strong. The secondary characters are quiet enjoyable too especially Wyneth, Leif, Harrison, Vixie, Tiern, and Furball. Wyneth, Aerity's cousin is another strong female character in this duology. I always enjoy the sisterly bond between her and Aerity. Lord Leif is handsome and also a total manwhore. I liked his character despite hating some of his actions in the plot. Harrison is a pretty likable character. He's honest, loyal  and also a great friend to Aerity. Vixie, younger sister of Aerity is quiet a rebellious girl and a mini version of Aerity. Tiern, younger brother of Paxton is so adorable and sweet. I absolutely loved Furball. He's ugly yet Cute monster. I would love to have one of this adorable beasty. There are multiple ships in this book but my favorite is Aerity and Paxton. I also loved the romantic relationship between Vixie and Tiern. Together these two are pretty adorable and sweet. There is also another ship in this book which felt pretty forced to me and I didn't enjoyed it even a little bit. It's actually a triangle and to avoid a minor spoiler, I'm not going to say anything about it.
The plot is pretty good and interesting! The story moved in a steady pace except for some parts that felt dragged. It's a long book but surprisingly I didn't find myself bored with it, and all the twists and turns have kept my interest through out. I was a bit disappointed with the villains Rozaria and Prince Vito because I expected them to be even more strong and powerful. The final showdown seemed kinda rushed and  I was actually expecting a great long powerful battle. Nevertheless, it was a good ending. The whole story was told through third person multiple pov's. I pretty much enjoyed reading the story from everyone's perspectives. The writing is amazing, as always. I enjoyed the creative world the author has built which seemed very intriguing. It was close to a historical setting with some fantasy elements.
Overall, it was a good read! Despite my issues with this series, I enjoyed reading it. I really liked how the whole concept has a fairytale vibe to it. The story finally concludes with a fairytale style ending which I absolutely loved. 
Recommend it?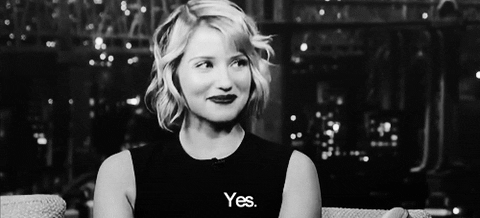 The  Eurona's duology might not be Wendy's best series so far but it's really an entertaining story and definitely worth a shot.
So, What do you think of this book? Have you read this series yet?
Please Feel Free To Comment Below. ❤
See You In The Next Post and Have a Great Day! 🙂