RELEASE DATE: July 18th 2017
AUTHOR: Aditi Khorana
GENRE: Young-Adult, Fantasy, Mythology, Fiction, Adventure, Romance.
PUBLISHER: Razorbill
SUMMARY: No one is entirely certain what brings the Emperor Sikander to Shalingar. Until now, the idyllic kingdom has been immune to his many violent conquests. To keep the visit friendly, Princess Amrita has offered herself as his bride, sacrificing everything—family, her childhood love, and her freedom—to save her people. But her offer isn't enough.
The unthinkable happens, and Amrita finds herself a fugitive, utterly alone but for an oracle named Thala, who was kept by Sikander as a slave and managed to escape amid the chaos of a palace under siege. With nothing and no one else to turn to, Amrita and Thala are forced to rely on each other. But while Amrita feels responsible for her kingdom and sets out to warn her people, the newly free Thala has no such ties. She encourages Amrita to go on a quest to find the fabled Library of All Things, where it is possible for each of them to reverse their fates. To go back to before Sikander took everything from them.
Stripped of all that she loves, caught between her rosy past and an unknown future, will Amrita be able to restore what was lost, or does another life—and another love—await?
The Library Of fates is a very intriguing read with interesting concept and beautiful world building. I loved the gorgeous cover of this book which is the first thing that grabbed my interest. I love reading YA books based on Indian culture and this was pretty good but honestly, not as amazing as the Star Touched Queen. Although I loved the book, I need to be honest that there are few aspects in it that I didn't enjoyed much but for a debut, I think the author has done a marvelous job in writing this story and I hope she writes even more wonderful tales like these in the future.
Princess Amrita of Shalingar has lived her entire life inside her palace. She doesn't have any friends except for her childhood best friend/lover Arjun. When a ruthless Emperor Sikander of Macedonia wants to conquer Shalingar, her father decides to give Amrita's hand in marriage in order to save Shalingar from his cruelty. To save her people from Sikander's wrath, Amrita decides to sacrifice herself by being his bride. When the Emperor finally arrives to Shalingar he brings with him an Oracle named Thala who was close to Amrita's age and was treated like a caged animal. After meeting Sikander, Amrita decides to flee from the palace with Arjun but before her plans takes place, sudden chaos erupts in the palace which leads her to make quick decisions by taking Thala with her who claims that they have a chance to reverse everything by going to the Library Of All Things where anyone can change their fate. Even though Amrita doesn't believe in Old fables she agrees to travel together with Thala. During their journey, they face many obstacles and discovers many secrets. Finally, Amrita learns about the hidden history between her parents and sikander which leaves her to make a final hard decision that would change everyone's fate.
Amrita is a wonderful protagonist who is brave, compassionate, determined and selfless. I really enjoyed her character growth as the story progresses. Being sheltered her whole life, she always longed for an adventurous journey like in her father's folk tales.  After Sikander brings chaos and sadness in her life, she was forced to make so many hard decisions which she handled so well. Thala is a pretty tough character and also a great addition to the plot. Since young she has faced abuse from her captors and still she stayed strong. I quite admired the friendship between Thala and Amrita and it's one of the best aspects that I loved in this book. As for the romance part, I didn't cared much about it. The romantic relationship between Arjun and Amrita seemed a bit meh to me and I didn't feel any sparks between them. As for the other character Varun he totally intrigued me but it's too bad that his character isn't fleshed out well. I really wanted to know more about him. Amrita's insta-attraction to Varun seemed a bit weird to me because she's still in love with Arjun and here she's thinking about another guy whom she met only once. Raja Chandradev is a great father figure in the story and I quite enjoyed the father-daughter relationship between him and Amrita.
The plot is very creative and engaging! Even though some parts are predictable, I really enjoyed the story. The plot moved in a steady pace with right amount of adventure, action and light romance. I liked the twists and turns in the story which aren't too hard to guess as the story progresses but still I was hooked to the plot. I was a bit disappointed with the romance part which isn't developed well enough to keep my interest because I was really expecting a swoon worthy romance. The story was told from Amrita's first person POV but It would've been great if it was written in multiple POV's. I loved the author's compelling writing style. The world building is simply fantastic! It was lush, magical and quite fascinating. I also liked the rich Indian culture, magical system, and the political intrigue in the story which made the story even more irresistible.
Overall, it was a great read! It was a refreshing story with many unique fantasy elements. Despite the flaws in the book, I think it was quite an adventurous read and I loved it. The story finally concludes with a satisfying ending and I can't wait to know what the author has in store for us next.
Recommend it?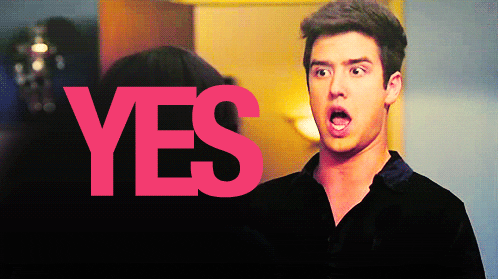 I highly recommend this book to everyone who loves to read YA adventurous fantasy books based on Indian culture.
So, What do you think of this book? Have you read this yet? Do you like to read this book?
Please Feel Free To Comment Below. ❤
See You In The Next Post and Have a Great Day! 🙂