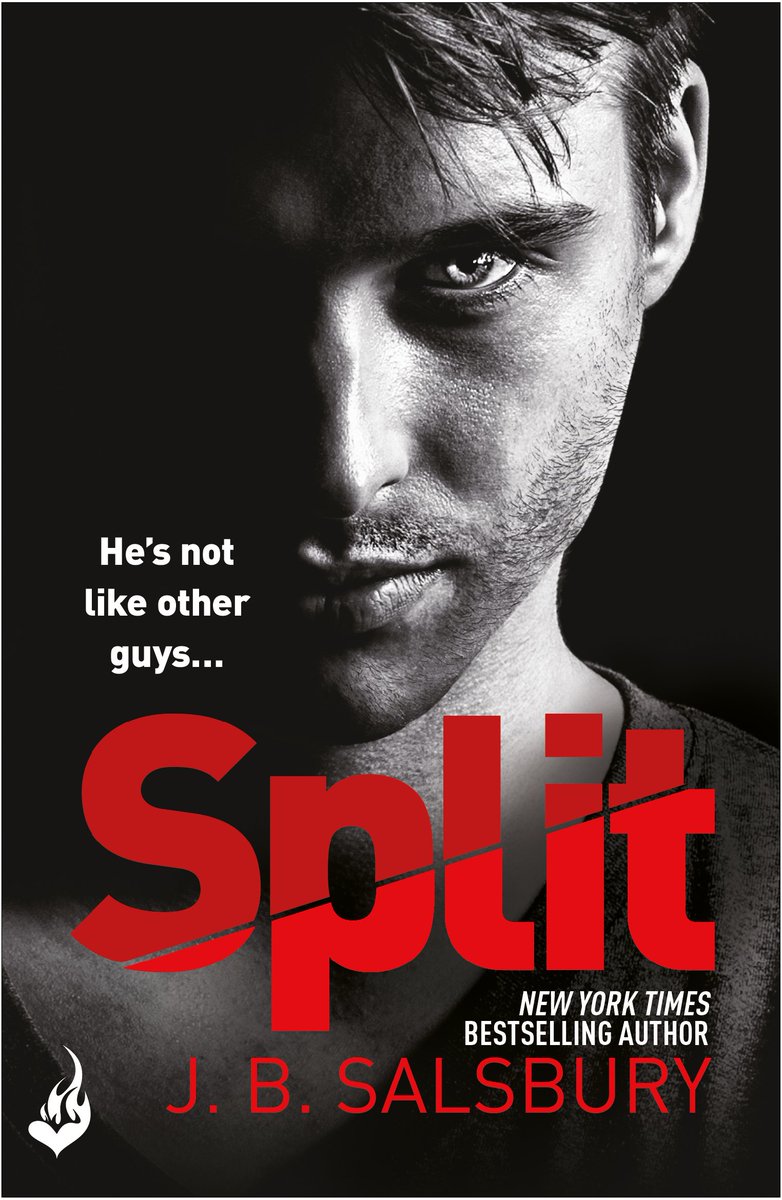 RELEASE DATE:  November 15, 2016
AUTHOR: J.B. Salsbury
GENRE:    Adult, Contemporary, Romance, Suspense.
SUMMARY: What do you do when you wake up with no memory of what you did last night?
Lucas spent the first half of his life protecting himself from others, but now his own mind is his biggest enemy. He doesn't know what happens when the blackouts overtake him, but he can recall the feelings–the rage, the confusion, the fear. Thankfully the quiet life he's found in Payson, Arizona has kept the darkness at bay. Until his boss's estranged daughter shows up in town, asking questions she shouldn't and sparking a desire Lucas can't control. Getting close to Shyann is the best thing that's ever happened to him, but when his blackouts return, unleashing the truth he's battled so long to hide, he may just lose her forever . . .
What we have isn't conventional, it wouldn't be considered ideal, but it's perfect for us. Because love never discriminates. Even when you're split. 
This book captivated me from the beginning! Even though it wasn't as suspenseful as I thought it would be, it definitely held my attention through out. This was my first book from J.B. Salsbury and I wanted to read this book solely because of it's intriguing premise. I love reading books with flawed male leads who are dark, twisted and broken. From the title itself, we can easily figure out that it majorly deals with a mental illness that has something to do with Split personality or DID and I really think this book would've been more suspenseful and mysterious if the author hadn't disclosed about it earlier with that title. Nonetheless, it was an exciting read that I absolutely enjoyed devouring.
After getting fired from her job and being broke, broadcasting news reporter Shyann Jennings crawls back to her hometown to live with her father. Six Years ago, the grief of losing her mother forced her to leave her father Nash Jennings when he needed her the most. She swore to never come back but after her utter failure in her career, she had to swallow her pride and return to her home. Lucas has been having black outs since he was young and he doesn't remember what happens during that time. He don't want anyone to find out about his strange illness so he makes himself distant from others and doesn't build any close relationships. He works under Nash Jennings who doesn't judge him like all the people in town. When his boss's estranged daughter returns home, he knew he has to keep away from her but something about her captivates him. She asks questions she shouldn't be but it does nothing but grow his desire for her more. His heart desires to be close to her but there's a darkness inside him that is quite dangerous and he doesn't want it to be unleashed on her.
I freaking loved Shyann, Lucas and Gage! Shyann is pretty likable character. She is a tough girl who has a vulnerable side. Lucas and Gage are quite opposite in the aspect of personalities but they both are the same person. While Lucas is Sweet, innocent and shy, Gage is dark, sexy, possessive and violent. They are definitely a complete package of drool worthy hotness and I freaking fell in love with them. I loved the relationship between Shyann and Lucas and how it was slowly developed. The angsty romance is steamy and off the charts and I enjoyed every minute of it.
The plot is well written and kept me on the edge till the end. The story became more exciting as it slowly unveils Lucas dark past. The ending turned out to be quite different than I had expected and I absolutely loved it. The pacing is good and I really liked the writing style of the author which was compelling and captivating through out. I liked how this book was written in multiple POV's which definitely helped in understanding the story more in depth and I quite enjoyed it.
Overall, it was an addicting and sexy read filled with suspense, thrill and romance. It is really an emotional roller coaster ride that left me exhausted and also satisfied.
Do I Recommend it?

I highly recommend it to the all the lovely romantic junkies out there who likes dark romance with flawed male leads.
Please Feel Free To Comment Below. ❤
See You In The Next Post and Have a Great Day! 🙂