Hello Everyone! Welcome to my End Of Year Book Survey 2019! This awesome survey was created by Jamie @The Perpetual Page Turner . I've been doing this survey since I've started this blog and you can find my last year 2018's survey at here. So, without further ado let's begin!
---
**2019 READING STATS**
Number Of Books You Read: 120
Number of Re-Reads: 0
Genre You Read The Most From: YA FANTASY
1. Best Book You Read In 2019?
*Sorry I can't pick only one book*
2. Books You Were Excited About & Thought You Were Going To Love More But Didn't?
99 Percent Mine, and Cinder & The Prince Of Midnight tops this list. I'm utterly disappointed with these two books.
 3. Most surprising (in a good way or bad way) book you read?  
I enjoyed all of them especially The Speed Of Falling Objects and The Beautiful. If you guys like YA books with survival themes then you guys must check out The Speed of Falling Objects. I've heard so many mixed reviews about The Beautiful so I really thought that I wouldn't love it, but surprisingly  it was a hit for me.
 4. Book You "Pushed" The Most People To Read (And They Did)?
BLURB: There is a rule amongst his kind: A jester doesn't lie.
In the Kingdom of Spring, Poet is renowned. He's young and pretty, a lover of men and women. He performs for the court, kisses like a scoundrel, and mocks with a silver tongue.Yet allow him this: It's only the most cunning, most manipulative soul who can play the fool. For Poet guards a secret. One the Crown would shackle him for. One that he'll risk everything to protect.
Alas, it will take more than clever words to deceive Princess Briar. Convinced that he's juggling lies as well as verse, this righteous nuisance of a girl is determined to expose him.But not all falsehoods are fiendish. Poet's secret is delicate, binding the jester to the princess in an unlikely alliance . . . and kindling a breathless attraction, as alluring as it is forbidden.
Foolish Kingdoms is one of my favorite series, and I highly recommend it if you're into NA fantasy romance.
 5. Best series you started in 2019? Best Sequel of 2019? Best Series Ender of 2019?

BEST SERIES STARTER: WICKED SAINTS BY EMILY A. DUNCAN
BEST SEQUEL: FIND ME THEIR BONES
BEST SERIES ENDER: IMMORTAL FIRE BY ANNETTE MARIE
  6. Favorite new author you discovered in 2019?
Emily A. Duncan, author of Wicked saints: "Emily A. Duncan was born and raised in Ohio and works as a youth services librarian. She received a Master's degree in library science from Kent State University, which mostly taught her how to find obscure Slavic folklore texts through interlibrary loan systems. When not reading or writing, she enjoys playing copious amounts of video games and dungeons and dragons. She is represented by Thao Le of the Sandra Dijkstra Literary Agency."
---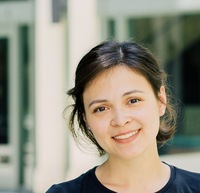 Helen Hoang is that shy person who never talks. Until she does. And the worst things fly out of her mouth. She read her first romance novel in eighth grade and has been addicted ever since. In 2016, she was diagnosed with Autism Spectrum Disorder in line with what was previously known as Asperger's Syndrome. Her journey inspired THE KISS QUOTIENT. She currently lives in San Diego, California with her husband, two kids, and pet fish.
---
7. Best book from a genre you don't typically read/was out of your comfort zone?

None
 8. Most action-packed/thrilling/unputdownable book of the year?

Shadow of the Fox is a fast paced YA book filled with Japanese mythology, magic, and a dash of romance. I highly recommend this series if you haven't read it yet.
 9. Book You Read In 2019 That You Would Be MOST Likely To Re-Read Next Year?
BLOOD HEIR BY AMELIE WEN ZHAO: After all the contraversies, I'm glad it was finally published. I'm hoping the next book is even more better.
10. Favorite cover of a book you read in 2019?
11. Most memorable character of 2019?

Rasmira from Warrior of The Wild: Fierce, strong, and brave.
 Stella from The Kiss Quotient: She's just adorable! I absolutely loved her character in the Kiss Quotient.
Malachiasz Czechowicz aka Mal from The Wicked Saints: He's very mysterious and alluring.
 12. Most beautifully written book read in 2019?
It's a modern day mash up of Phantom of The Opera, and Beauty And The Beast. I'm a sucker for B&B retellings and I seriously enjoyed reading this book. It's a stand-alone novel. The story was very unique and emotional.
13. Most Thought-Provoking/ Life-Changing Book of 2019?
 I'm a great fan of Brigid's books especially her contemporary novels. Her stories are emotional and they never fail to touch my heart. Call it What You Want was a perfect YA read filled with right amount of family, drama, and romance.
14. Book you can't believe you waited UNTIL 2019 to finally read? 
I didn't expect to love this as much as I did. The characters were so good and loved the steamy romance, and the diverse aspect.
15. Favorite Passage/Quote From A Book You Read In 2019?
"Most of us can hide our greatest hurts and longings. It's how we survive each day. We pretend the pain isn't there, that we are made of scars instead of wounds." – Leigh Bardugo ( King of Scars)
"One choice doesn't determine your whole future."– Brigid Kemmerer (Call it What You Want)
"The future is an ever changing stream. Every choice, every decision we make, sends it down a different path." – Julie Kagawa (Shadow 🦊f The Fox) 
16.Shortest & Longest Book You Read In 2019?
 17. Book That Shocked You The Most

This two books has some really good shocking twists at the end.
18. OTP OF THE YEAR (you will go down with this ship!)

(OTP = one true pairing if you aren't familiar)
Micheal and Stella from The Kiss Quotient
Zera and Prince Lucien from Bring Me Their Hearts series
19. Favorite Non-Romantic Relationship Of The Year
Spensa and M-Bot from Skyward series by Brandon Sanderson
Caledonia and Pisces from Seafire by Natalie C. Parker
20. Favorite Book You Read in 2019 From An Author You've Read Previously
I loved the author's One of Us lying and she didn't disappoint me with this book. The story was thrilling, and unpredictable.
21. Best Book You Read In 2019 That You Read Based SOLELY On A Recommendation From Somebody Else/Peer Pressure/Bookstagram, Etc.:
So many of my bookish friends love Mariana Zapata and they suggested me to start with this book and it didn't disappoint me. Although the story was predictable, I really loved the characters. I  can't wait to check out more of this author's works.
22. Newest fictional crush from a book you read in 2019?
Mal from the Wicked Saints: I'm sucker for dark, mysterious and morally grey characters.
23. Best 2019 debut you read?
These two are BLOODY amazing! I highly recommend these two series if you like books that has blood magic and lots of dark vibes.
24. Best Worldbuilding/Most Vivid Setting You Read This Year?
25. Book That Put A Smile On Your Face/Was The Most FUN To Read?
Well Met By Jen Deluca:  Well Met is Jen Deluca's debut standalone novel filled with romance, comedy, drama, and emotions. I had lots of fun reading this book. It seriously didn't feel like a debut novel at all. The main characters were pretty fun and well developed. I loved the slow burn romance between them. If you're looking for a good hate to love romance novel then you must give this a shot.
Zodiac Academy: Ruthless Fae: An Academy Bully Romance: This book was hilarious. I had lots of fun reading this book. It was super entertaining and I highly recommend it.
The Bride Test By Helen Hoang: This list isn't complete without this book. The characters were so adorable and they always put a smile on my face.
26. Book That Made You Cry Or Nearly Cry in 2019?
27. Hidden Gem Of The Year?
28. Book That Crushed Your Soul?
Amy is a wonderful author and her books are just beautiful. If you haven't read her books then you should give her a try. You won't regret it!
29. Most Unique Book You Read In 2019?
I never read this author's work so I didn't know what to expect from this book but I really loved the synopsis and the beautiful cover. Despite the slow start, I ended up loving it. It was a unique read and I can't wait for the next book.
30. Book That Made You The Most Mad (doesn't necessarily mean you didn't like it)?
It wasn't really a bad read, but the mc really annoyed me with some of her stupid decisions.
1. One Book You Didn't Get To In 2019 But Will Be Your Number 1 Priority in 2020?
I actually finished them this month and I really enjoyed them but my favorite was the debut novel Serpent and Dove by Shelby Mahurin.
2. Book You Are Most Anticipating For 2020 (non-debut)?
3. 2020 Debut You Are Most Anticipating?
 4. Series Ending/A Sequel You Are Most Anticipating in 2020?
5. One Thing You Hope To Accomplish Or Do In Your Reading/Blogging Life In 2020?
Read More Books!
6. A 2020 Release You've Already Read & Recommend To Everyone:
So far, I've read only one 2020 release and that is Scavenge the Stars By Tara Sim. It's my first book by the author so I didn't put any high expectations on it. It was an enjoyable read but the plot was nothing that'll blow your mind away.  It's a gender-swapped retelling of The Count of Monte Cristo. I gave it three and a half stars!
---
So that's it for this year! Thanks for reading my post. If you've read any of the books from the above list, please do share your thoughts in the comments below.
Until next time and have a great day! 😀