RELEASE DATE: September 3rd 2019
AUTHOR: Rebecca Schaeffer
GENRE:    Young-Adult,  Dark, Urban-Fantasy, Supernatural.
PUBLISHER: HMH Books for Young Readers
SUMMARY:
After escaping her kidnappers and destroying the black market where she was held captive, all Nita wants is to find a way to live her life without looking over her shoulder. But with a video of her ability to self-heal all over the dark web, Nita knows she's still a prime target on the black market.
There's only one way to keep herself safe.
Nita must make herself so feared that no one would ever dare come after her again. And the best way to start building her reputation? Take her revenge on Fabricio, the boy who sold Nita to her kidnappers. But killing Fabricio is harder than Nita thought it would be, even with Kovit by her side. Now caught in a game of kill or be killed, Nita will do whatever it takes to win.
Only Ashes Remain is the second installment in the Market Of Monsters series. I've been looking forward to this book Since I've finished the first one. To be honest, I've mixed thoughts about it, but overall I enjoyed it.  My main issue with this book was there's no plot progress. This whole book was a cat and mouse game between Nita and her enemies. Even though I enjoyed Nita and Kota together as a team and the bloody action, I was still left a bit unsatisfied.
The story continues where it was left off in the first book. After destroying the black market and escaping her kidnappers, Nita seeks help from INHUP in Toronto where she meets Fabricio, the guy who sold her out to the kidnappers. The INHUP isn't aware that she's an unnatural except for Fabricio. They agree to not kill each other in exchange for not revealing their true identities to INHUP but Nita's troubles aren't over yet. She's still the prime target in the market and she seeks help from her old friend Kovit, an unnatural who feeds through others pain. Nita doesn't want to be a prey for her whole life so she sketches a plan where she would show everyone how dangerous she can be so that no one would ever dare to come after her again  and she's also got to settle her old score with Fabricio.
I really loved Nita in the first book but In this book I was a bit annoyed with some of her actions especially her killing spree. She has done some dumb mistakes that risked other people's lives.  She was antihero, selfish, hypocrite, and totally blood thirsty in this book. On the other hand, I loved Kovit! Kovit maybe a monster but he still has some consciousness. He doesn't kill people without reason and he hates that he has to feed on other people's pain to survive. He's flawed and a very interesting character. The romance between Nita and Kovit was sweet but not too intense. Both of them were twisted in their own ways and I ship them hard. We also meet some new interesting characters in this book and my favorite was the Kelpie who creeped the hell out everyone especially Nita.
Although there's no plot development in this book, it's not a bad read. There's so many reveals in it and we finally get the backstory of Kovit. The story is fast paced but I still found some parts dragged. If you like bloody action and murderers with no remorse then this book is just for you. The author's writing was great. The story was written in third person POV. The whole book was set in Toronto, Canada. The author set an interesting world and I hope we get to meet more supernatural creatures.
Overall, it was an entertaining sequel filled with action, gore, torture, and murders. The book concluded with a pretty good twist and I'm hoping there's going to be more bloody violence in the next book. I'm definitely looking forward to it.
Recommend it?
Yes
If  you like dark and twisted YA books with morally grey characters then you must give this series a shot.
TRIGGER WARNINGS: Blood, Torture, Violence, Death, Murders, Cannibalism, and Gore.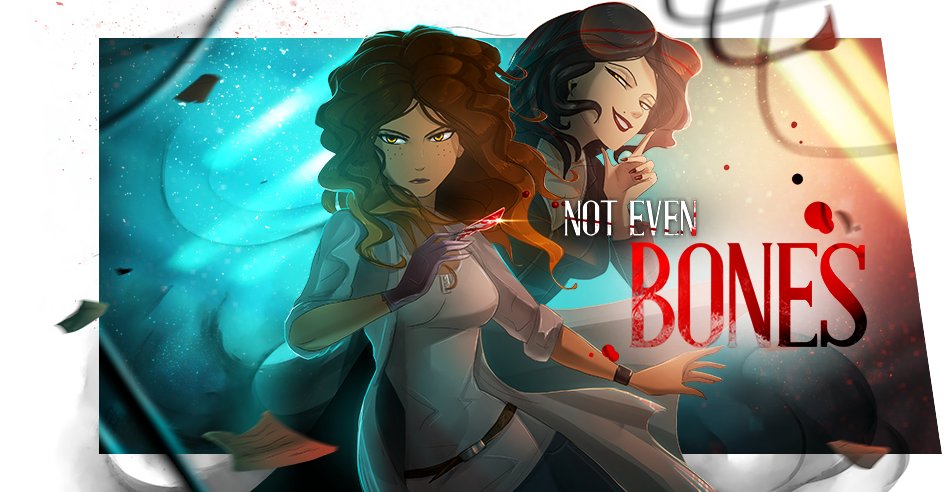 BTW the first book is currently adapted into a Webtoon and you can read it for free in the webtoon app. Episodes are updated weekly ones.
MY RATING:

[3.5/5 Stars]
---
So, What do you think of this book? Have you read this series yet? Do you Plan to read it?
Please feel free to comment below!
See You In The Next Post and Have a Great Day! 🙂