RELEASE DATE: February 21, 2019
AUTHOR: Natalia Jaster
GENRE: New-Adult,  Fantasy,    Adventure, LGBT, Romance.
 
SUMMARY:
Lyrik is a rogue with skills.
In the Kingdom of Winter, he's a swaggering potioneer who hunts for wisdom—a brew that will shake the world.
It's the only secret he craves.
Except for the one boy he can't have.
Nicu is a dreamer with hopes.
He's an impish Royal who hunts for wishes—a legendary star that grants yearnings.
It's the only mystery he desires.
Except for the one boy he can't stand.
It's been three years since they clashed, never wanting to see each other again. But in a land of glittering frost, they might discover something more than wisdom or wishes. Something far more exquisite—and painful.
*Mature young adult/new adult: sexual content and language. For readers 17 and older.*
"I want you because you're kind, generous, and playful.
I want you because when it snows, you say the stars are falling.
Because you choose joy over bitterness.
I want you because you choose to believe in things you can't see.
Because you choose to dream."
 The foolish kingdoms is one of my favorite NA fantasy series. It's a unique fantasy romance series which deals with friendship, love, family, and mental disabilities. Dream is the final installment in this series. It's a love story between a Songbird and a Potioneer.  I have been waiting for Niku and Lyrik's story since I have finished Lie. I enjoyed all the books in this series but my favorite will always be trick. This book can be read as a standalone but I strongly suggest you guys to check out the other books in this series too.
The story picks up three years after the events in Lie where Nicu gets his heart crushed by Lyrik. He loses his ability to sing and hates Lyrik for leaving him. In Iradis of Wiinter, Lyrik has done three years of apprenticeship. He's skilled in Alchemy and Potionry. He doesn't regret rejecting Nicu because they both come from different worlds and any relationship between them will never be possible, but he can't help thinking about him these past three years. When he learns that King Jerin had invited his songbird to Winter, his heart is in turmoil. Nicu is a dreamer and he wants to hunt the Winter's legendary star in Iradis that grants wishes. When they both meet, the attraction is still there, but they try to deny their feelings for each other. Nicu is ready to move on and he don't want to get his heart broken once again.
I loved Nicu's character since he was a little kid and now he is a grown up man but I still find him adorable and cute. His innocent yet smart personality is quite appealing. Despite his disability, he always stood strong and brave which is very admirable. We seriously need more characters like this in the literary world. Now coming to our roguish Potioneer Lyrik, he's a total bad boy. He cares for Nicu but keeps his distance because he thinks that he doesn't deserve him. I feel bad for this guy. His back story really surprised me and now I can understand why he acted a  bit cold sometimes. I quite enjoyed the forbidden relationship between Nicu and Lyrik. They're total opposites but perfect for each other. There was a lot of sexual tension between them. Whenever they meet they either clashed or lit the pages on fire. Their romance was sweet, sexy, and totally swoon worthy. As for the secondary characters, I liked Nicu's sidekick Whisper. She's a deer who can understand Nicu perfectly well. Every  protagonist in this series has a pet sidekick and my favorite is Flare's Mr. Knight, the frog. I loved the Cameo appearances of Poet, Briar, Flare, Jerin, Aspen, and Aire. They're all main characters in previous installments but in this book they're supporting characters. I really enjoyed Poet's role as a protective father in this book. 
The plot was heartwarming and entertaining! The pacing was good but I did found some parts a little slow. I loved the whole concept and it makes a perfect ending to this epic series. That last part made me a bit worried but I'm glad that it ended with a happy ending. The author's writing was beautiful and lyrical. It's one of the best aspects of this series. The book was written in dual POV's switching between Nicu's third person POV and Lyrik's first person POV. The world building was great. I liked the wintery landscape the author had created. As usual, this book doesn't have real magic but it still feels like a magical read.
Overall, it was a great read! I loved the ending, It perfectly wrapped up the series. The whole journey was fun a ride and It's sad that it was finally over. I'm definitely gonna miss these characters especially Poet. Anyways, I can't wait to check out Natalia's other series.
Recommend it?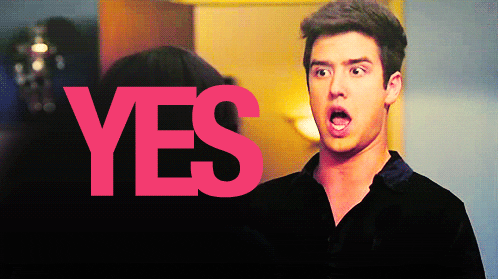 I highly recommend this series to all the NA fantasy lovers!
MY RATING:


[4/5 Stars]
So, What do you think of this book? Have you read it yet? Do you Plan to read it?
Please feel free to comment below!
See You In The Next Post and Have a Great Day!

 🙂