RELEASE DATE: November 1st 2018
AUTHOR: Julie Kagawa
GENRE: Young-Adult,  Fantasy,  Mythology, Magic, Adventure.
PUBLISHER: HQ Young Adult
SUMMARY:
A single wish will spark a new dawn. Every millennium, one age ends and another age dawns…and whoever holds the Scroll of a Thousand Prayers holds the power to call the great Kami Dragon from the sea and ask for any one wish. The time is near and the missing pieces of the scroll will be sought throughout the land of Iwagoto. The holder of the first piece is a humble, unknown peasant girl with a dangerous secret. 
Demons have burned the temple Yumeko was raised in to the ground, killing everyone within, including the master who trained her to both use and hide her kitsune powers. Yumeko escapes with the temple's greatest treasure – one part of the ancient scroll. Fate thrusts her into the path of a mysterious samurai, Kage Tatsumi of the Shadow Clan. Yumeko knows he seeks what she has and is under orders to kill anything and anyone who stands between him and the scroll.
"The future is an ever changing stream. Every choice, every decision we make, sends it down a different path."
Julie Kagawa is one of my top favorite authors. After finishing her Talon Saga, I was desperate for Shadow of The Fox. It was one of my most anticipated releases of 2018. I haven't read it last year because I wasn't ready yet but I knew that I'm going to love it and I really did. It's a story inspired by Japanese mythology Kitsune (fox shifters). I'm a total sucker for books with Japanese myths and this book was absolutely amazing. The whole journey felt like watching an action packed anime. The characters were fantastic. The setting, the magic, the plot, the adventure, and the writing was just perfect. This book was pure entertainment.
Sixteen Year Old half Kitsune half human Yumeko grew up in Silent Winds temple inhabited by Monks. Because of her yokai nature, She has the ability to create illusions and foxfire. She always got scolded for using her tricks to make fun of the monks. One day when demons attacks their temple, she was given an important mission to take one part of an ancient scroll which contains thousand prayers that has the power to call the great Kami Dragon from the sea and ask for any one wish. Yumeko is determined to fulfill her master's last wish and protect it at all cost from the evil. And then her path crosses with a mysterious samurai. Kage Tatsumi is an assassin who pledges fealty to the shadow clan. He's nothing but a weapon to them and every time he was given a mission, he never questioned them. He wields a powerful demon sword Kamigoroshi which tries to take control of him everyday. He was given a new task to retrieve an ancient scroll and kill anyone who comes in his way. When he meets Yumeko he knew that she's going to be trouble for him but she's the only one who can take him to the scroll. Yumeko knows that she couldn't do the mission alone with all the demons hunting for the scroll so she makes a deal with the demonslayer by lying that she would take him to the hidden place where the scroll is located if he would protect her through the journey. Using her Illusion skills she hides her Youkai nature from him  because if he discovers her lies, she's certain that he would kill her without hesitation and take the map from her. During their journey, they fight a lot of demons and meets strangers who quickly becomes their companions.
I adored every character in this book who're unique in their own way. They're the best part that made this story enjoyable throughout. I loved Yumeko, Tatsumi, Okami, and Reiko. Yumeko is our main protagonist. She's a half kitsune and I expected her to be a smart cunning fox with clever tricks but she totally surprised me with her sweet, fun, and naive personality. I was teeny tiny bit disappointed that we didn't get to see her in action. Nonetheless, I still enjoyed her character a lot. Tatsumi aka Kage demonslayer is your typical broody assassin and I like him very much. He's a pretty complex character. Since young, he was raised to become a weapon and obey orders from his superiors without questioning them. He never knew love, fun, and compassion. I felt bad for this guy.  He reminded me so much of Garrett from the Talon Saga. Coming to our next character who brought humor to the plot and his name is Okame. He used to be a samurai but now a exiled ronin and a total drunkard. His character was pretty fun and I really want to know his backstory. The trio of Yumeko, Tatsumi, and Okami reminded me  a lot of Kaoru, Kenshin, and Sanosuke from Rurouni Kenshin aka Samurai X. I really liked the friendship, and banters between them. It was fun watching how Yumiko never gets Okame's sarcastic jokes because she was too naive to understand them. Their conversations always brought smile to my face. And last but not the least, I also liked the Shrine maiden named Reiko. She was totally kickass and I want more of her in the next book. I also liked the villains in this book. They are pretty smart, evil, and wicked to the core.
The plot was engaging, thrilling, and totally action packed. Unlike Julie's other series this book was focused more on action and adventure, and very less on romance. The relationship between Yumeko and Tatsumi was very much a slow burn. It is in initial stage so don't expect for any swoon worthy scenes yet. The actions scenes were very well done. Julie is a total pro when it comes to writing this stuff. I liked the road travelling adventure. The twists and turns were pretty good, but as for the last major twist I saw that one coming from the start. The story moved in a fast pace and there's not even a single boring scene. The writing was addicting, as always. I'm a great fan of Julie's writing style. The book was written in multiple POV's switching between different characters. I loved the mythical world she had created. There are monsters, witches, demons, ghosts, and spirits. I quite enjoyed the Japanese myths and culture. The author described everything with vivid detail. Also loved the unique magic in this book.
Overall, this was a fantastic read and my new favorite! It was really a great start to a new series. I'm not saying it was a total perfection without flaws but in terms of entertainment this book deserves all the five stars. I enjoyed every minute of it. The ending had left me wanting for more. I seriously can't for the next to come out!
Recommend it?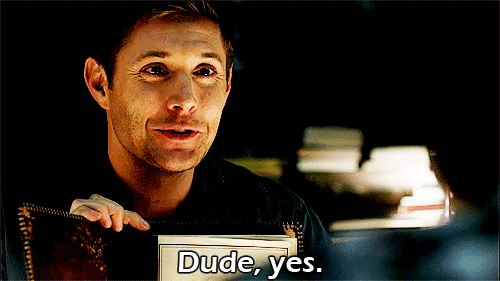 I highly recommend this book to all the readers who loves action packed YA fantasy! If you're an anime lover then you need this book in your life. It's totally worth it!
MY RATING:


[5/5 Stars]
So, What do you think of this book? Have you read it yet? Do you Plan to read it?
Please feel free to comment below!
See You In The Next Post and Have a Great Day!

 🙂