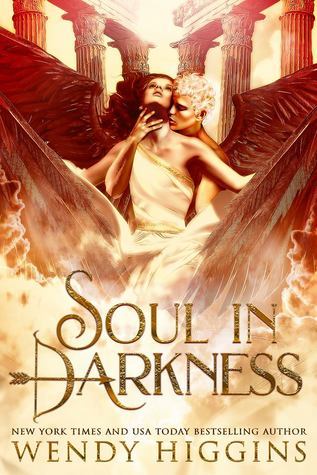 RELEASE DATE: February 12th 2019
AUTHOR: Wendy Higgins
GENRE: New-Adult,  Fantasy, Retellings, Romance.    
SUMMARY:
People travel from afar to the small isle in the Aegean Sea hoping for a single glimpse of Princess Psyche. Their adoration for the mortal woman is so all-consuming that citizens begin to shower her with the very gifts and offerings they once left at the alter of Venus, goddess of love and beauty.
But gods are known for their jealousy.
Cupid, the god of love, takes pleasure in causing strife and mischief in the lives of humans. He uses love as a weapon, humoring in the weakness of people at the whims of their feelings. When his mother Venus approaches him about punishing the human girl who dares to steal her offerings and affections from the people, Cupid gladly accepts.
Psyche's punishment is to be given to a mysterious creature who only comes to her in the dark of night under the pact that she will never lay eyes on him. She is terrified of this stranger, who the oracle described as a serpent. Her mate, however, is masterful in his dealings with his bride. He takes his time, morphing her fears into different sensations completely.
" In every person I met, every new face, I sought the one who would finally lock eyes with me and see through to my soul within. "
Soul In Darkness was one of my highly anticipated books of 2019 and I'm very happy to say that I wasn't disappointed. I'm a total sucker for fantasy romances and this book was absolutely amazing!  It is actually a stand-alone novel inspired by the greek mythology Cupid and Psyche. I've read only few retellings of this myth and so far, this was the best. It's definitely going into my favorites list. I enjoyed every aspect of this book.  The characters, the story, the writing, the romance and the setting was perfect. The author has done a great job in weaving this tale and I hope she writes even more fascinating tales like this in the future.
Princess Psyche, the third royal daughter of the isle was born with great beauty. People from far away travel to her isle just to have a glimpse of her beautiful face. In her entire life, Psyche lived a lonely life without friends because every girl was quite envious of her beauty. Everyone adored her physical beauty but Psyche feels it more like a curse. People adored her so much that they left gifts and offerings that they once left at the alter of Venus, goddess of love and beauty. Venus gets enraged by the humiliation from the humans and asks her son Cupid to teach the mortal a lesson. Cupid who likes making mischief and strife in the lives of humans gladly accepts it. When Psyche finally discovers the empty alter of goddess Venus, it was already too late. For her punishment, the oracle tells her that she's to become the bride of a dark-deeded winged serpent. Psyche is terrified of this unknown monster and she feels that she wouldn't survive his wrath but when she finally meets her mysterious husband he wasn't what she had expected. Every night, he morphs her fears into sensations that she couldn't resist. 
Psyche is a sweet, brave, and adorable character! I really enjoyed her character in this book. She's vulnerable, yet strong girl. Her fear and emotions felt quite realistic.  She's such a lovely character that you can't help but like her. I absolutely loved Cupid! His character was very intriguing and mysterious from the start. Some of his actions felt wrong at the beginning, but slowly he grew on me and I ended up loving him a lot. The slow burn romance between Cupid and Psyche was sensual, seductive, and absolutely swoon worthy. It was well developed. I enjoyed every interaction between them especially the steamy scenes. Coming to the other characters, Psyche has two sisters Miracle and Dawn. While Miracle cares for her little sister, the other sister Dawn always felt jealous of her beauty. She's always been mean to her. I also liked Psyche's maid Renae. She was very kind and caring. I hated Venus. She was arrogant and a Narcissistic bitch. And finally, I absolutely adored all the pets in this book. Psyche's two dolphins who're her only friends during her loneliness and also Mino and Sphinx. They're all super cute. 
I loved the plot! It was mysterious, romantic, engaging and entertaining throughout. The story had me captivated from the very beginning. The pacing was perfect, and I never felt the need to skim. The book was divided into three parts and I enjoyed every minute of the story. The author did an amazing job in writing her own version of the tale. The writing was captivating. For the most part, the book was told in Psyche's first person POV but it also had Cupid's perspective which was written in third person POV. The setting was fantastic. The author described every structure in great detail.   
Overall, it was a wonderful read filled with swoon worthy romance, mystery, and intrigue! It was really a unique retelling. Even if you're not familiar with the original story you're still going to love it. The story finally concluded with a satisfying ending and I can't wait for the author's next work.  
Recommend it?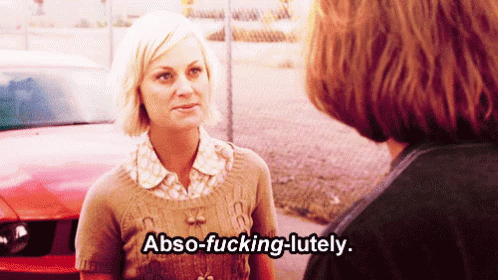 I don't know why people aren't raving about this book because it was freaking good. I highly recommend it!!!!
(Warning: Due to the sexual themes in this book it is not suitable for younger readers)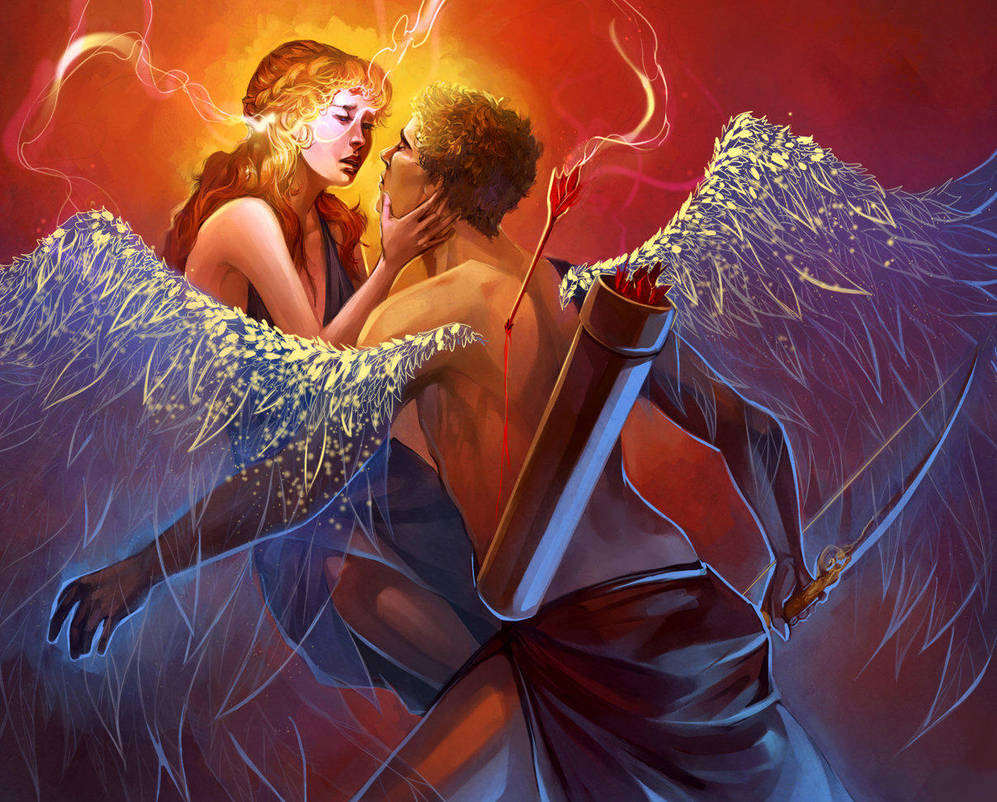 MY RATING:


[4.5/5 Stars]
So, What do you think of this book? Have you read it yet? Do you Plan to read it?
Please feel free to comment below!
See You In The Next Post and Have a Great Day!

 🙂