RELEASE DATE: November 06, 2018
AUTHOR: Brandon Sanderson
GENRE: Young-Adult, Sci-Fi, Fantasy, Adventure.    
PUBLISHER: Golancz
SUMMARY:
Spensa's world has been under attack for hundreds of years. An alien race called the Krell leads onslaught after onslaught from the sky in a never-ending campaign to destroy humankind. Humanity's only defense is to take to their ships and fight the enemy in the skies. Pilots have become the heroes of what's left of the human race.
Spensa has always dreamed of being one of them; of soaring above Earth and proving her bravery. But her fate is intertwined with her father's – a pilot who was killed years ago when he abruptly deserted his team, placing Spensa's chances of attending flight school somewhere between slim and none.
No one will let Spensa forget what her father did, but she is still determined to fly. And the Krell just made that a possibility. They've doubled their fleet, making Spensa's world twice as dangerous . . . but their desperation to survive might just take her skyward . . .
"You get to choose who you are. Legacy, memories of the past, can serve us well. But we cannot let them define us. When heritage becomes a box instead of an inspiration, it has gone too far."
Skyward is the first installment in Brandon Sanderson's new YA Sci-fi series. I loved his Mistborn series and I was very excited for this new series. Although It wasn't as epic as his other works, It was an entertaining read. The plot was great, the characters were fun, and the world building was perfect.
The  story is set on a planet named Detritus which is protected by layers of space junk. Most of the population lives in the underground cities. For hundreds of years, they were attacked by an alien race named Krell. Pilots are their only saviors who fights against them. Seventeen year old Spensa wanted to be a pilot just like her dad to fight against their enemies.. She considers him as her heroic figure. Her whole world turns upside down when her father was killed for deserting his team during a battle. Since then, she was branded as the coward's daughter. Despite others criticism, she's still determined to follow her dreams by joining the flight school. She decides to take the pilot test, but soon she learns that how her last name can impact her whole future.
Spensa was a strong and brave heroine who has a fascination for earthen tales and myths told by her gran-gran but sometimes she was a rash and a stubborn teenager.  Because of her background, Inside she felt like an outsider among her team and she always tried to prove herself to others. I really liked her character even though she annoyed me sometimes. I didn't liked how she was quite rude and judgmental towards another character just because he comes from a rich privileged family. Her character development was the best though. I also enjoyed Jorgen's character. I felt pretty bad for him when he was stuck with an embarrassing callsign. I  liked all the skyward flight team especially Kimmalyn, Bless her Stars. She was hilarious and fun! I quite enjoyed the banters between the team. And last but not least we have M-Bot, an AI driven ship who's got a weird obsession with mushrooms. He's such a fun and sassy AI and definitely one of my favorite characters besides Kimmalyn.
The plot was great but the training routine dragged the story in the middle which is the only issue I had with this book. The mystery surrounding the Krell and the surprising twists kept me engaged to the story till the end. I'm a little bit disappointed with the romance part because there's not many heart to heart conversations between Jorgen and Spensa. It's a very much slow burn romance and I hope we get more action in the next book. The book was written in Spensa's first person POV. The plot was fully action packed and all the flight action sequences were well written. I also liked the ship designs. The writing was perfect and the world building was very creative and imaginative. The author vividly described every structure and place.
Overall, it was a good start to a new series! Despite few issues, it was an enjoyable read filled with action, humor, mystery, and adventure. The surprising twist at the end had left me desperate for the next book.
Recommend it?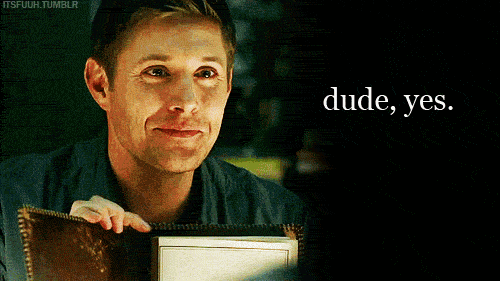 I highly recommend this book if you're looking for an action packed YA sci-fi series!
MY RATING:


[4/5 Stars]
So, What do you think of this book? Have you read it yet? Do you Plan to read it?
Please feel free to comment below!
See You In The Next Post and Have a Great Day!

 🙂