Hello Everyone! Welcome to my End Of Year Book Survey 2018! This awesome survey was created by Jamie @The Perpetual Page Turner . It was my fourth time doing this survey and you can find my last year 2017's survey at here. So, without further ado let's begin!
---
**2018 READING STATS**
Number Of Books You Read: 128
Number of Re-Reads: 2
Genre You Read The Most From: YA FANTASY
1. Best Book You Read In 2018?
For more best books check out my #best reads of 2018
2. Book You Were Excited About & Thought You Were Going To Love More But Didn't?
Smoke In The Sun is a final book in the Flame In The Mist duology. It is one of my highly anticipated books of this month, but sadly it didn't meet my expectations. The story isn't bad but I actually expected more from this finale. There's barely any action in the first half of the book and the ending felt very rushed, It seemed like the author written the last part in a hurry. Although It was a good conclusion, it wasn't nearly as epic or spectacular as I had expected.
 3. Most surprising (in a good way or bad way) book you read?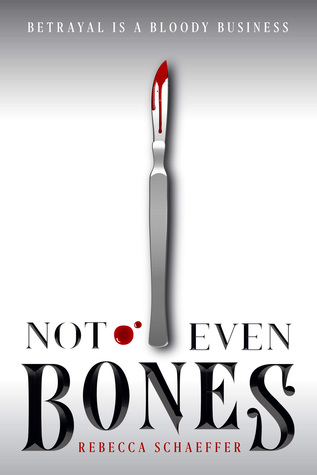 This book was surprisingly good and unique. If you're not comfortable with gore then you might want to skip this one.
 4. Book You "Pushed" The Most People To Read (And They Did)?

If you like hate to love romance or enemies to lovers trope then you definitely need to give it a shot. It was so good!
 5. Best series you started in 2018? Best Sequel of 2018? Best Series Ender of 2018?

BEST SERIES STARTED:
1.THE FOLK OF THE AIR BY HOLLY BLACK: If you're into book boyfriends who're total jerks and mean then this series might be for you.
2.THE MESSENGER CHRONICLES BY PIPPA DACOSTA: If you're looking for a series with strong badass heroine, kickass action, and a lot of handsome supernatural males as love interests then this series won't disappoint you.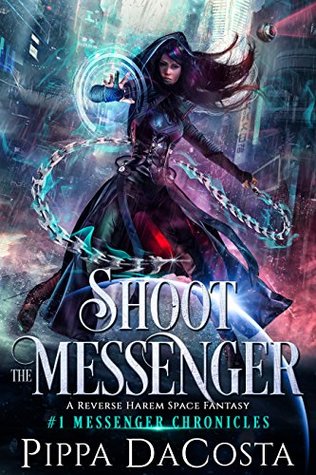 BEST SEQUEL OF 2018:
LEGENDARY BY STEPHANIE GARBER: This book was absolutely amazing and the ending left me wanting for more.
  GENESIS BY BRENDAN REICHS: This book was even more thrilling, more brutal, more savage than the first book and I can't wait to read the final book.
BEST SERIES ENDER OF 2018:
KINGDOM OF ASH BY SARAH J. MAAS: This was a great conclusion to the series!
 6. Favorite new author you discovered in 2018?
Alexandra Christo, Author of To Kill A Kingdom
Kristen Ciccarelli, Author of The Last Namsara
7. Best book from a genre you don't typically read/was out of your comfort zone?

NONE FOR THIS YEAR!
 8. Most action-packed/thrilling/unputdownable book of the year?
BOTH OF THESE ARE FAST PACED AND ACTION PACKED. I HIGHLY RECOMMEND THEM!
 9. Book You Read In 2018 That You Would Be MOST Likely To Re-Read Next Year?
I DON'T RE-READ BOOKS MUCH UNLESS I WANT TO REFRESH MY MEMORY OF THE STORY BEFORE GETTING INTO THE SEQUEL.
10. Favorite cover of a book you read in 2018?
SORRY, I CAN'T PICK ONE!
11. Most memorable character of 2018?

Lemon Fresh was totally fun. I really liked her quirkiness and fun personality.
 12. Most beautifully written book read in 2018?
This book was beautiful Inside and Outside!
13. Most Thought-Provoking/ Life-Changing Book of 2018?
This is not only a fantasy romance but also a thought provoking Story.
 14. Book you can't believe you waited UNTIL 2018 to finally read? 
I love reading books that has dragons and I can't believe that I waited until 2018 to finally pick this up. I enjoyed reading this a lot and can't wait to read the next book.
 15. Favorite Passage/Quote From A Book You Read In 2018?
"People don't change. They just get better at hiding who they really are."
– Sadie By Courtney Summers
"Your past doesn't make calls on your future. It doesn't matter who you were. Only who you are."
– Lifel1k3 By Jay Kristoff
"No one lives in a vacuum. Our actions have an impact on everyone around us. Sometimes without us even realizing it."
 -More than we can Tell By Brigid Kemmerer
16.Shortest & Longest Book You Read In 2018?
LONGEST BOOK: KOA BY SARAH J. MASS (980 PAGES)
SHORTEST BOOK: YUMI BY RENEE AHDIEH (8 PAGES)
 17. Book That Shocked You The Most

(Because of a plot twist, character death, left you hanging with your mouth wide open, etc.)

18. OTP OF THE YEAR (you will go down with this ship!)
LORCAN AND ELIDE FROM THRONE OF GLASS SERIES BY SARAH J. MAAS
19. Favorite Non-Romantic Relationship Of The Year
LEMON FRESH AND EVIE FROM LIFEL1K3
KESH LASOTA AND SOTA FROM THE MESSENGER CHRONICLES BY PIPPA DACOSTA
AELIN AND LYSANDRA FROM TOG SERIES BY SARAH J. MAAS
20. Favorite Book You Read in 2018 From An Author You've Read Previously
21. Best Book You Read In 2018 That You Read Based SOLELY On A Recommendation From Somebody Else/Peer Pressure/Bookstagram, Etc.
SADIE  BY COURTNEY SUMMERS
22. Newest fictional crush from a book you read in 2018?
DARA (Djinn) FROM CITY OF BRASS, & CARDAN (Fae) FROM CRUEL PRINCE, PESTILENCE (Horseman) FROM PESTILENCE, POET (Human) FROM TRICK BY NATALIA JASTER
23. Best 2018 debut you read?
BLOOD AND SAND BY C.V. Wyk
COBAB BY TOMI ADEYEMI
TO KILL A KINGDOM BY ALEXANDRA CHRISTO
THE LAST NAMSARA BY KRISTEN CICCARELLI
A TOUCH OF GOLD BY ANNIE SULLIVAN
24. Best Worldbuilding/Most Vivid Setting You Read This Year?
YOUSAY FROM LIFEL1K3 BY JAY KRISTOFF
25. Book That Put A Smile On Your Face/Was The Most FUN To Read?
26. Book That Made You Cry Or Nearly Cry in 2018?
SADIE BY COURTNEY SUMMERS
RYAN'S BED BY TIJAN
27. Hidden Gem Of The Year?
TRICK, THE GODS OF MEN, A TOUCH OF GOLD, NOT EVEN BONES, HONOR AMONG THIEVES, DREAD NATION.
28. Book That Crushed Your Soul?
THE GIRL AND HER REN BY PEPPER WINTERS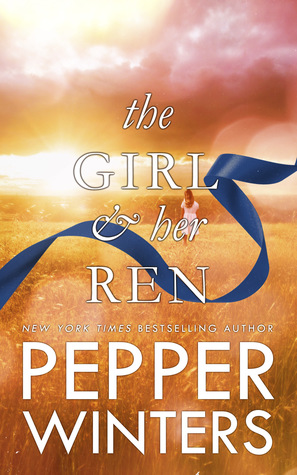 29. Most Unique Book You Read In 2018?
TRAIL OF LIGHTNING BY REBECCA ROANHORSE: This book was incredibly unique and very interesting. It represents Navajo myths and legends. I'm not familiar with any of their myths and it was very refreshing to read about a whole new world, culture, and magic. I quite enjoyed the story. It was a perfect mix of urban fantasy and sci-fi.
30. Book That Made You The Most Mad (doesn't necessarily mean you didn't like it)?
THE CITY OF BRASS(THE DAEVABAD#1) BY S.A. CHAKRABORTY: I may have enjoyed the book but I'm pretty mad about its ending.
ESCAPING FROM HOUDINI(STALKING JACK THE RIPPER#3) BY KERRI MANISCALCO: I liked the murder mystery but the unnecessary drama ruined the overall fun for me. Audrey Rose makes some dumb decisions in this book and I can't believe she's the same Independent Audrey from the previous installments. And also I didn't liked how Thomas Cresswell was kinda sidelined by another character.
1. One Book You Didn't Get To In 2018 But Will Be Your Number 1 Priority in 2019?
2. Book You Are Most Anticipating For 2019 (non-debut)?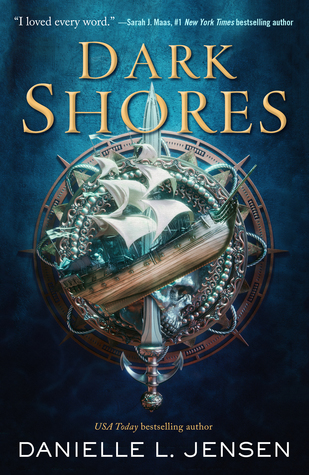 CRESCENT CITY BY SARAH J. MAAS, NINTH HOUSE By Leigh Bardugo,  INTO THE CROOKED PLACE By Alexandra Christo
3. 2019 Debut You Are Most Anticipating?
WICKED FOX BY KAT CHO, SEVEN DEADLY SHADOWS By Courtney Alameda 
4. Series Ending/A Sequel You Are Most Anticipating in 2019?
FIRE AND ASH By C.V. Wyk, THE KINGDOM OF COPPER By S.A. Chakraborty, ONLY ASHES REMAIN by Rebecca Schaeffer, TEMPLE OF SAND By Barbara Kloss, WAR By Laura Thalassa.
5. One Thing You Hope To Accomplish Or Do In Your Reading/Blogging Life In 2019?
READ MORE BACKLISTED BOOKS!
6. A 2019 Release You've Already Read & Recommend To Everyone (if applicable):
This book is a National treasure meets six of crows in 18th century Paris. I enjoyed this book, but honestly  It's not as amazing as Six Of crows but it still makes a good read if you're into books that involves lot of quests. I definitely recommend it to everyone.
So that's it for this year! If you've read any of the books from the above list, please share your thoughts in the comments below.
Until next time and have a great day! 😀