RELEASE DATE: May 24th 2012 
AUTHOR: Erin Morgenstern
GENRE: Adult, Fantasy, Magic.    
SUMMARY: 
The circus arrives without warning. No announcements precede it. It is simply there, when yesterday it was not. Within the black-and-white striped canvas tents is an utterly unique experience full of breathtaking amazements. It is called Le Cirque des Rêves, and it is only open at night.
But behind the scenes, a fierce competition is underway: a duel between two young magicians, Celia and Marco, who have been trained since childhood expressly for this purpose by their mercurial instructors. Unbeknownst to them, this is a game in which only one can be left standing, and the circus is but the stage for a remarkable battle of imagination and will. Despite themselves, however, Celia and Marco tumble headfirst into love – a deep, magical love that makes the lights flicker and the room grow warm whenever they so much as brush hands.
True love or not, the game must play out, and the fates of everyone involved, from the cast of extraordinary circus per­formers to the patrons, hang in the balance, suspended as precariously as the daring acrobats overhead.
Written in rich, seductive prose, this spell-casting novel is a feast for the senses and the heart.

"People see what they wish to see. And in most cases, what they are told that they see." 
This book has been on my TBR for a very long time and I've finally decided to give it a go. Well, Night Circus really took me on a magical ride, but sadly it didn't meet my very high expectations. It might've ended up in my favorites shelf, if I had read this a decade ago. Just because it didn't fully meet my expectations it doesn't mean I didn't love it. It was a good read. If I had to rate every aspect of this book, I would give five stars for the magic, the creativity, the setting, and the beautiful writing, but for the story-line and the characters, I would give them a three and a half stars. As for the romance it wasn't amazing but it wasn't bad either. I would give it a three stars.  The cover art for this book was beautiful, It gets full points. Although it didn't end up in my favorites, I wasn't disappointed because it was a captivating read throughout.
"The most difficult thing to read is time. Maybe because it changes so many things." 
A young girl named Celia Bowen was  delivered to her father who is a world famous magician named Prospero the Enchanter. He performs genuine magic on stage which everyone thinks as illusions because no one believes magic is real. He trains Celia his skills to make her compete in a mysterious game. Her entire childhood was spent on training illusions and she didn't even know who's her opponent. On the other hand, a young Orphan boy named Marco Alistair was trained by a grey suit man. They were both destined to fight in a magical game and Le Cirque des Rêves is nothing but their battle ground. Neither of them knows the rules and the extent of the game. They didn't expect to fall in love with each other but it's too late when they discover that only one of them can stand victor. The game must play out and neither can abandon it because it also involves the fates of everyone in the Circus.
"Good and evil are a great deal more complex than a princess and a dragon . . . is not the dragon the hero of his own story?
The characters were not bad but I can't emotionally connect with them. I liked Celia, Poppet, Widget and Bailey but I found rest of the cast a little bland. Celia was a strong heroine. I really liked her magical skills! Despite all the abuse, she grew into a strong woman. Her training with her father seemed very abusive. He wanted her to be the best. I absolutely hated him. Marco was nice, sweet and a little bit mysterious. He's fascinated by Celia's magic and quickly develops feelings for her. I really wanted to like this guy but the way he dumped Isobel was not right. The romance between Celia and Marco was okay-ish. It wasn't well developed. I wish the author showed more interactions between them before they declared their feelings for each other. As for the other characters, I really loved the red twins Poppet, and Widget. They're so innocent and sweet. I also liked Bailey, his character's significance is revealed at the end of the book. 
"Life takes us to unexpected places sometimes. The future is never set in stone, remember that." 
The plot was mysterious but the pacing was pretty slow. For the first half, I was really confused about the storyline and how quickly the years were moving. You won't get the story until you get to the second half. Another issue I had with this plot was that it was also lacking in building suspense. Yeah, there was breathtaking magic in this book but don't expect any magical battles in it. You'll be disappointed. There's not much action in it. Honestly, the mystery and the enchanting magic were the only aspects that held my interest till the end. The book was written in third person POV and I loved the lyrical writing. The author described everything in Vivid detail. The world building was amazing. The Victorian London setting was pretty good, but I was more fascinated with the black and white stripes of the Circus setting. The Magic was totally enchanting. The Author's imaginary skills were extra-ordinary. It's definitely the best aspect of this book. 
"Like stepping into a fairy tale under a curtain of stars." 
Despite all the issues, I found this book very enjoyable especially the magic part. The ending was satisfying for a stand-alone novel. All in all, It was truly an entertaining read and definitely makes a good winter read. After finishing this book, I can't wait to read Erin's next book! 
Recommend it?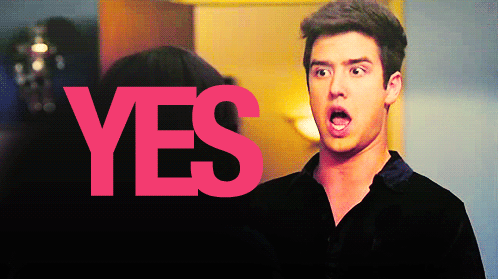 I would highly recommend this book if you're looking for a slow magical ride. It's not an action filled ride but It's definitely worth giving a shot!   
---
MY RATING:


[4/5 Stars]
So, What do you think of this book? Have you read it yet? Do you Plan to read it?
Please feel free to comment below!
See You In The Next Post and Have a Great Day!

 🙂