---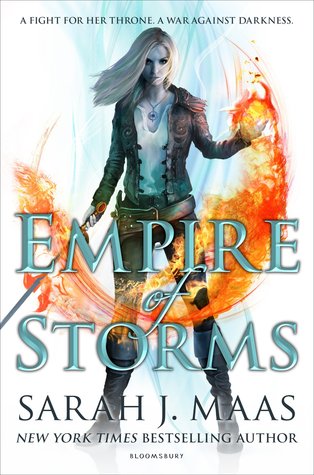 RELEASE DATE: September 6th, 2016
AUTHOR: Sarah J. Maas
GENRE:  Young-Adult, Fantasy, Romance, Adventure, Fae, Magic.  
PUBLISHER: Bloomsbury  
SUMMARY:
The long path to the throne has only just begun for Aelin Galathynius as war looms on the horizon. Loyalties have been broken and bought, friends have been lost and gained, and those who possess magic find themselves at odds with those who don't.
With her heart sworn to the warrior-prince by her side, and her fealty pledged to the people she is determined to save, Aelin will delve into the depths of her power to protect those she loves. But as monsters emerge from the horrors of the past, and dark forces become poised to claim her world, the only chance for salvation will lie in a desperate quest that may mark the end of everything Aelin holds dear.
In this breathtaking fifth installment of the New York Times bestselling Throne of Glass series, Aelin will have to choose what—and who—to sacrifice if she's to keep the world of Erilea from breaking apart.
"She was a force of nature. She was a calamity and a commander of immortal warriors of legend."
This book was an empire of emotional storms! It was really a great sequel to Queen Of Shadows.  Despite few issues, I really enjoyed the whole journey. The plot was gripping filled with so many twists and turns and new ships. I enjoyed every aspect especially the action parts. All the characters were amazing in this book. I really missed Chaol in this book because he doesn't appear in the entire plot. The below review contains spoilers for the people who haven't read the previous installments.
SUMMARY
The story picks up from where it was left off in Queen Of Shadows. Aelin had finally defeated the king of Adarlan. The glass castle is destroyed and Dorian Havilliard ascends the Adarlan throne. Aelin Ashryver Galathynius is on her way to Terrasen to reclaim her throne but things take a surprising turn when the Lord's of the Terrasen are reluctant to accept her as their Queen. Elide is finally free from her uncle vernon thanks to Manon and she sets on a journey to join her queen.
Manon and her thirteen are not happy to serve the valg king Erawan. when her grandmother reveals a dark secret, her whole world turns upside down. Even though Kaltain destroyed Morath, the fight isn't over yet. Vernon and Duke Perrington aka Erawan has survived and he plans to purge the whole of Erilea with his dark forces. With a deadly war looming over them,  Aelin and her newly formed court is on the quest to find the remaining wyrd keys that can help them lock Eravan forever. During her search, she finally unlocks the past which leaves her stunned. To free Erilea from the dark forces, sacrifices must be made.
"A court that wouldn't just change the world. It would start the world over." 
CHARACTERS/RELATIONSHIPS
All the characters in this series are pretty complex and flawed. I  really liked Aelin in this book  but she's still not my favorite protagonist. Some of her actions really annoyed me like how she taunted her enemy which always led to dangerous consequences. She's been very secretive in this entire read and all her plans unravels at the end of the book which was a huge surprise. The romance between Rowan and Aelin is quite steamy. Honestly, I'm not big fan of their relationship but I'm very much  interested in other pairs in this book. I loved Lorcan and Elide! Their paths collide in Oakwald forest and I absolutely enjoyed their journey together. The slow burning romance between them was well done. I totally ship them!
Dorian is now the king of Adarlan but he feels lonely without Chaol beside him. When Adarlan gets attacked, he was saved by an unlikely Ally. You've guessed right it's Manon Blackbeak. Their forbidden relationship is wild and dark. I enjoyed their every interaction between them including that hot scene. They're perfect for each other. Manon is one of my favorite characters in this series. She is totally  kick-ass! I really love her attitude. Lysandra was pretty awesome in this book and she's my new favorite in this series. She's quite snarky and fun. The sweet romance between her and Aedion was adorable. Coming to the villain, Erawan definitely makes a great villain. He's cunning, wicked, smart, and evil. His monsters are so creepy and clever. Their grotesque appearance will give you chills. And last but not the least we have Queen Mab. She's quite a loathsome character who wants to use wyrd keys for her own selfish purposes. She's barely there in the plot but she also played a major role in this book.
"War is sanctioned murder, no matter what side you're on." 
PLOT/WRITING/WORLD BUILDING
The plot was well written and well executed! It was a slow journey, but trust me the story will keep you engaged throughout. I really liked the magic, the action, the quest, and the adventure. This book answers a lot of questions. I also liked how everything was connected in the end. I loved the surprising characters  at the end that joins the battalion. I can pretty much tell that the finale is going to be epic. Sarah's writing was captivating throughout. This book was written in third person multiple POV. I absolutely loved Dorian and Manon parts, and Elide and Lorcan's. Sadly, Chaol is not in this book but I'm glad that he's got his own novella which I'm very excited to read next. The world building and the magic was fantastic. Once again SJM has done a marvelous job.
"It is not such a hard thing, is it – to die for your friends.
FINAL VERDICT
Overall, It was a great read and I loved it! The ending was amazing and I can't wait to know how this epic journey finally ends in KOA.
Recommend it?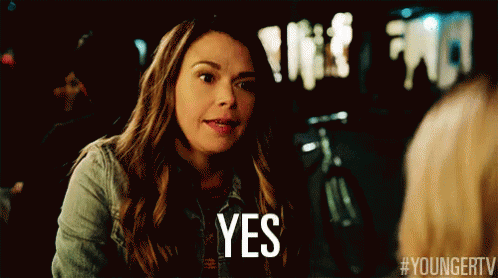 This is a mature YA read and due to the sexual themes, I would it recommend it to the readers who're 16 and above.
---
MY RATING:


[4/5 Stars]
So, What do you think of this book? Have you read it yet? Do you Plan to read it?
Please feel free to comment below!
See You In The Next Post and Have a Great Day!

 🙂