RELEASE DATE: September 19th, 2018
AUTHOR: Kelly St. Clare
GENRE:  Young-Adult, Fantasy, Adventure, Magic, Pirates
SUMMARY:
There are three types of people in the Exosian Realm—males, females, and pirates. 
I'm a pirate. One with six overprotective fathers for a crew. And if I'm telling the honest truth, not just the pirate truth, having so many fathers is working pretty well for me so far. 
When I'm caught eavesdropping on the pirates of Malice, they retaliate with violence, and my fathers become set on revenge. But simple payback cascades into shattering misfortune. 
Unexplainable magical happenings and impossible creatures propel me toward a fate much darker than stealing plunder. 
A terrible beast drags forth horrible truths of my fathers' pasts which call my entire life into question. Now, my sheltered upbringing is swelling into a furious storm that I must, for the first time in seventeen years, navigate without my crew. 
An intense russet-haired landlubber seeks to help me. A savvy silver-eyed Malice pirate strives to hinder me. But the further I drift, the more I wonder—am I helping or hindering myself? 
Can I stand on my own two feet to claim victory? 
And if so. . .what will that victory cost? 
This book was absolutely amazing! I didn't expect to love it as much as I did.  I'm sucker for YA fantasy books with pirates and sea adventures, and this book has everything. It is a hidden gem and I'm so glad that it caught on my radar cause I would've definitely missed it.   It had all that piratey feel to it.  The characters, the plot, the adventure, the magic, the world, everything was well written. At first, I had struggled with the writing style because of the pirate accent but eventually it got easier and I started to enjoy it better. Immortal Plunder was my first Kelly St. Clare book and I can safely say that it won't be my last. I always wanted to read her Darkest drae series and this book has gave me an extra push that I needed. I'll definitely check it out soon.
The story follows a seventeen year old young pirate Ebba Viva who was raised by six overprotective pirate fathers. They own a small ship named Felicity and they plunder Vegetables and Fruits. Unlike other pirates, they're not ruthless and they don't kill people like Malice, the most dangerous pirate crew in Exosian Realm. When Ebba eavesdrop about a hidden treasure  from one of the Malice crew, she gets caught by their ruthless captain Pockmark and she ends up with bruises and battered face. Later Ebba shares the information about the treasure with her six fathers, they want to steal the mysterious treasure for themselves first as a revenge act and get retired from pirating.  Ebba is always excited for an adventure and this search for a hidden treasure leads them to some magical  happenings that was believed to be myth. For their first quest, they kidnap a silver eyed Malice Pirate who gets on Ebba's nerves and later she meets a russet haired and ember eyed landrubber who wants to help them in the quest. On each quest they encounter dangerous magical creatures and with Malice on their tail, their journey becomes quite dangerous and Ebba starts to regret about her decision because she doesn't want to lose any of her fathers.  
Ebba Viva was a strong character with vulnerabilities. She was brave, childish, innocent, wild, and a free spirit. I absolutely adored her character. She refers herself as a pirate but not as a woman or man. She was raised under six overprotective fathers so she was pretty naive about so many things like being a woman. She had a sheltered upbringing and always dependent on her fathers. Despite being a seventeen year old, they still treat her like a little kid calling her little Nymph. I can't wait to see her develop into a strong independent woman. This book has a great father-daughter relationship. It's one of the best parts of this book. I loved all six of Ebba's fathers. Barrels, Peg-leg, Stubby, Grubby, Locks, and Plank. They all have their own unique personality so you wouldn't get confused about who is who. They're hilarious. My favorite was Grubby. He's the youngest and the sweetest. And oh, I almost forgot they also have a mean cat named Pillage. He's one hell of a spiteful cat but I still love him. There's no romance in this book but there are two future love interests for Viva and they're swoon worthy. One was pretty sweet and caring, and the other one was dark and edgy. To not spoil the story for you guys I'm not giving away their names.  
The plot was engaging, fun, and very unique. I was hooked to the story from the start to the end. The pacing was perfect. I loved the sea adventures and the quest for the treasure. The characters made the story even more fun to read. I liked the surprising twists and I never wanted this book to end. I literally flew through the pages. The book was told in third person pov. The author's writing style was pretty good. The pirate accent might seem a bit confusing at the beginning, but you'll get used to it after sometime. The world building was great. I loved the world Kelly has built in this book. It was filled with magic, adventure, and mayhem. There are magical creatures like Syraness, Selkies, beastly lizards etc. I seriously can't wait to get back into this world and discover more of its mysteries.     
Overall, I loved this book! It was a wonderful start to a new YA fantasy series! There is no cliffhanger at the end, but I'm still desperate for the next book. I can already predict that the sequel is going to be even more exciting. I can't wait to read it!
Recommend it?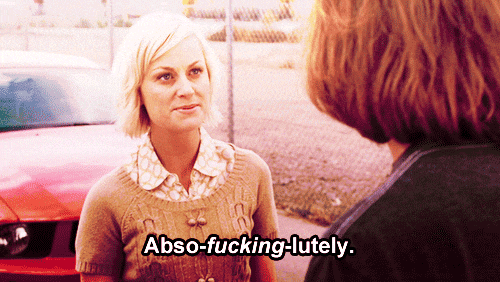 If you like pirate stories with strong female lead then you must give this a shot! I highly recommend it!
MY RATING:


[4/5 Stars]
So, What do you think of this book? Have you read it yet? Do you Plan to read it?
Please feel free to comment below!
See You In The Next Post and Have a Great Day!

 🙂