RELEASE DATE: October 30th, 2018
AUTHORS: Gaja J. Kos, Boris Kos
GENRE:  Young-Adult, Fantasy, Sci-fi, Magic.
PUBLISHER:   Boris Kos
SUMMARY:
A monster does not deserve the intimacy of a name
As if waking up in an unfamiliar world isn't enough of a surprise, Ember gains a new title to her name. Savior.
Hunted by the Crescent Prince and his lethal shadows, she accepts a young Mage's help to navigate the land of blood magic and its many illusions. But where Ada sees the good in her power, Ember discovers something else.
An icy darkness, designed to take lives, not save them.
The only thing worse than not being able to rely on her senses—or the reality she had once believed to be true—is knowing that she cannot trust her heart. Especially as it seems to draw her to the one person in whose hands she can never fall…
*eARC received from the publisher via Netgalley in exchange for an honest review*
Evenfall was a unique read, but it was a bit slow for my taste. This is a clear case of it's not you, it's me. It has a gorgeous cover and a tempting synopsis so I couldn't resist requesting it. It was my first Gaja J. Kos book. I loved the concept of this book and the characters were very interesting, but they need more fleshing out. The heroine Ember isn't my favorite protagonist, but I really loved the Crescent Prince Mordecai. He was totally swoon worthy. The romance seemed too insta-lovey. I wish it was a slow burn romance. The writing was beautiful and very much detailed. The world building and the magical aspect was great. They're the best parts I loved about this book.   
The characters weren't bad but I couldn't emotionally connect with them which is one of the major Issue I had with this book besides the slow pace. Ember was an okay-ish character but sometimes she was very annoying. I really want to admire her, but her constant attraction to the prince seemed totally cliched. I don't blame her either because he was a dark charming prince, but I wish she had some self control. Well, coming to Mordecai, he was my favorite character in this book. He's a complex person and boy, he was hiding so many secrets. People believes him to be evil because of his cruel actions. He kinda reminded of darkling with his swirling shadows and all.  The romance wasn't my favorite. I really thought that I would enjoy it but insta-love is one of my book turn-off's. Nevertheless, I'm still rooting for this couple. The secondary character seemed very interesting like Ada, Eriyan, Zaphine, Dantos, and also Ivarr.  They weren't fleshed out well enough and also they were kinda left-out in most of the second half which was a bit disappointing. I really hope we get to know more about them in the next book.
The plot was interesting and unpredictable. There's not much action in this book. If you like slow paced books then you'll definitely enjoy it more than I did. I really liked the sci-fi and magical elements in it. The writing was captivating but some parts seemed overly descriptive. The book was written in Ember's first person POV. I like both singular and multiple POV's, but I think this book should've been great if it was written in multiple POV's. The world building was interesting. It's not too complex, but I wish there's a map to get clear picture of this divided world. The concept of using blood magic to create illusions seemed very fascinating like altering your appearance, deceiving, and creating illusion of Sunlit sky or Starry Sky etc. I would really love to discover more of this magical world.
Despite my issues,  I still think it was a good start to a series and I'll definitely look forward to the next book. I actually wanted to give this a three star, but because of Mordecai, I added another half star to it.
Recommend it?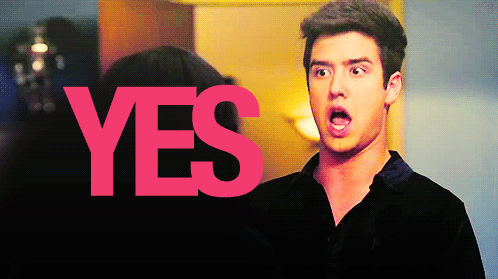 I recommend this book to the readers who're looking for a unique YA fantasy read filled with magic, intrigue, mystery, adventure, and a light romance.
MY RATING:


[3.5/5 Stars]
So, What do you think of this book? Have you read it yet? Do you Plan to read it?
Please feel free to comment below!
See You In The Next Post and Have a Great Day!

 🙂